Biz Forum 10/3 14:00, 20 seats left! SIGN UP NOW!
|

2017-03-09
Author:SSBA

|

|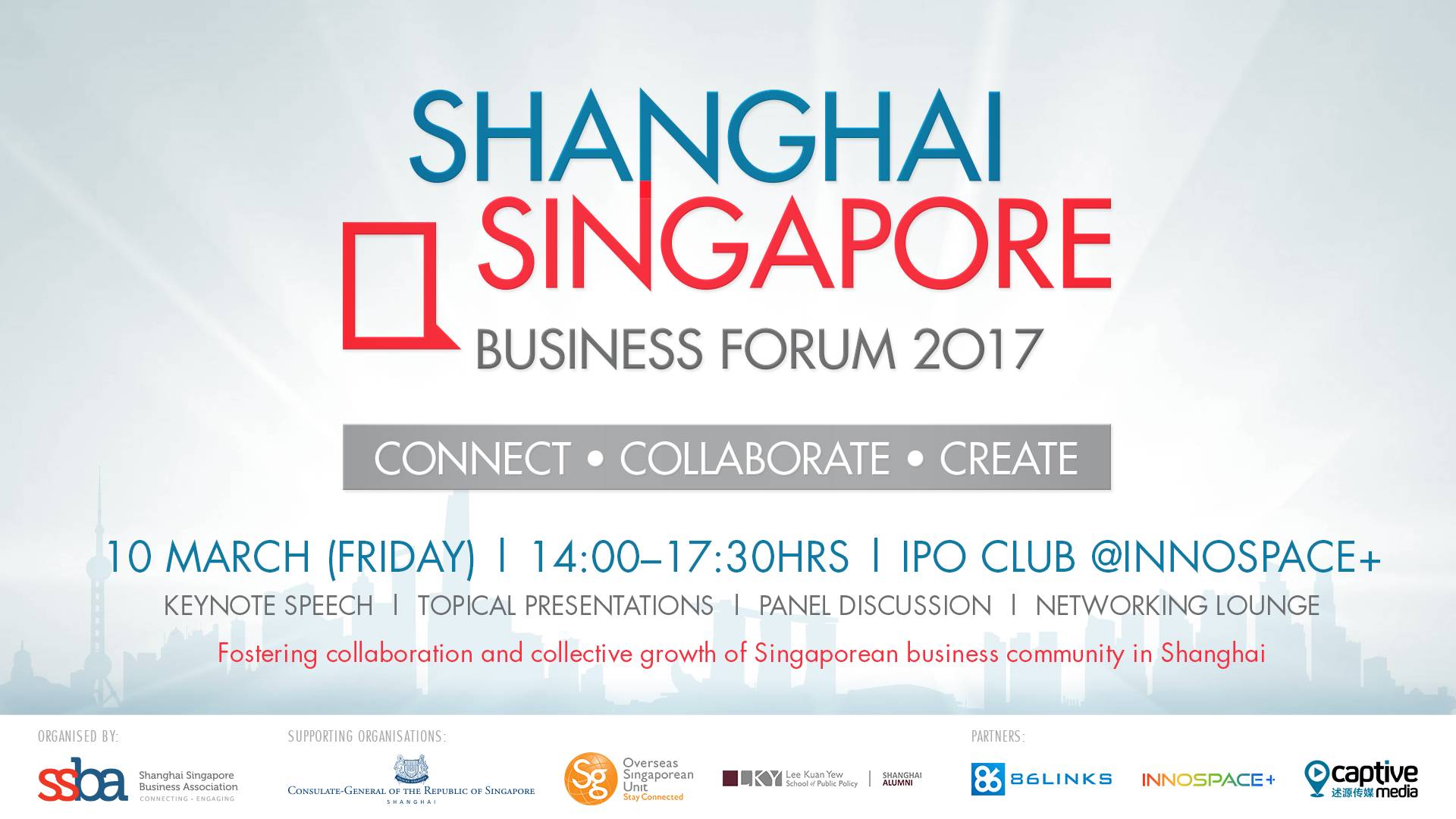 Amidst much anticipation, our Shanghai-Singapore Business Forum is finally here! Join us as we gather for a keynote speech, topical presentations, panel discussions and a networking lounge. Not only so, in the presence of our 100 Shanghai-based Singaporean enterprises, professionals and senior executives, we are delighted to hold the official launch of our SSBA Online Business Directory this Friday!

SSBA Online Business Directory:
Our online searchable directory, powered by our partner 86Links, will comprise a comprehensive listing of Shanghai-based Singaporean enterprises. Not only will this Directory serve as an effective tool for Singaporean businesses to gain exposure here on a foreign land, it is also a platform for fellow Singaporean enterprises to connect and collaborate, creating more business and networking opportunities.
Wish to be part of this Directory? Join us this Friday and see for yourself how you can benefit from it!
Speakers & Panelists: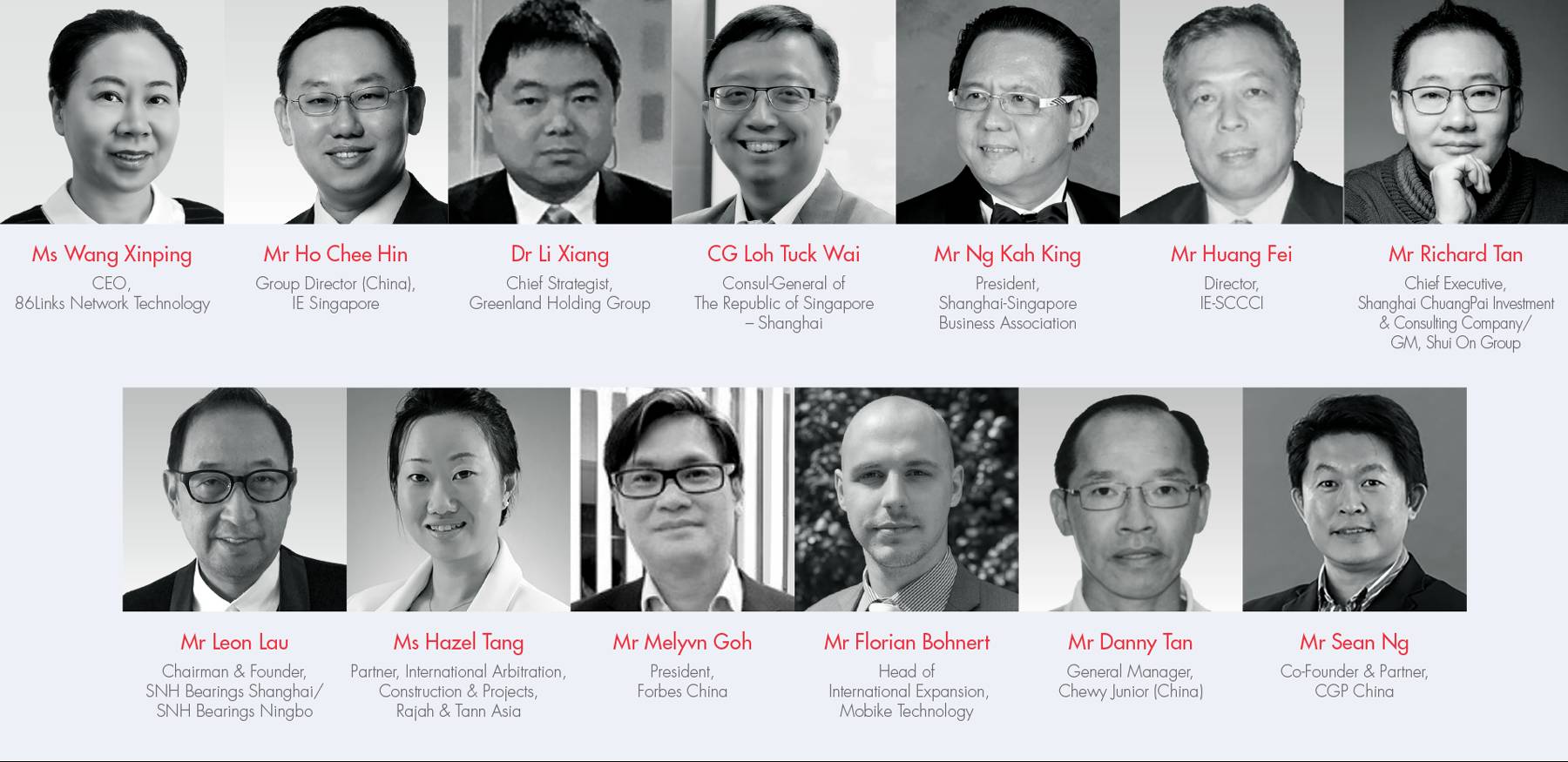 Program line-up: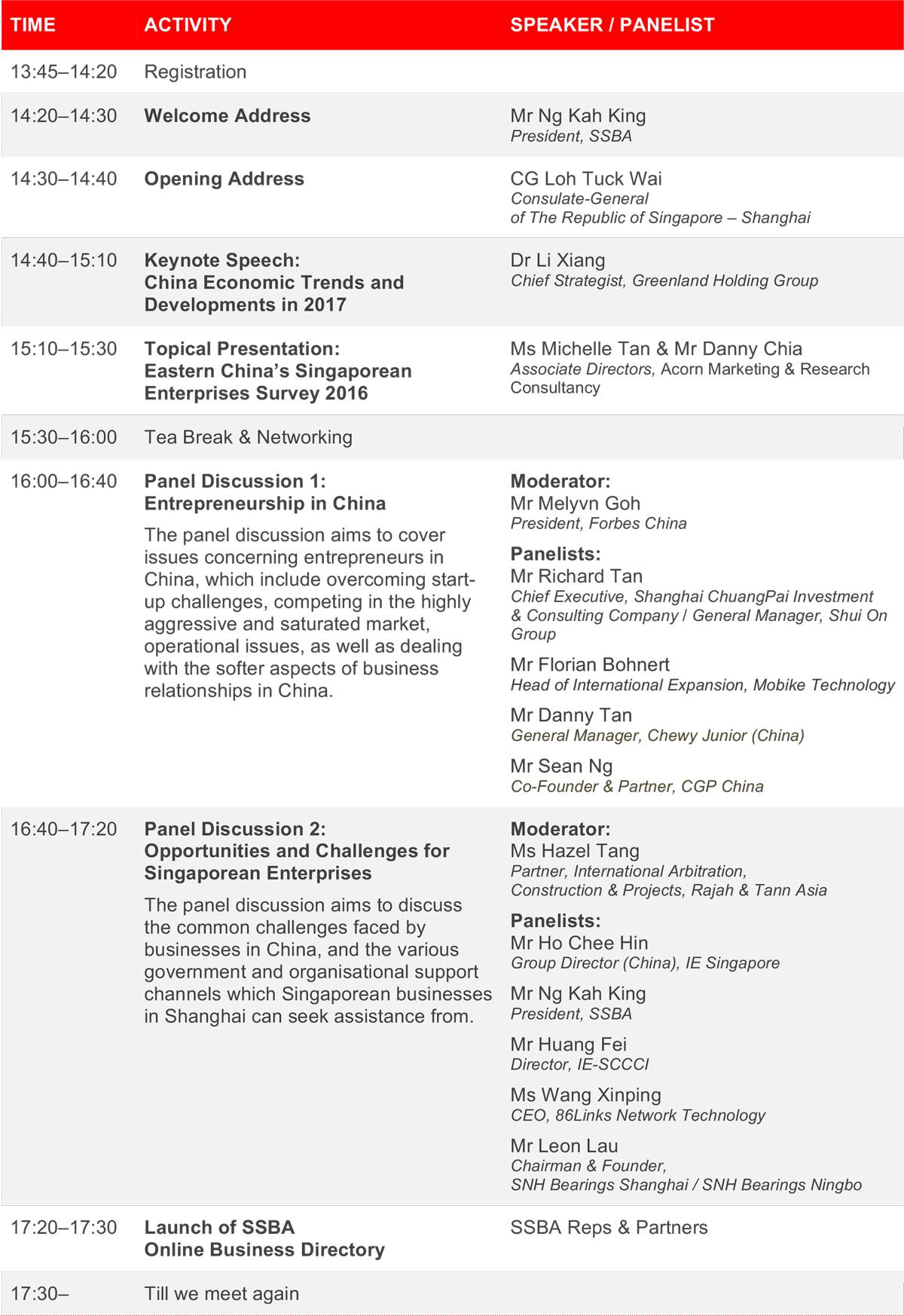 *Program line-up subject to change without prior notice
Event Details:

Date: 10th March 2017, Friday

Time: 1400-1730 hrs (Registration opens 13:45)
Venue: IPO Club @InnoSpace+
77 Zhengxue Rd, Yangpu District 創智天地 楊浦區政學路77號
Dress code: Business / Smart Casual
Registration & payment methods:

A) Register via HDB (Extract QR Code below), pay via WeChat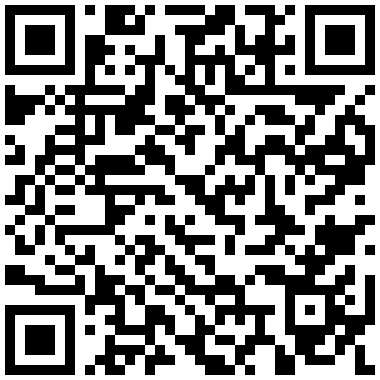 B) Contact Gwen at WeChat ID: txywoohoo
If you have yet to register and wish to join us as a walk-in attendee, we warmly welcome you to drop by this Friday for a fruitful and rewarding afternoon!
Organised by:

Supporting organisations:
We would like to express our most sincere gratitude to the following sponsors for their support!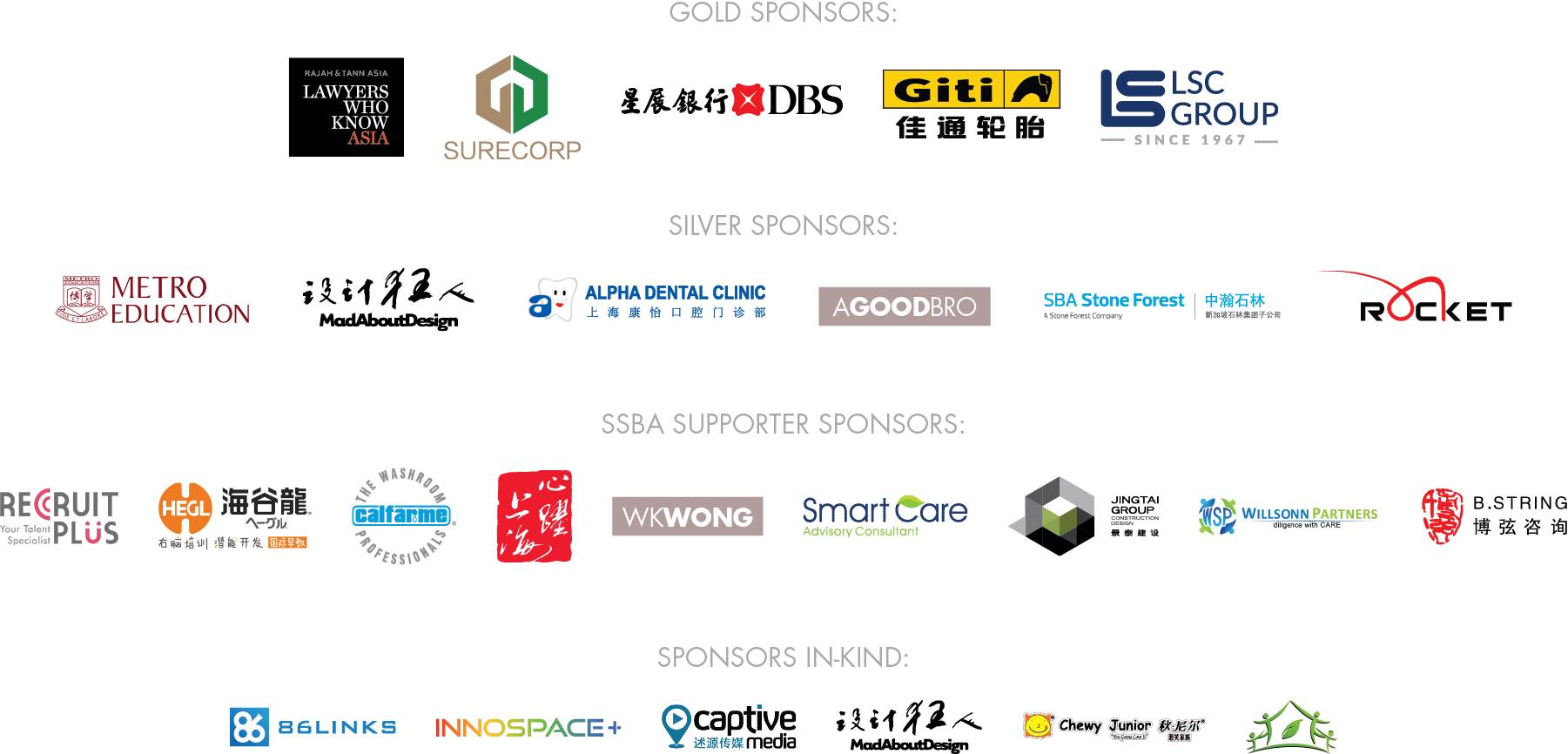 Looking forward to seeing you there!