China's 2018 World Cup Hopes Dwindle
Tap "ChinaWire" !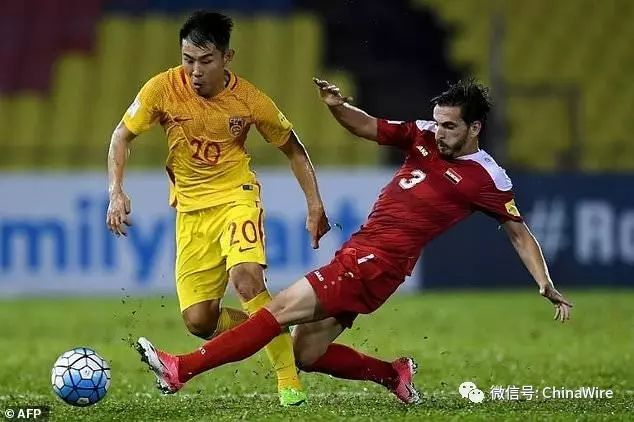 source: china.org.cn

Ahmad Al Salih's free kick deep into injury-time secured Syria a 2-2 draw against China on Tuesday that leaves the FIFA World Cup prospects of Marcello Lippi and the Chinese National Team hanging by a thread.
Mahmoud Al Mawas had given the Syrians the lead in the 12th minute when he converted from the spot after Fahd Youssef had been hauled down by Chinese goalkeeper Zeng Cheng.
Zhang Linpeng hit the crossbar with a header late in the first-half as China pushed for the equaliser before Gao Lin scored with a penalty of his own in the 68th minute after a foul on Zhang.
Wu Xi looked to have given the Chinese with win seven minutes later when he swept the ball home from close range but Al Salih's curling free kick salvaged a point for the Syrians and leave China with the slimmest of hopes of a place in Russia.
Check out www.echinawire.com for more content!
---
Subscribe by scanning below QR codes to get started.


A convenient way for foreigners and Chinese to buy real foreign imported products while living in China. Stay with ShopWire as we expand our products range. You can use either WeChat wallet or PayPal to purchase our products!
---

ChinaWire is the largest English WeChat Official account in China with over 150k subscribers. We post articles related to china and around the world as well as a survival mandarin section to help foreigners improve their Chinese skills.
---
WorldWire is a diversified account which mainly publishes breaking world news, entertainment, lifestyle, culinary and sports news from around the world.
---

Shop在線 is the Chinese version of ShopWire mainly for Chinese Customers. You can also use it if you are a foreigner with great chinese skills or introduce it to your Chinese friends. We guarantee only real imported products are sold on our shop.