Daily Mandarin - Young at Heart
Tap "ChinaWire" !

年輕的心 - niánqīng de xīn - young at heart
Feeling 'Young at Heart' May Improve Sex Life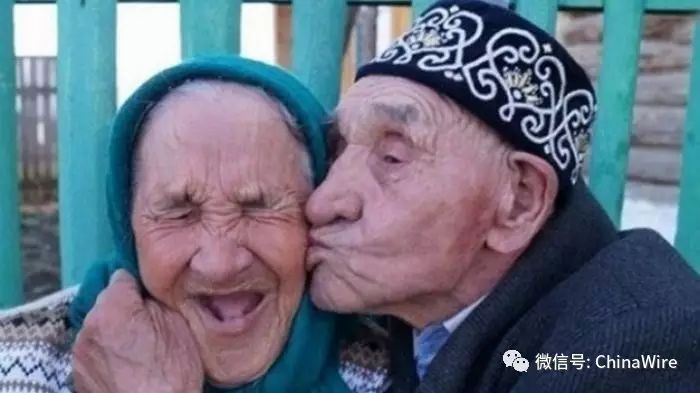 source: psychcentral.com
Canadian researchers discovered an individual's perception of how they feel in comparison to their stated age makes a difference when it comes to sex.
University of Waterloo researchers found the closer you feel to your actual age, the less likely you are to be satisfied with your sex life. Conversely, feeling younger than your age was associated with better sex.
Study findings appear in the Journal of Sex Research.
Researchers looked at the attitudes of sex and aging of a group of 1170 adults from their mid-40s to their mid-70s over a 10-year period.
The group, which included people of diverse sexual orientation, reported that the closer people felt to their chronological age, the lower the quality of their sex life.
"What was clear from the data is that feeling younger had a huge impact on how people felt about the quality of their sex life and how interested they were in having sex," said Dr. Steven Mock, an associate professor in Recreation and Leisure Studies at Waterloo.
"For people in mid- to later life, feeling young at heart actually appears to make a difference in the bedroom."
The research drew upon data collected in the Midlife in the United States (MIDUS) study in the between 1995 and 2005. The MIDUS study is a national longitudinal study of health and wellbeing in the United States and measures the physical and mental health of participants over a period of decades.
"It's important to consider all of the different psychosocial and biological factors that might influence a person's sexuality," "said Amy Estill, who led the research while completing her master's degree at Waterloo.
"While feeling younger didn't have an impact on how much sex people were having, it was quite clear that feeling older does impact the quality of the sex you're having."
Check out www.echinawire.com for more content!
You can click the READ MORE button to study survival mandarin
---
Subscribe by scanning below QR codes to get started.


A convenient way for foreigners and Chinese to buy real foreign imported products while living in China. Stay with ShopWire as we expand our products range. You can use either WeChat wallet or PayPal to purchase our products!
---

ChinaWire is the largest English WeChat Official account in China with over 150k subscribers. We post articles related to china and around the world as well as a survival mandarin section to help foreigners improve their Chinese skills.
---
WorldWire is a diversified account which mainly publishes breaking world news, entertainment, lifestyle, culinary and sports news from around the world.
---

Shop在線 is the Chinese version of ShopWire mainly for Chinese Customers. You can also use it if you are a foreigner with great chinese skills or introduce it to your Chinese friends. We guarantee only real imported products are sold on our shop.