Travel Solo with a Yolo attitude! Guest blogger: Bernessa Weber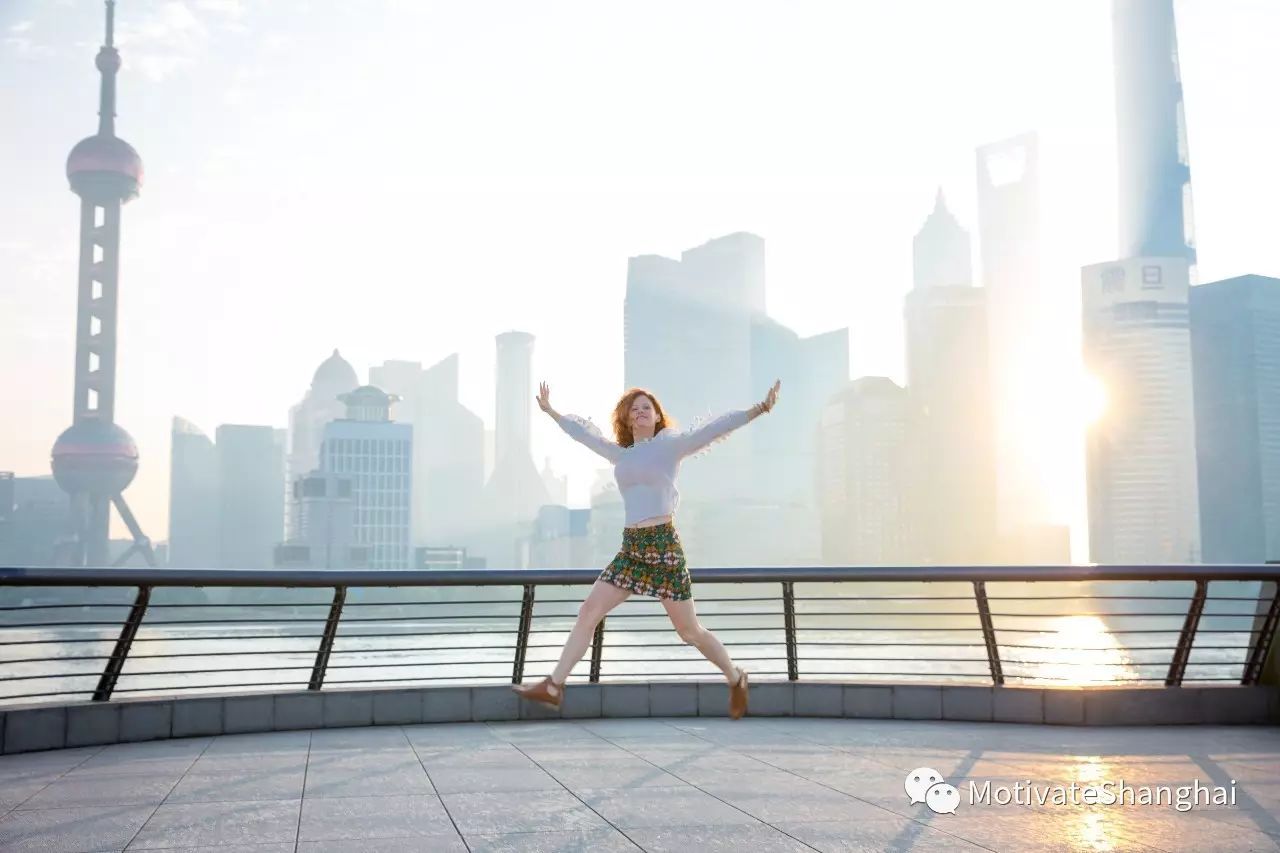 Traveling these days has become accessible to almost everyone. If it's not you traveling then it's your parents, cousin, friend, colleague or neighbour. If it's not for pleasure, it's for work. We have low-cost flights, cheap apartment stays and even free accommodation online communities like couchsurfing. Times are changing in the travel industry! Although there are many solo travellers out there, when it comes down to the nitty gritty, most people like to travel with someone. We've all been there. It's a comfort, someone to talk to, to share the incredible sites with, keep costs low but most of all because it's makes the situation less scary. Travelling, though accessible,still remains scary. Language barriers, health risks, lack of self-confidence, not good with direction, not tech savvy, slightly clueless and probably the biggest issue of all is the 'unknown'. Not knowing what to expect on the other side of the world, who you'll encounter and the situations you could find yourself in. It can be daunting especially the first time.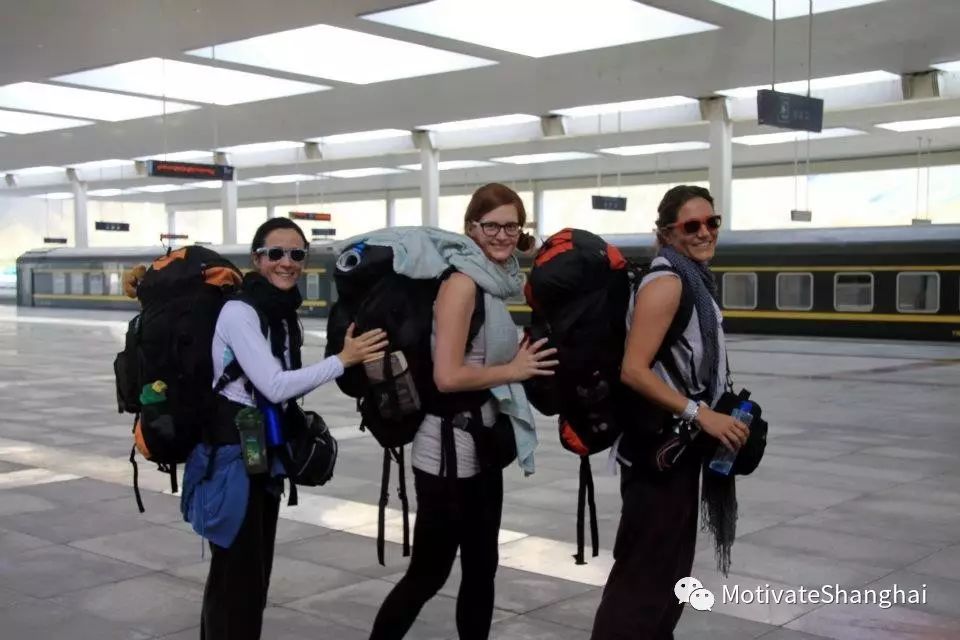 Claudia, Bernessa, Carmen (Ulaanbaator, Mongolia 2011)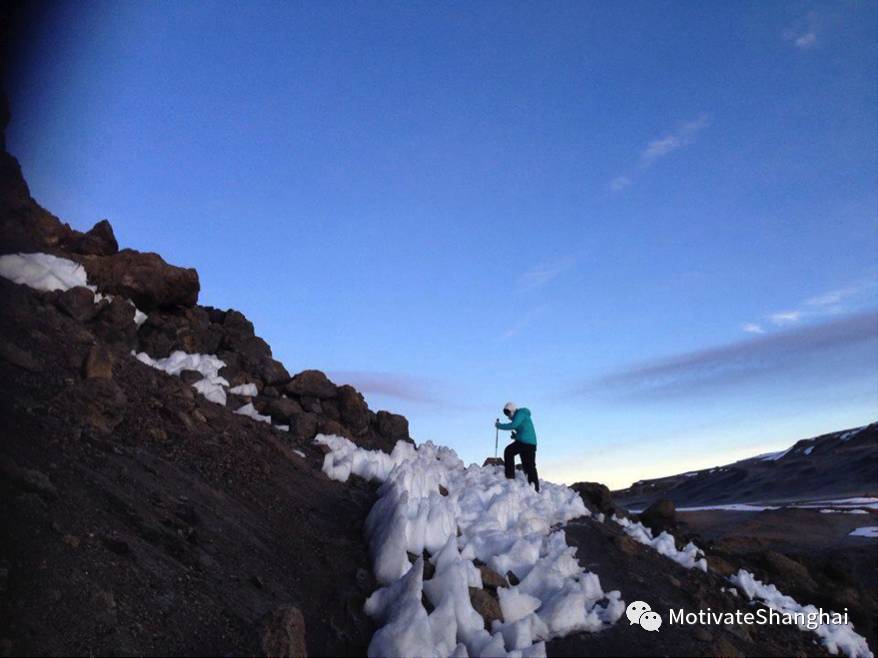 Bernessa, Mount Kilimanjiaro 5,890m, 2014
I have personally experienced 'daunting' myself. At 18 I took my first overseas trip to the UK from Australia in the hopes of living there. I had a 2 year work visa in hand, a one-way ticket, 3 night's accommodation booked and about the equivalent of 8,000 rmb in my pocket. I didn't know anyone and only my grandparents in my entire family had traveled overseas, EVER! Since then I have sent most of the last 20 years living and travelling abroad both with friends, a partner or alone.
There is something about solo travel that you must try and my all-time favorite… Slow travel. Combine the two and you have a fabulous trip ahead of you. Freedom, self-discovery, adventure, peace and wonderful peopl and places are just a few of the benefits to travelling.
My workshop will be of interest to you if you:
Love travelling or you're keen to start.

Want to know how and why you should give travelling solo a go.

Are scared to travel alone.

Would like to find other solo travellers.

Would like to slow travel e.g. Longer trips with purpose.

Want to experience different types of travel eg.volunteering.

Want to learn from fellow solo travellers.
And more! Travelling opens our minds to the world around us…. our world. We should be curious and adventurous and get close up and personal with the incredible places that grace the history books. Only experiencing them first hand will truly give you an understanding of the history, cultures and people. Travel is the best form of education full of life lessons that you will treasure and reuse often.
Bernessa, British School of Zanzibar, teaching English 2014
I am currently hosting the 2nd May ME Challenge on Wechat and instagram (#mayMEchallenge). 31 challenges, 1 per day to help you feel good. Do it by yourself or scan me on Wechat and I can add you to the group for extra daily motivation!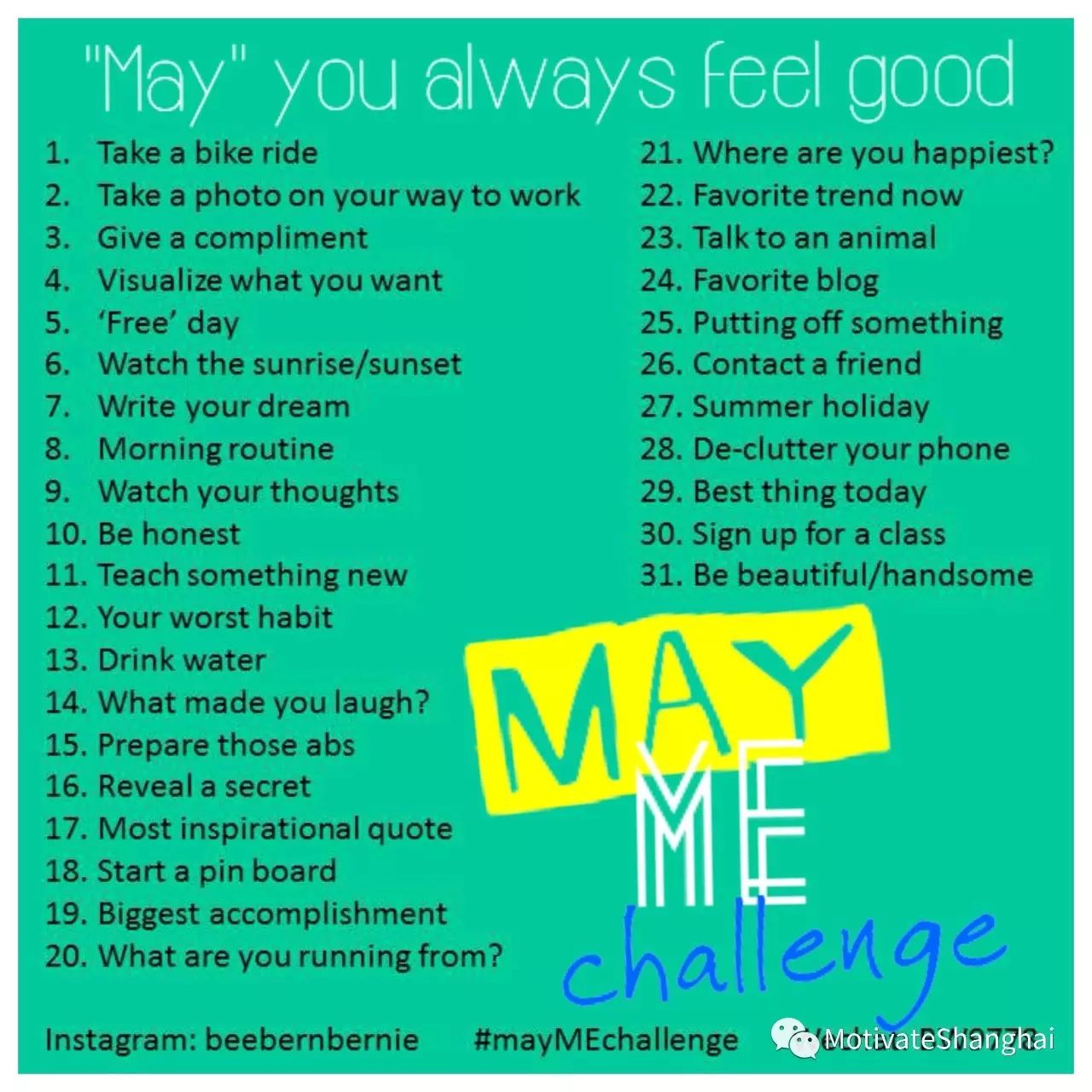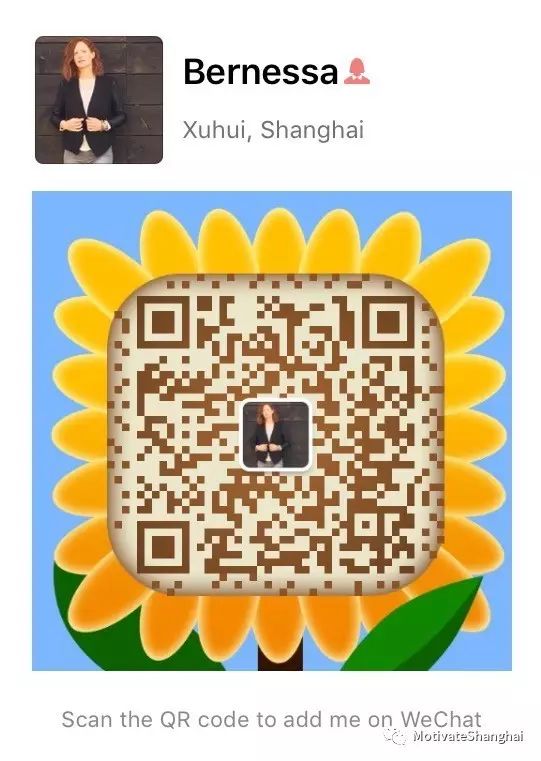 Bernessa Weber is originally from Australia but has lived abroad for 18 years, between Europe & Asia and travelled extensively around the world. Her two main passions in life are people (seeing how different cultures live, their values and beliefs) and travel (to learn, be open minded and be grateful). She is inspired by people's stories she's heard along her journey and wants to inspire others with her learnings. Her life purpose is to help others lead a meaningful, stress free, positive life.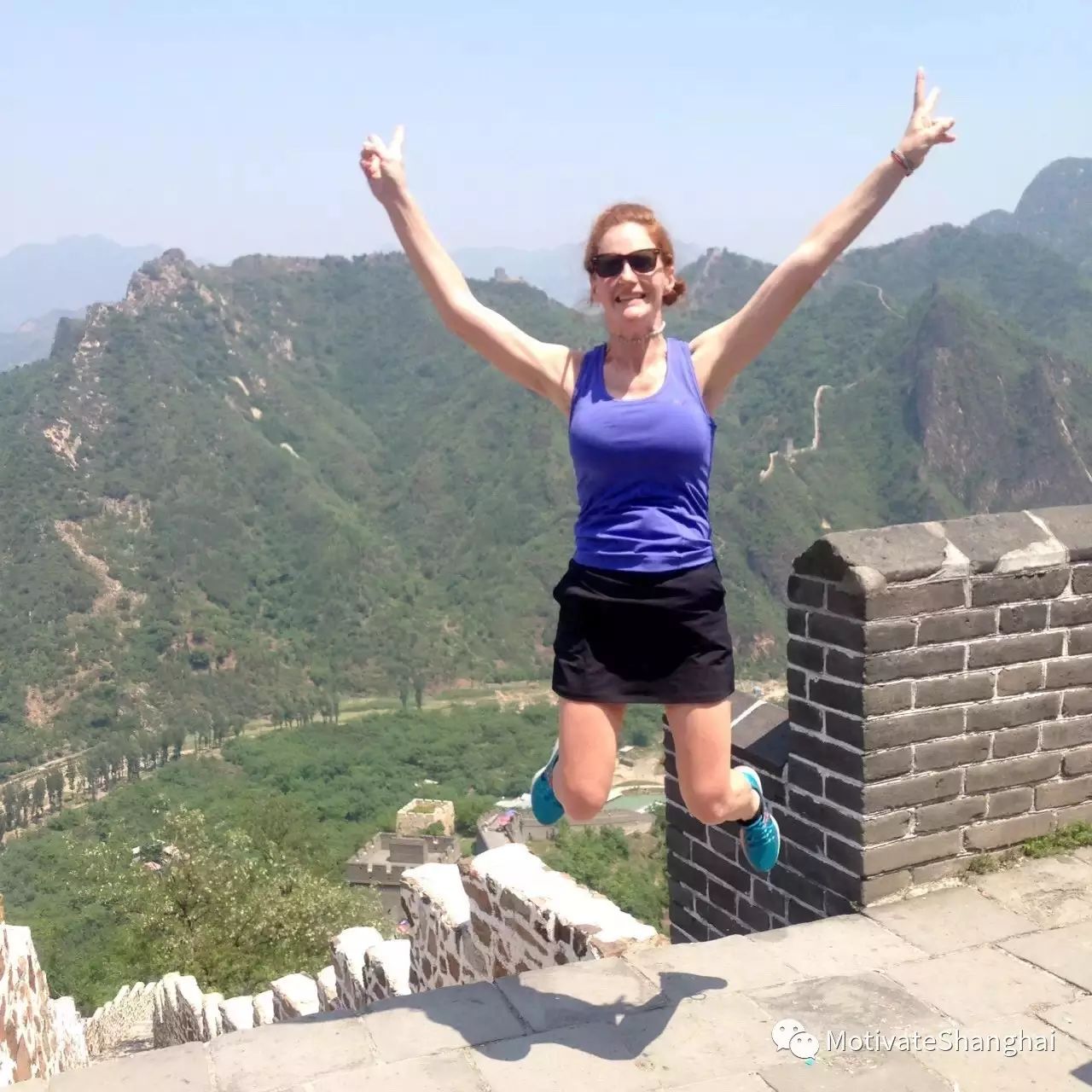 When: Tuesday 23th May, 7-9pm
Investment: 150 RMB
Food and drinks are available for purchase at Happy Buddha and Better Bentos. It's all delicious and healthy, and vegetarian / vegan options are available.

Method of payment: Advance payment via Yoopay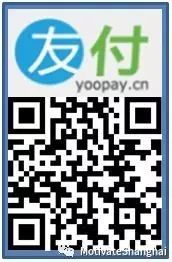 Over the weekend (20-21st in Shanghai) Adrian Cahill, founder of MOTIVATE Shanghai, will be delivering a MASSIVE event. Day 1 covers Fundamental Coaching Skills (NLP, Accreditation's, Methods, Practice). Day 2 is business focused. This includes first clients, automation, money beliefs/blocks, implementing powerful technology, CMV (Creating Massive Value).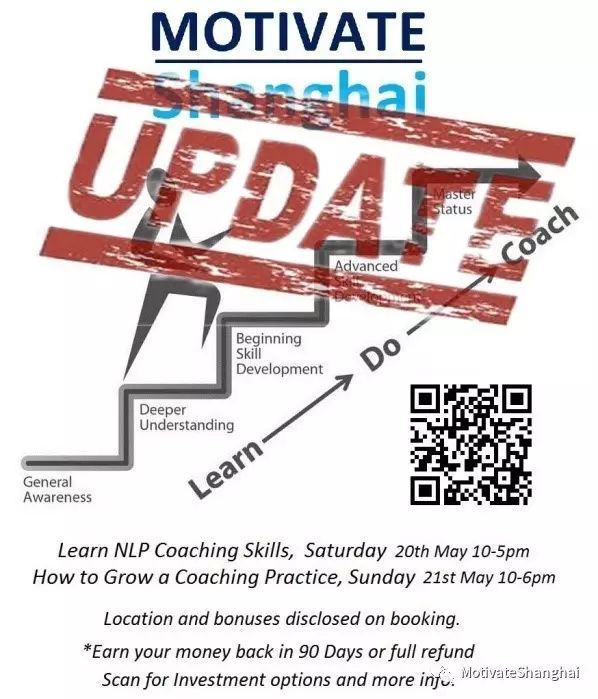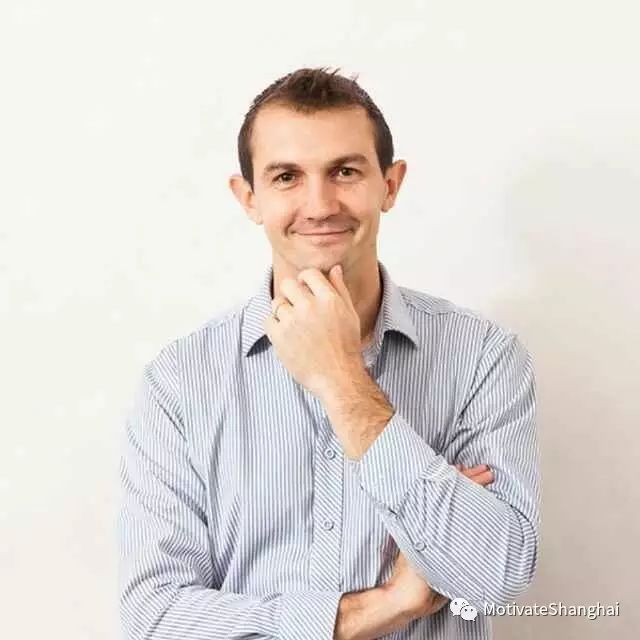 Adrian Cahill spoke for audiences in Europe and Asia as early as 2008 on the topics of living passionate lives and how to achieve financial freedom.
In 2013 he founded MOTIVATE Shanghai as a community focused, social enterprise for personal and professional development. Adrian Cahill has been on the TEDx stage 3 times now as well as being trained in Coaching, NLP, PSYCH-K & HeartMaths. He is a leader with the International Coaching Federation (Regional Development for NQLD) and mentor for a leading business mastermind in Australia (BNI Enthuse).

In and out of his leadership positions, Adrian Cahill is focused on helping people throughout Australasia with coaching and training solutions. Adrian Cahill helps people gain clarity and direction. He helps people identify if coaching or training are suitable pathways for achieving happy and fulfilling lives.
Anyone interested in developing Coaching or Trainer skills, or those interested in deepening their personal or professional development are encouraged to reach out for a chat.
More exciting workshops are around the corner!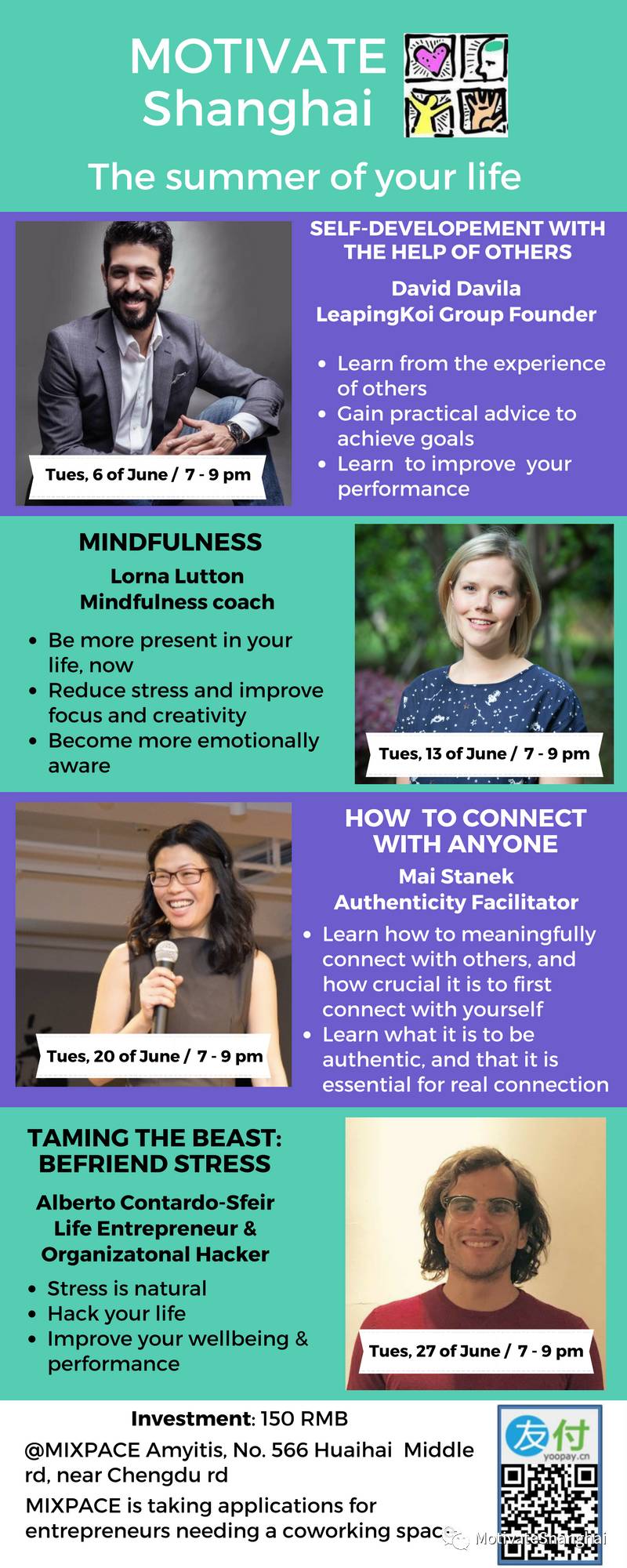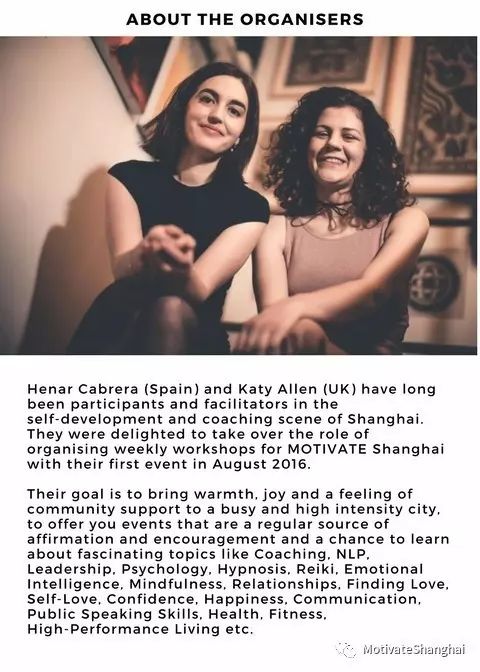 Feedback from attendees of previous MOTIVATE Shanghai workshops:

"Such a great event!"
"Great people, great minds alike, positive vibe all along, lots of nice energy exchanges, hands-on experience, learned and enhanced previous knowledge".

"Amazing experience for me as well. So glad to have you all. Love the group energy, very receptive and open minded."

"A wonderful, inspiring experience... Totally worth the trip from Suzhou!"

"Awesome!!!"
"Love tonight's workshop soooo much! Nothing to say but THANK YOU!"
"Thanks girls for spreading positivity and self-love!"
"The energy was so special. We enjoyed the evening so much!"
"Wonderful, powerful and highly emotional workshop"
"I just cannot stop smiling. You are an amazing group of people that is ful of love, passion and joy. You went up and beyond my of all we could have dreamed of"
"Beautiful!"

"It was nice sharing with like minded people and learn about tips and tricks to improve our lives"

"I love meeting new, growth-oriented folks"

"Thanks Adrian, Henar and Katy for putting this together. Lots of great stories and practical tips shared".
"I love being surrounded by wonderful people like you"

"It was a pleasure to be in the presence of you all.

"Thank you for sharing your experience and knowledge"
"I gained a lot tonight!"

"It was an unique, interesting experience tonight. Thanks again"
"Thanks for your insights and shining postive energy"

"Many thanks to all of you! Leant a lot"
"Loved how many other interesting people attended and the friendly and open atmosphere".
"There was a cozy and warm feeling of the venue and the participants"

"Thanks a lot for a really nice event yesterday night! Loved having the opportunity to meet other people who are interested in personal development. What a treat"!
Pictures from previous workshops: