GAC MOTOR'S FIRST INDEPENDENT PRESS CONFERENCE IN THE AUTO SHOW
On April 19, 2017, Auto Shanghai 2017 kicked off and GAC MOTOR, by taking the theme of "craftsmanship and excellence". There were six blockbuster SUVs such as GS7, GA8, GE3, GS4 PHEV and GA3S PHEV, and star models like GS8/GS4/GA6/GA3S, fully demonstrating the image of a leading Chinese auto brand.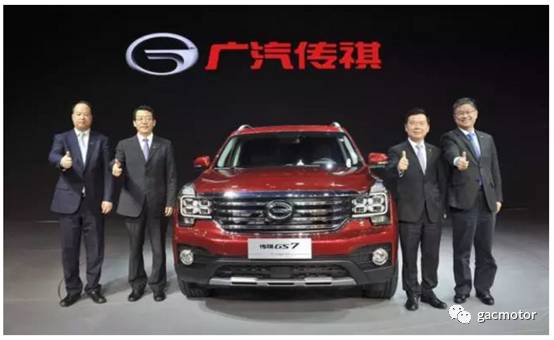 GAC Group Chairman Zeng Qinghong, GAC Group General Manager and GAC MOTOR Chairman Feng Xingya, Vice Director of GAC Group Executive Committee & GAC MOTOR General Manager Yu Jun and President of GAEI Wang Qiujing posed for photos with GS7
Different from before, this is the first time for GAC MOTOR to hold an independent press conference of auto show as well as GAC Group's constant upgrade of its strategic layout of self-developed brand. This significant moment was witnessed by Zeng Qinghong, Feng Xingya, Yu Jun, Wang Qiujing, Chairman of NAIAS Organizing Committee Scott LaRiche and NADA Chairman Shuman. According to its "13th Five-Year Plan", GAC Group will go all out to develop the self-developed brand to realize leap-frog development, thus building a world-class GAC MOTOR. Yu Jun said in his speech that "GAC MOTOR strives to be a world-class Chinese brand and become an international enterprise with global production, marketing and research. In 2017, the company will further refine systems, strengthen mechanisms, and make innovations and reforms in an effort to achieve leaping development in business. "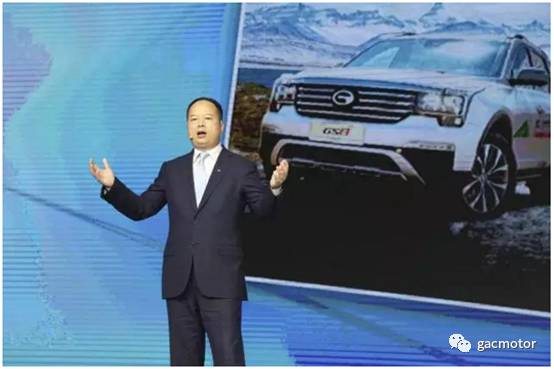 GAC MOTOR General Manager Yu Jun made a speech
After the press conference, GAC MOTOR signed strategic cooperation agreements with ten world-leading suppliers including DENSO, Continental AG, Aisin Seiki. By establishing strategic alliances and carrying out closer technical cooperation, they are jointly building industry-leading technologies and quality, and fueling GAC MOTOR's implementation of global development strategy.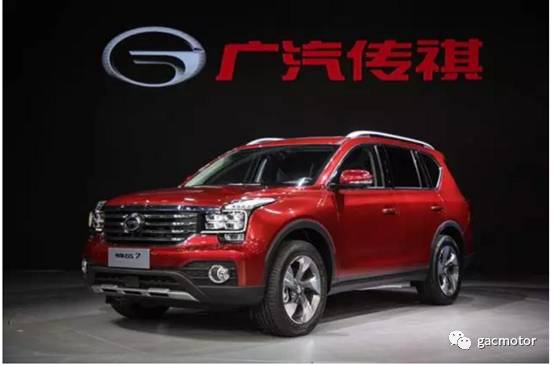 GAC MOTOR GS7
Show strong strength with future-oriented core product matrix
GS7 made its debut in the show, becoming a bright star model. Meanwhile, GS7 pre-sale was launched countrywide on the day of the auto show. In the future, GS7 and GS8 will form a perfect combination of high-end SUVs so as to meet consumers' diversified demands for medium and high-end SUVs. In NAIAS this January, GS7 was awarded "Impressive Worldwide Debut: GS7 SUV" by Forbes and "A New Generation Blockbuster SUV" by The New York Times, demonstrating the world China's strength in high-end manufacturing.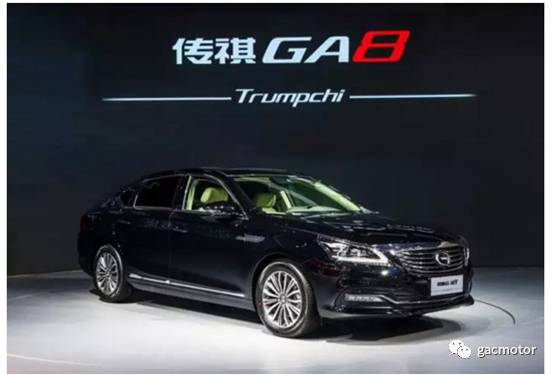 GAC MOTOR GA8
GA8, after 30 optimizations and upgrades, is scheduled to be available in the market on May 20. Featuring four core product value of "amazing classy style, conformable cockpits, intelligent technologies and comfortable and stable operation & control", GA8 has showed up in domestic and overseas top summits such as China's "two sessions", Summer Davos meeting, TEDA Forum, Eurasia Commodity and Trade Expo and G20 Summit. In addition, GA8 is reputed as the "business card of China's strength in high-end manufacturing" and makes a brand call of "more than enjoyment and transcendent".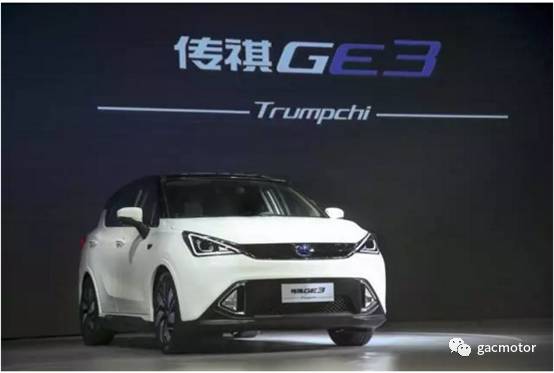 GAC MOTOR GE3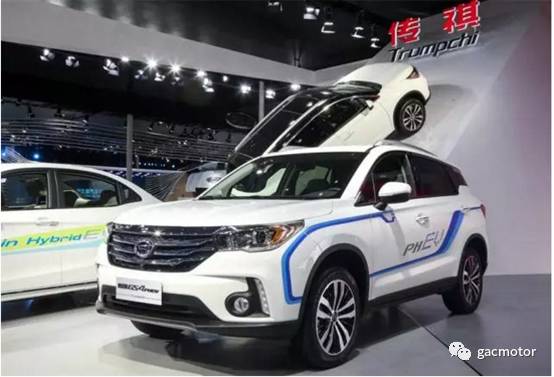 GS4 PHEV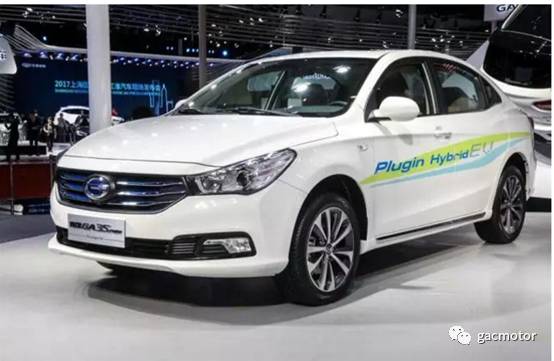 GA3S PHEV
The concept car EnSpirit is provided with the independently developed 1.5L Atkinson cycle engine and advanced G-MC system. By focusing on the industrial orientation of "electrification, intellectualization and networking", GAC MOTOR, with its forward-looking insight on future trip mode and consumer demands, constantly strengthens its development and investment in cutting-edge technologies to build a car ecology in which man and nature live in harmony.
EnSpirit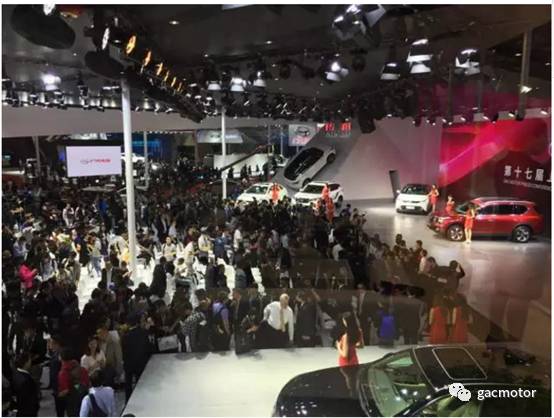 GAC MOTOR's press conference scene
Explore the road for prosperous business while improving hard and soft strength of the brand
Last year, GAC MOTOR sold more than 380,000 cars, with a year-on-year increase of 96%, achieving leapfrog development with a compound growth rate of 85% for 6 years in a row. In Q1 this year, GAC MOTOR's sales totaled over 121,000 units, up 68% from a year earlier, topping Chinese brands in development speed and profitability. Among all models, the star model GS4 ranked top two in sales of SUV and the upgraded model GS8 failed to meet demands in supply. In March, GS8, despite launch of less than six months, achieved sales of over 10,000 units, registering the best sales performance among its Chinese counterparts, which not only helps Chinese brands realize the dream of making high-end breakthroughs, but also tap new markets for them. In this way, GS8 has become a leader for Chinese brands making breakthroughs. GS8 is a success in the market, demonstrating the maturity and confidence of GAC MOTOR in multi-dimensional sectors like technology, R&D, production and management as well as its well-grounded brand strength.
This year, GAC MOTOR plans to launch 9 models to form a more complete and diversified product network. By tapping the potential of existing production lines and implementation of construction projects in Xinjiang, Hangzhou and Yichang, China, GAC MOTOR aims to complete the goal of selling 500,000 cars at the end of 2017 and endeavors to realize the production and marketing scale of 1 million units by 2020.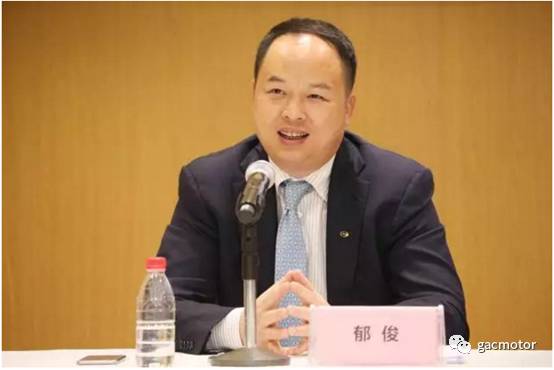 GAC MOTOR General Manager Yu Jun accepted the media interview
Yu said GAC Group unveiled its brand-new brand strategy planning and the slogan of "crafted by the driven" in the show. "Next year marks the 10th anniversary of GAC MOTOR, we are also mulling over and summarizing the enterprise's business philosophy and future direction of development. In the coming years, GAC MOTOR strives to be a world-class Chinese brand and become an international enterprise with global production, marketing and research. "
In addition to focusing on brand building, GAC MOTOR is actively undertaking and fulfilling social responsibilities of the enterprise. GAC MOTOR has cultivated a "warm and responsible" image, enriching the brand essence and promoting brand reputation among the general public. At the end of last year, GAC MOTOR joined hands with the Administrative Office of Three-river Source National Park and WWF to construct China's first national park, which was the first case that an enterprise involved in construction of a national park. The three sides will carry out in-depth cooperation in ecological protection and construction of Three-rive Source National Park, establishment of national park mechanism and system, volunteer innovation mechanism and public awareness and education, etc. The first batch of cars GS8 and GS5Super provided for patrolling and protection have been put into use officially. Besides, we will launch various brand activities for public interests in the Three-rive Source National Park this year, contributing to the construction of beautiful China.
Make plans for global strategic layout to build a world-class Chinese brand
Under the guidance of "brand coming before sales", GAC MOTOR has completed its layouts in 14 countries of five sectors including the Middle East, Southeast Asia, Eastern Europe, Africa and America, and established preliminary global marketing networks and service systems. Meanwhile, GAC MOTOR has made phased breakthroughs in overseas markets by virtue of its product strength of superb quality. According to General Manager Yu, "GAC MOTOR this year will successively introduce high-end products like GA8 and Gs8 in overseas markets, thus providing global consumers with high-quality products and services." Aside from that, GAC Group has set up R&D center in North America, which will carry out R&D of forward-looking technologies, design creativity and even product planning as well as strengthen talent and technical reserve. That is the first step for GAC MOTOR to enter North America and a brand-new milestone in making the brand go global. Meanwhile, GAC MOTOR has preliminarily established overseas teams with consummate system, and plans to enter North American no later than 2019.
GAC MOTOR after the conference inked strategic cooperation agreements with ten companies including DENSO, Continental AG, Aisin Seiki, Faurecia, Valeo, Schaeffler, CITIC Dicastal, Michelin, UMC and Universal Seiko (in random order). Main heads of the world's top parts suppliers witnessed and participated in the signing ceremony. At the same time, main leaders including GAC Group's Deputy General Manager Qu Yongjian and GAC MOTOR General Manger Yu Jun had a friendly exchanges with suppliers and pose for photos with them. Through the strategic cooperation, GAC MOTOR has reached a strategic consensus with the world's leading auto parts suppliers, establishing a closer partnership. They will conduct in-depth cooperation in capacity priority, development of high technology and strengthening quality management to reach synchronized and integrated development of the supply chain and build GAC MOTOR strategic alliance, thus creating a more competitive supply chain system.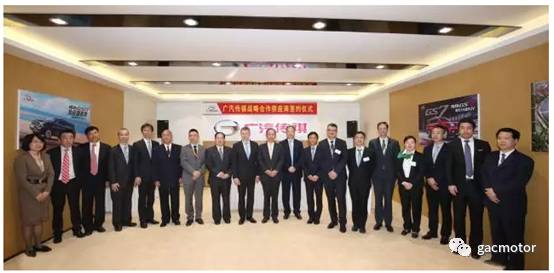 Signing Ceremony between GAC MOTOR and its strategic cooperation suppliers
Facing to the future, GAC MOTOR will constantly have an insight into the change of era, insist on craftmanship and pursue excellence to create more valuable mobile life for Chinese and global consumers. GAC MOTOR is elevating its brand influence in the world and strives to build a world-class Chinese auto brand.