2017 JOMOO Global Marketing Conference will be held in China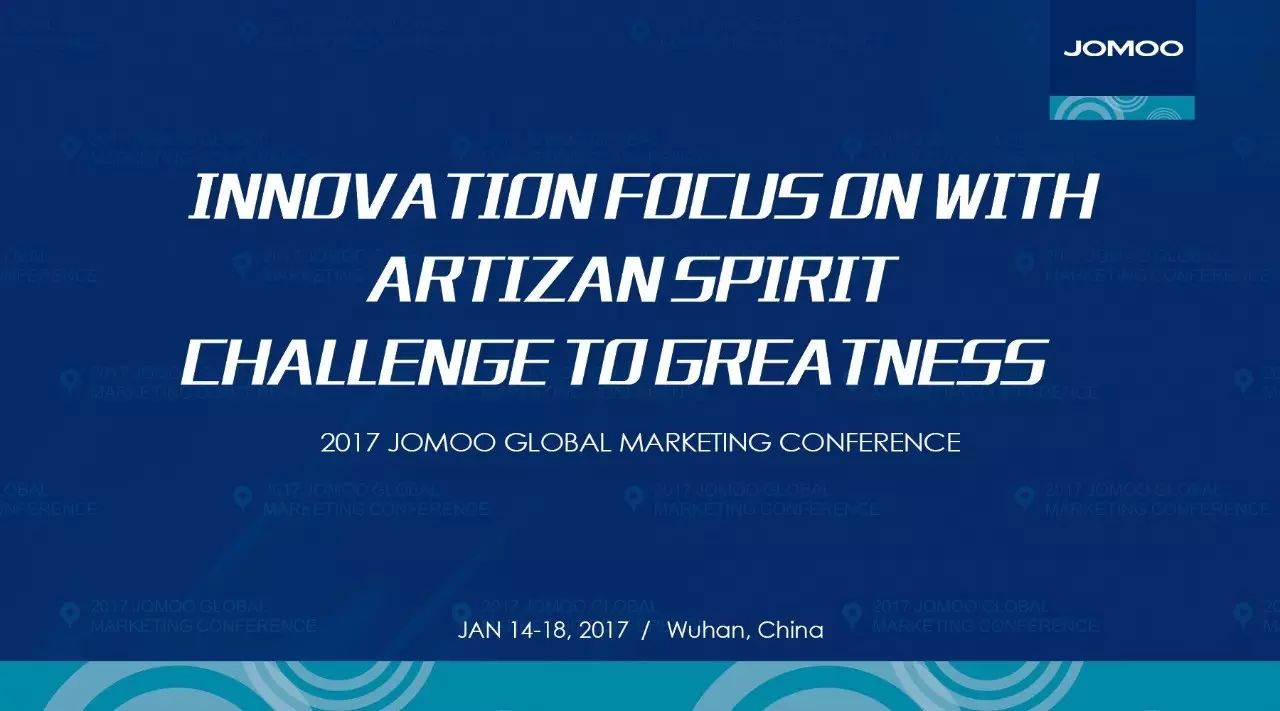 In 2016, capital, economy and technology have undergone tremendous changes. As the eco-leader of global EXTENSIVE-HOME customization, JOMOO has made a comprehensive marketing innovation and implemented the subversion of the industry's innovative operation model with its professional, dedicated, and ultimate spirit of artizan. JOMOO has grown rapidly against the trend, and now a benchmark of the industry. The results in the first three quarters of 2016 increased by 40% year-on-year.
Why JOMOO can hit new highs while the industry is in stagnation?
2017 JOMOO Global Marketing Conference, themed with " Innovation Focus On With Artizan Spirit, Challenge To Greatness", is to be held from January 14 to 18 in Wuhan, China.
Based on the theme, JOMOO will explore 2017 marketing strategies and comprehensive development plans with the global operators and distributors. And all the answers will be unveiled to you.