Man arrested for caging up 500 cats to sell to restaurants
Press "PandaGuidesOfficial"!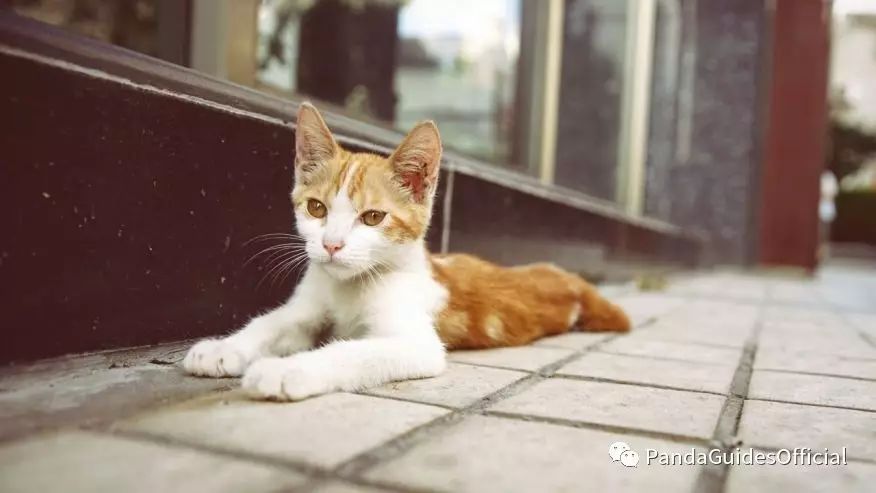 A man in China rounded up hundreds of stray and domesticated cats to sell to restaurants.
Hundreds of felines were saved from a near catastrophe after being rescued from a serial catnapper.

On Sunday, Chinese police in the city of Jiujiang arrested a man who had allegedly been collecting cats with the intent to sell them to restaurants, according to The Washington Post.
But while selling cat and dog meat is legal in China, citizens were disgusted by the lengths the man went to earn a quick buck, as he had reportedly apprehended over 500 cats, locked them in small cages and stored some in the back of a truck.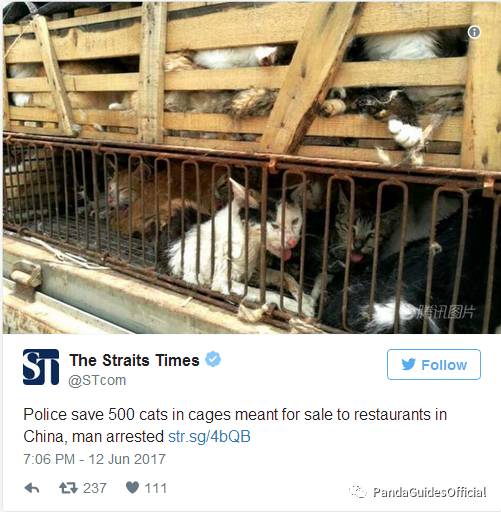 The Washington Post further reports that the cat-catcher used sparrows to lure not only stray cats, but domesticated housecats in Jiujiang.
The man's actions first came to light after a nearby resident, who identified himself as Mr. Yang, complained to police that his cats kept disappearing.
According to reports, police found most of the cats in cages aboard a truck, many of which were overheated and whimpering. More cats were reportedly found cooped up in a hut by a nearby highway with only a fan to cool them down.
The man reportedly planned to sell the cats for 30 yuan ($6) apiece.
After news of the man's arrest began making headlines, the NetEase portal — a Chinese online platform — was flooded with tens of thousands of comments, many from outraged citizens.
However, many critics were angry over the illegal methods the man used to procure the cats, rather than the fact that they were being supplied to restaurants.
All of the cats were eventually released.
China had recently enacted plans to ban the sale of dog meat at the country's annual Yulin Dog Festival, although cat meat reportedly remains on the menu.

Earlier this year, nearby Taiwan made strides toward banning the sale and consumption of cat and dog meat. In April, Taiwan passed an amendment that included an $8,100 fine for owning, selling, buying or eating cat and dog meat, as well as a $65,000 fine (plus two years in prison) for acts of animal cruelty.
Editor's Picks
25 most difficult languages to learn in the world


Top 10 countries with the most beautiful girls in the world


Fake US embassy shut down after 10 years


Japan's porn industry is in crisis

Seven websites to learn Chinese for free


Premarital sex in China: new survey paints surprising picture


Fake alcohol in China and how to avoid it


China to be hit with coldest winter in 4 years


Those with work visas can skip the line at immigration


7 of the best websites to watch Chinese and foreign movies

Love is in the little things


15 sentences that will change your life
☞ Below is a paid advertisement
We are an English teacher supplier who sends native experienced English teachers to Chinese homes for private tutoring.

Please note that we recruit the teachers from the following countries ONLY: USA, UK, Canada, Australia, New Zealand, Ireland and South Africa.
If you are a native teacher now based in any city in China, please don't hesitate to add WeChat: 12753351 for inquiry.