Tencent outspent Baidu, Alibaba in tech mergers and acquisitions
Press "PandaGuidesOfficial"!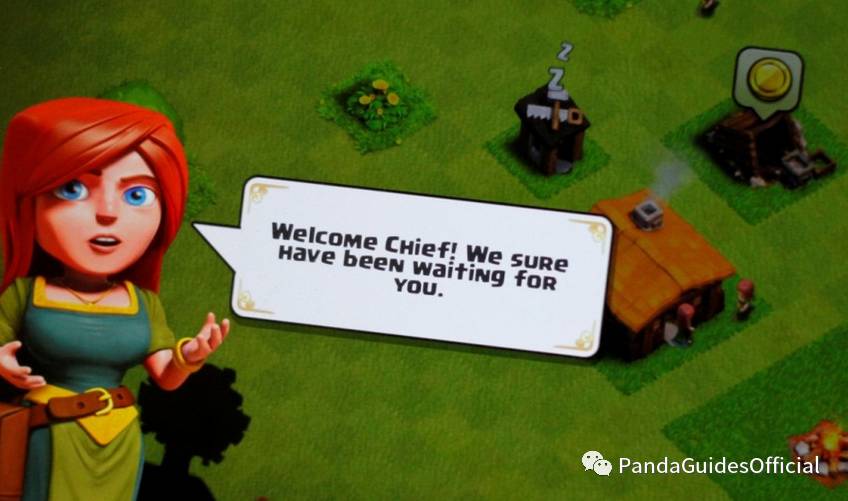 Chinese internet giant Tencent has surged ahead of rivals Baidu and Alibaba with its acquisitions this year, having spent US$6.7 billion by the end of May as it seeks to cement its position as a leader in the global gaming industry.
Tencent is also the biggest spender among the mainland's three biggest technology companies – often referred to collectively as BAT – over the last five years, splashing out US$62.5 billion since 2012, according to data from market intelligence firm Mergermarket.

Its largest deal within the last year was the purchase of an 84.3 per cent stake in Finnish mobile game company Supercell Oy, valued at US$8.6 billion.
"Tencent, with its soaring market cap, is the only one of the three which has been increasing its mergers and acquisitions activity each year," said Wang Yiqing, China editor of Mergermarket. "As China's largest game developer, Tencent's takeover of Supercell also strengthened its lead in the world's gaming industry, and there is no sign that Tencent will slow down its steps in overseas gaming M&A."
Baidu lagged behind, with just US$8 billion in mergers and acquisitions since 2012, eight times less than Tencent. This year, it has spent only about US$1.1 billion on deals.
Most of Baidu's investments fit within its current business portfolio, according to Mergermarket, whereas Alibaba and Tencent tend to seek opportunities in new areas.
Baidu, the dominant operator of China's internet search engines, recorded its largest investment in 2013 when it paid US$1.85 billion for the mobile app store 91 Wireless, one of the largest app distribution platforms in China, and previously owned by Hong Kong-listed NetDragon.
"Baidu's acquisition of 91 Wireless shows its determination in moving from being a dominant PC platform towards becoming a mobile platform," said Kitty Fok, managing director of market research firm IDC China.
E-commerce juggernaut Alibaba has spent US$41.9 billion since 2012, with its investments being the most varied of the three dominant online players.
It has investments ranging from finance, sport and health to entertainment and commercial retail. Last year it even made its first foray into the newspaper industry when it bought the South China Morning Post.
"Alibaba's M&A landscape is incomparably broad among the three. [It has] quickly built up footprints in almost all the rising sectors in China, mainly through M&A," said Wang.
As of May this year, Alibaba has splashed out US$4 billion in deals, Mergermarket said.
Its largest deal over the years was its US$4.6 billion investment in Chinese electronics retailer Suning in an effort to integrate online and brick-and-mortar shopping.
While Chinese technology companies may have gained a reputation for replicating each others' technology instead of investing in or acquiring start-ups in the past, Fok said that this trend was changing.
Companies such as Alibaba and Tencent find themselves investing more in M&A deals to move faster in adapting to consumers' rapidly changing habits.

"There are over 410 million digital natives in China today, and the generation born after the 1990s have also entered the Chinese workforce," Fok said. "Their ability to spend and the way they make purchases are different from the previous generations.
"For the BAT companies to keep up with them, they need to move fast and the way they can do this is to acquire companies that have the technologies they are targeting. If they were to develop their own technologies from scratch, they would not be adapting fast enough."
Overseas M&A deals have increased as Alibaba and Tencent in particular look towards overseas expansion.
Last year, Alibaba invested US$1 billion in Singapore-based e-commerce company Lazada, which has operations in Malaysia, Singapore, Indonesia, Philippines, Thailand and Vietnam.
Source: http://www.scmp.com
Editor's Picks
25 most difficult languages to learn in the world


Top 10 countries with the most beautiful girls in the world


Fake US embassy shut down after 10 years


Japan's porn industry is in crisis

Seven websites to learn Chinese for free


Premarital sex in China: new survey paints surprising picture


Fake alcohol in China and how to avoid it


China to be hit with coldest winter in 4 years


Those with work visas can skip the line at immigration


7 of the best websites to watch Chinese and foreign movies

Love is in the little things


15 sentences that will change your life
☞ Below is a paid advertisement
We are an English teacher supplier who sends native experienced English teachers to Chinese homes for private tutoring.

Please note that we recruit the teachers from the following countries ONLY: USA, UK, Canada, Australia, New Zealand, Ireland and South Africa.
If you are a native teacher now based in any city in China, please don't hesitate to add WeChat: 12753351 for inquiry.