Is China buying its way to hosting the World Cup?
Press "PandaGuidesOfficial"!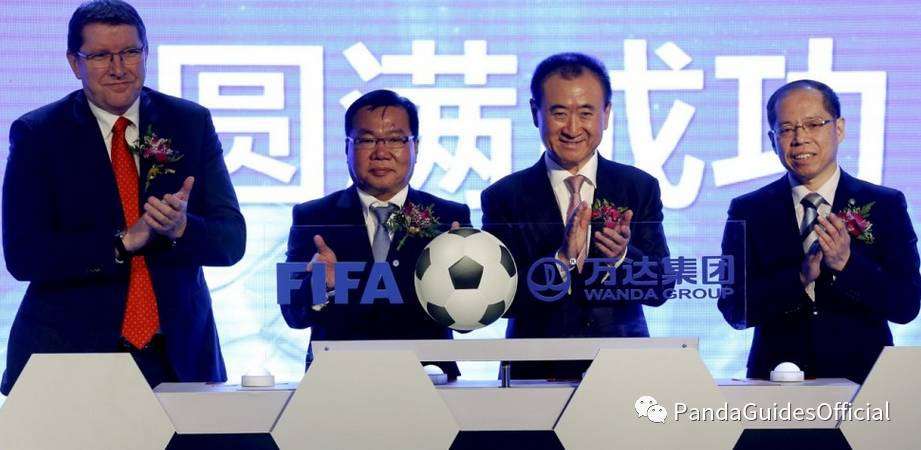 Vivo's announcement that it is to become a Fifa sponsor marks another step in the increasingly close relationship between China and the football's world governing body. The $448 million deal is the latest in a series of sponsorships involving Fifa and Chinese corporations, with Wanda, Alibaba and Hisense having also signed big-money deals over the last year or so.
The latest sponsorship contract with a Chinese corporation comes at a time when Fifa is continuing to grapple with the fallout of corruption that has afflicted it for years. The financial costs of dealing with corruption are something the governing body has openly acknowledged. Dealing with it has involved mounting legal bills, while several sponsors have deserted the organisation fearing that they will become tarnished by Fifa's poor image.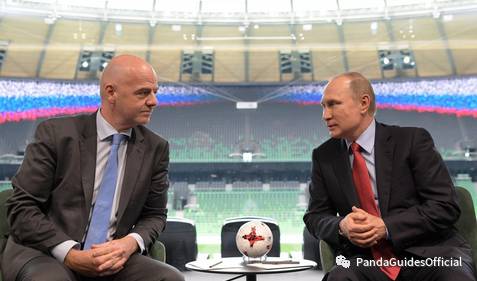 Politics can play a key part in some of the decision Fifa takes.
Given that Fifa's cash cow, the World Cup, only takes place every four years, the organisation's financial challenges have therefore been especially acute. Indeed, the last thing it has needed has been for the likes of Sony and Emirates to have jumped ship, and for the others including McDonald's and Budweiser to have issued direct public warnings aimed at the Swiss-based organisation.
However, into the vacuum created by the fallout of corruption, ongoing public scrutiny and growing financial pressure, has stepped a country that has rapidly become one of Fifa's closest allies: China. Together, Vivo, Wanda, Alibaba and Hisense have filled a hole in the governing body's finances, a hole that others have seemed extremely reluctant to step into.
Wanda's owner, Wang Jianlin, has already openly stated that his company took advantage of Fifa's turbulence to seal its sponsorship deal.
Yet while such deals have helped bring some (financial) stability to Fifa, it is what they have done for China and its global football ambitions that seems a more pertinent aspect of the burgeoning relationship between the country and the governing body. Through its series of sponsorship deals, China has within two years ascended to world football's top-table from a position of almost complete obscurity in 2014 (the point at which president Xi started making pronouncements about football).
China's influence on world football will no doubt have also been enhanced with the recent election of the Chinese Football Association's Zhang Jian as one of Fifa's new council members. However, it is hard cash from sponsorships that is likely to be having a more profound impact, although this is hardly accidental.

In effect, China has strategically created a resource dependence in its relationship with Fifa, whereby the latter is now increasingly looking eastwards in its quest for money.
Source: http://www.scmp.com

Editor's Picks
25 most difficult languages to learn in the world


Top 10 countries with the most beautiful girls in the world


Fake US embassy shut down after 10 years


Japan's porn industry is in crisis

Seven websites to learn Chinese for free


Premarital sex in China: new survey paints surprising picture


Fake alcohol in China and how to avoid it


China to be hit with coldest winter in 4 years


Those with work visas can skip the line at immigration


7 of the best websites to watch Chinese and foreign movies

Love is in the little things


15 sentences that will change your life
☞ Below is a paid advertisement
We are an English teacher supplier who sends native experienced English teachers to Chinese homes for private tutoring.

Please note that we recruit the teachers from the following countries ONLY: USA, UK, Canada, Australia, New Zealand, Ireland and South Africa.
If you are a native teacher now based in any city in China, please don't hesitate to add WeChat: 12753351 for inquiry.