Thousands Crowd Into Water Parks to Avoid the Heat in China
Tap "ChinaWire" !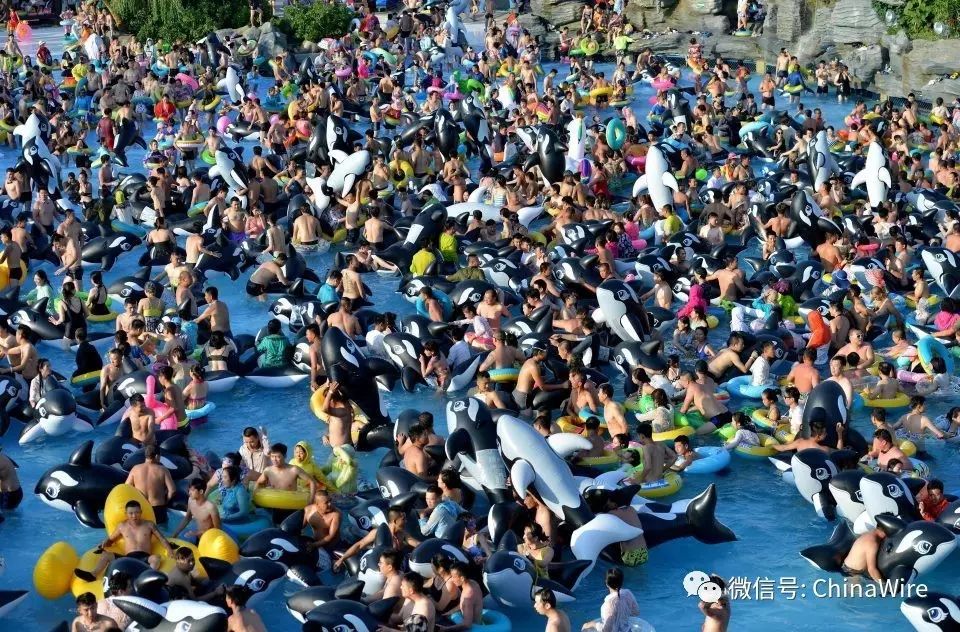 source: thesun.co.uk

A HEATWAVE has driven Chinese tourists to seek sanctuary at a packed water park – and these extraordinary pictures show them having a whale of a time.
Thousands of holidaymakers with rubber rings and inflatable whales packed into the pool to cool off in a heatwave, which hit 32C today.
Weeks of searing heat have driven sweltering city dwellers to the coast or to water parks, some of which feature wave machines.
Hundreds of swimmers bobbing in colourful rubber rings compete for space in chaotic scenes at a pool in Fushun, Liaoning Province.
Photos show thousands packed together, standing elbow to elbow amid a sea of people and bright-coloured inflatables.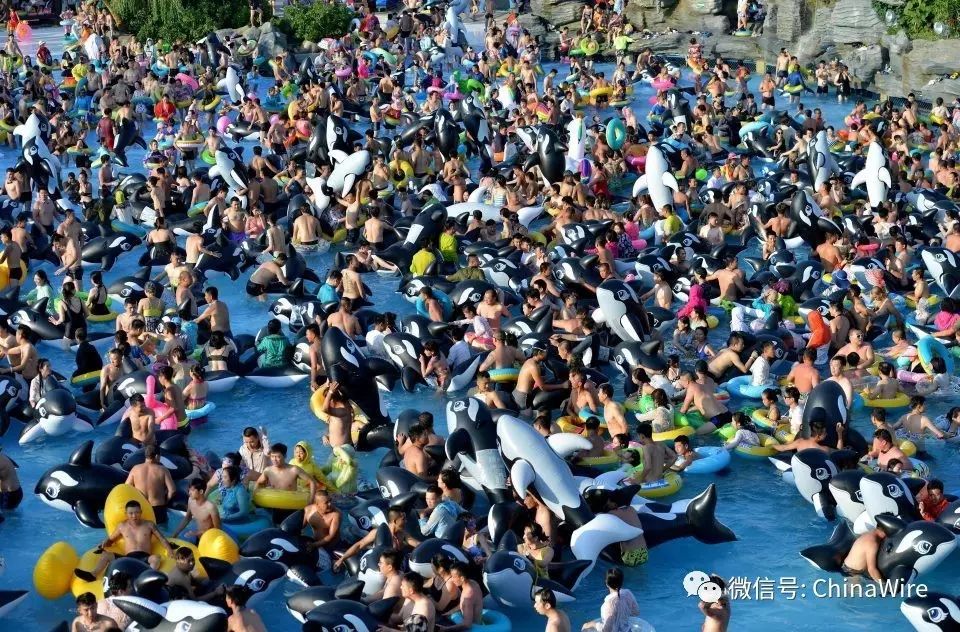 Similarly chaotic scenes were seen on a packed beach where women in bizarre "facekini" costumes jostled for space in the sea in Qingdao.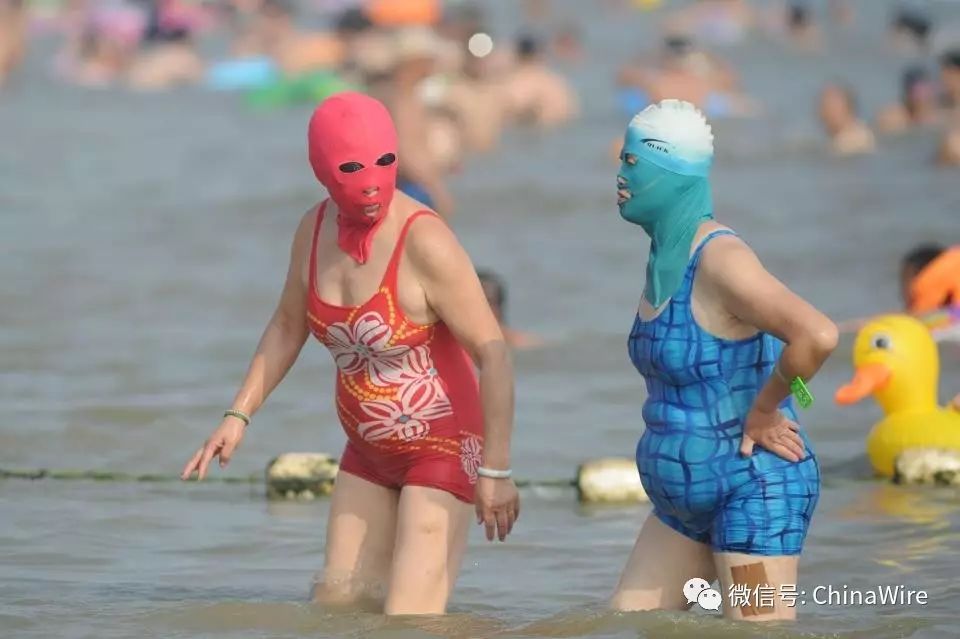 The unusual garment – a fashion craze in recent years – is meant to protect women's faces from sunlight and jellyfish stings.
The country is in the grip of a record heatwave with huge swathes of north, eastern and central China baking in temperatures in the high 30s or above.
Shanghai sweltered under a new record high of 40.9C two weeks ago, and authorities issued a weather alert.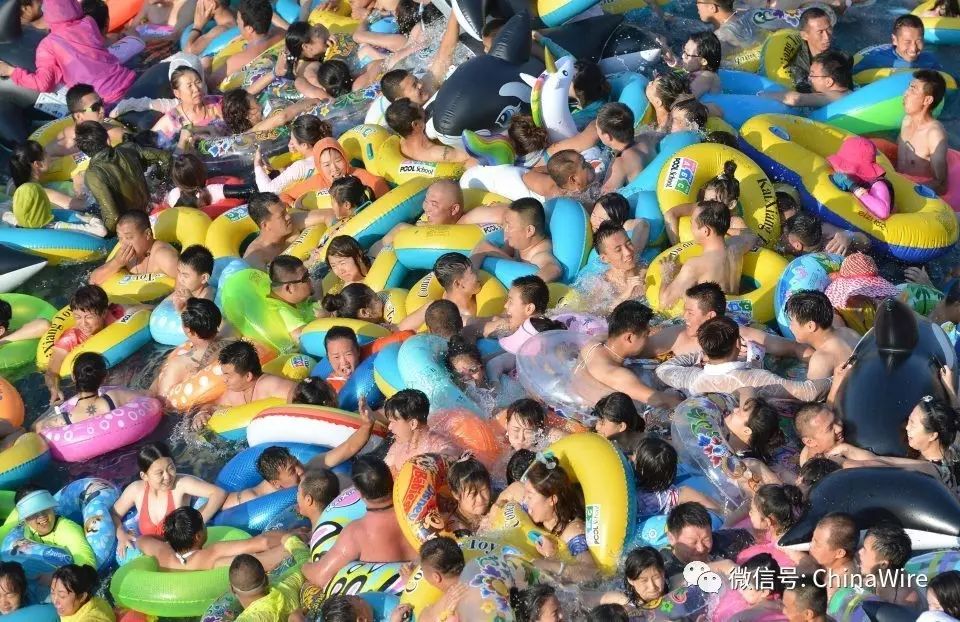 The baking temperatures come as southern China still reels from devastating floods that killed at least 50 people and forced 1.6 million to flee their homes.
Check out www.echinawire.com for more content!
---
Subscribe by scanning below QR codes to get started.


A convenient way for foreigners and Chinese to buy real foreign imported products while living in China. Stay with ShopWire as we expand our products range. You can use either WeChat wallet or PayPal to purchase our products!
---

ChinaWire is the largest English WeChat Official account in China with over 150k subscribers. We post articles related to china and around the world as well as a survival mandarin section to help foreigners improve their Chinese skills.
---

WorldWire is a diversified account which mainly publishes breaking world news, entertainment, lifestyle, culinary and sports news from around the world.
---

Shop在線 is the Chinese version of ShopWire mainly for Chinese Customers. You can also use it if you are a foreigner with great chinese skills or introduce it to your Chinese friends. We guarantee only real imported products are sold on our shop.