7 Educational Toys For Our Little Scholars
School's out for summer.... school's out forever!

Thankfully for us parents, these lyrics are inaccurate and our little ones will be headed back to school in less than a month. The kids have had the month of July to play, travel and explore and now that we're fast approaching the return to school, we think it's high time that they get in some refresher learning. No, we're not talking about giving them some extra homework, but having them play with these super fun educational toys that will get them learning without even realizing it!

All items can be found on Taobao.

1. Labyrinth Ball Maze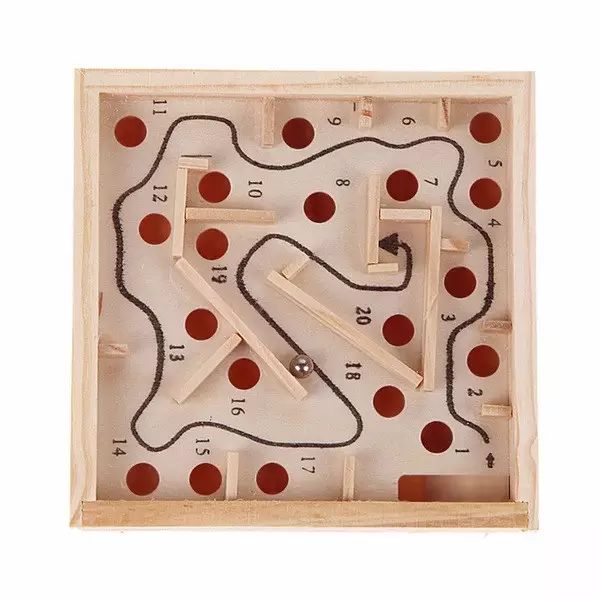 Sure, this one doesn't seem to be an educational toy, but not only does it improve hand-eye coordination, it also helps develop logic and reasoning skills, as well as decision making when trying to navigate the maze.
2. Stacking Train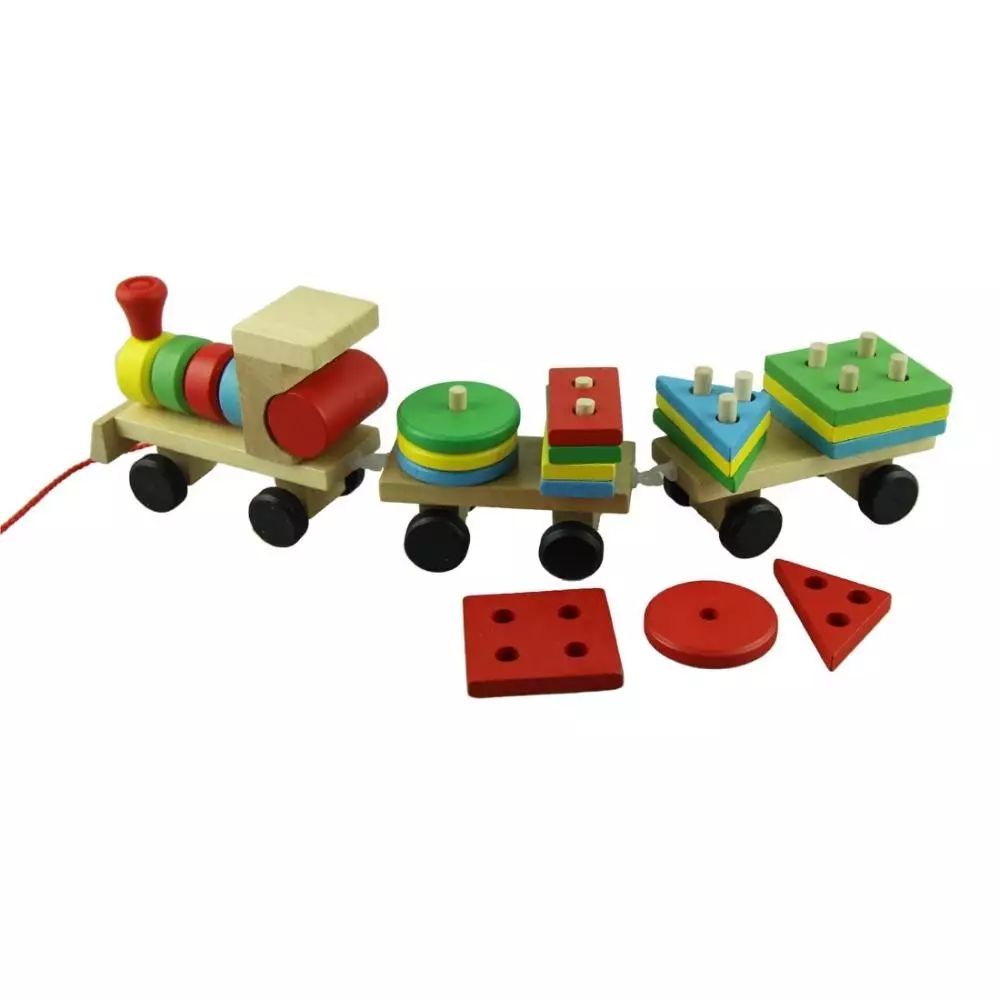 This train, suitable for children 2 years and above, is perfect for learning numbers, shapes and motor skills. Have the kids count the holes in each shape and identify the name of the shape as well. They can then sort and stack, all while using their imagination with train play!
3. Lacing Shoes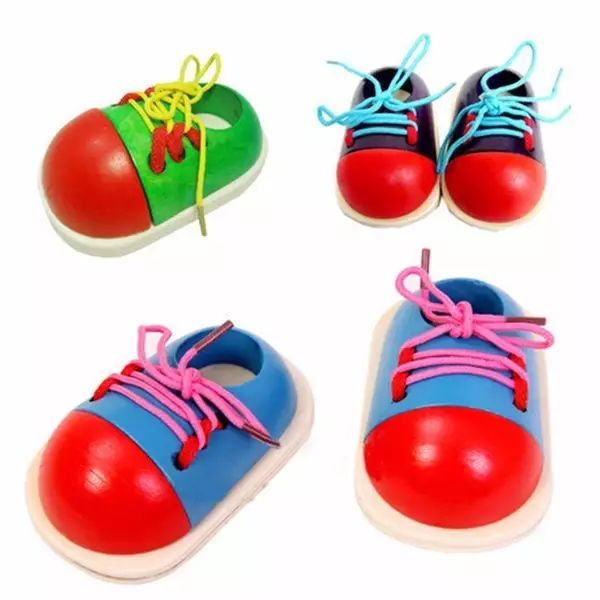 Leave the mud at the door and let your child practice their shoe-tying skills with a fun wooden pair. Practice makes perfect and this fun toy is good for use in the car, in bed during quiet time or on the sofa while watching cartoons.
4. Math Props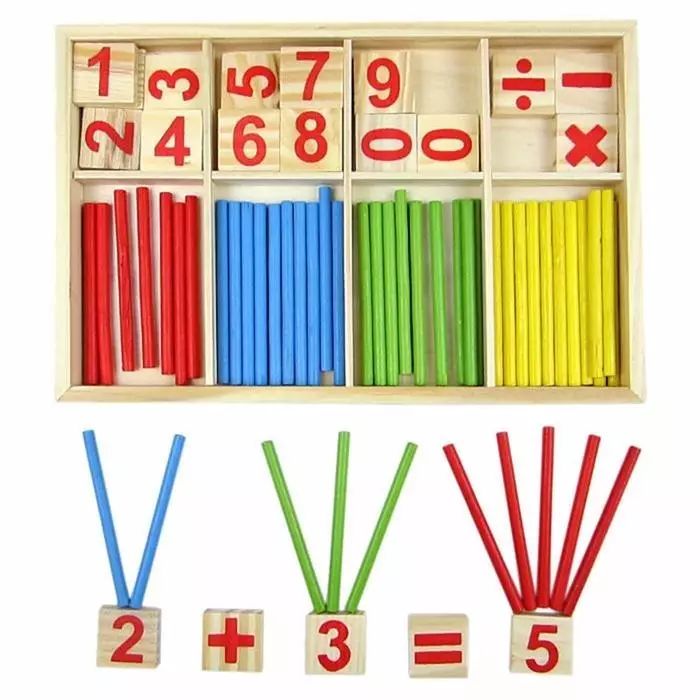 Math can be difficult for any age. When the kids are first starting out, teachers always like to provide visual aids and props for better understanding and comprehension. This set of numbers, complete with corresponding 'math sticks', is an awesome solution for those learning addition. Build, count and add.

5. World Flags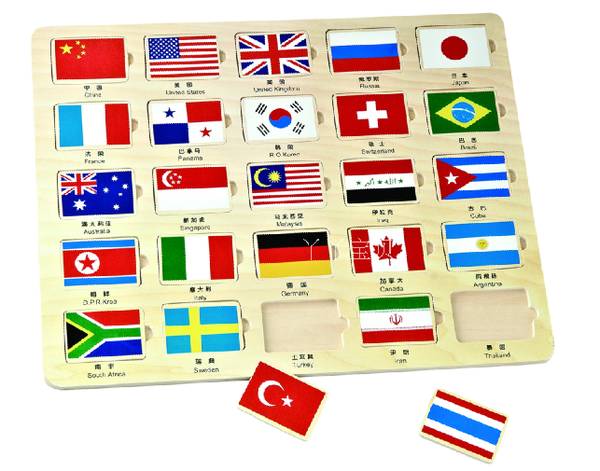 We're all travellers here and our kids get to reap the benefits of our international lifestyle! Start them young with flag recognition. This is also a great tool to start teaching about other countries and their cultures.
6. Sewing Practice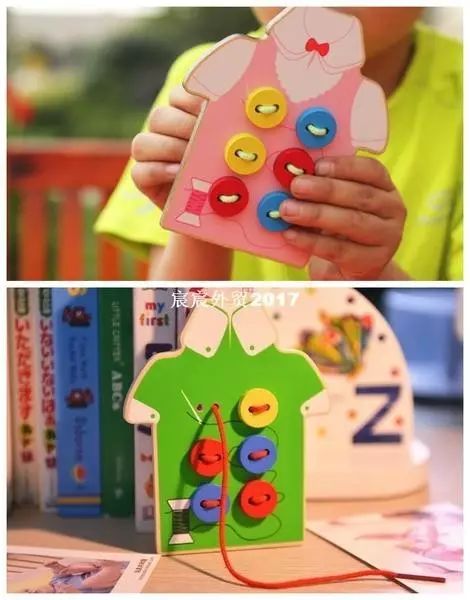 Practice fine motor skills with this difficult little activity. The kids get to learn about sewing, counting and lacing without realizing this is actually quite educational.

7. Walking Keyboard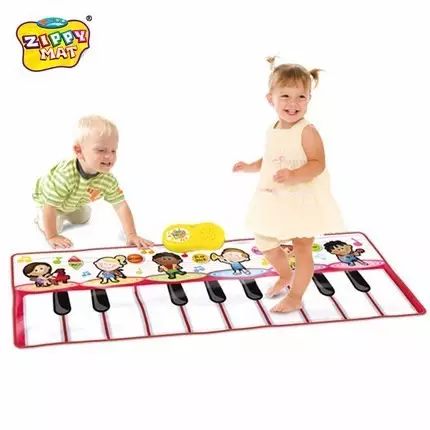 For those of us with tiny tots who aren't quite ready for some of the advanced learning toys, check out this awesome walking keyboard! Teach the little ones about sound, cause and reaction with this handy toy. They will love running up and down the board and recognizing sound through touch.