WWE Network Coming to China
Tap "ChinaWire" !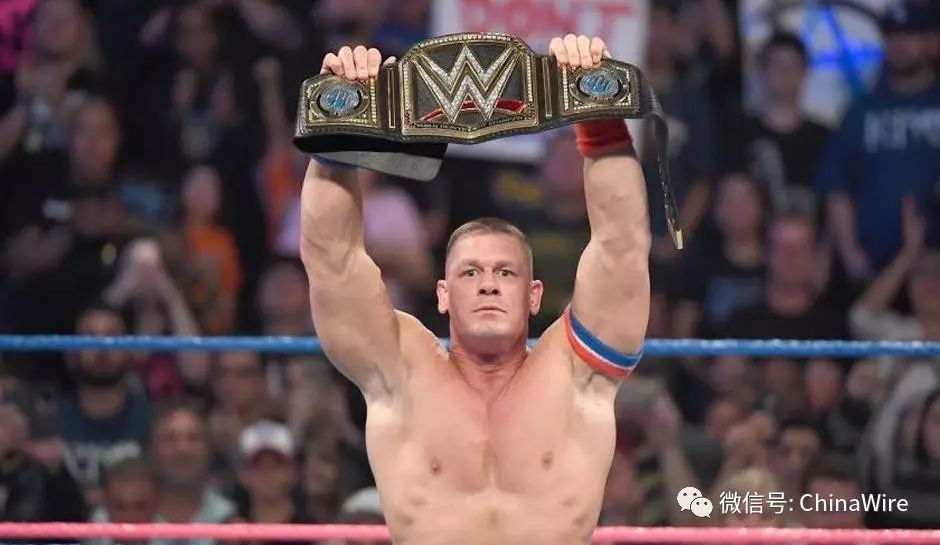 source: hollywoodreporter.com

The greatest show in sports entertainment is coming to China.
WWE will launch the WWE Network in the world's most populous country for the first time after striking an exclusive deal with Suning Sports Media. Starting Aug. 18, the WWE Network will be available on Suning's PPTV platform as a subscription video-on-demand service that will include a raft of WWE content, all live pay-per-view events including the marquee
promotions Wrestlemaniaand Summerslam.
PPTV, which has the China rights to UFC and the English Premier League, is pushing WWE Network wide on its digital platform offering Chinese customers a chance to watch pro wrestling through smart TVs and set-top boxes, as well as mobile devices and tablets. The launch date comes a few days before Summerslam 2017, which will be broadcast live with Mandarin commentary on Aug. 21, 7 a.m. Beijing time.
In 2016, Suning and WWE signed a deal to show the weekly Raw and Smackdown programs live on PPTV with Mandarin commentary and in April, PPTV made offered Wrestlemania 33 as a pay-per-view event, the first time the WWE's biggest event was broadcast live in China.
Through the agreement, Chinese fans will now have access to a wider variety of WWE content including NXT, 205 Live, Total Divas as well as the vast library of classic matches. The China deal brought the number of countries with access to the WWE Network to more than 180.
Check out www.echinawire.com for more content!
---
Subscribe by scanning below QR codes to get started.


A convenient way for foreigners and Chinese to buy real foreign imported products while living in China. Stay with ShopWire as we expand our products range. You can use either WeChat wallet or PayPal to purchase our products!
---

ChinaWire is the largest English WeChat Official account in China with over 150k subscribers. We post articles related to china and around the world as well as a survival mandarin section to help foreigners improve their Chinese skills.
---

WorldWire is a diversified account which mainly publishes breaking world news, entertainment, lifestyle, culinary and sports news from around the world.
---

Shop在線 is the Chinese version of ShopWire mainly for Chinese Customers. You can also use it if you are a foreigner with great chinese skills or introduce it to your Chinese friends. We guarantee only real imported products are sold on our shop.