Restaurants with extremely spicy flavors in CQ! Dare U to try?
Chongqing people can hardly ever do anything without spicy flavors. Especially, the hotter the weather is, the spicier flavor Chongqing people like. They will feel refreshed after eating spicy food. So, as a lover of spicy food, dare you meet the challenge of the spicy food at the following six restaurants?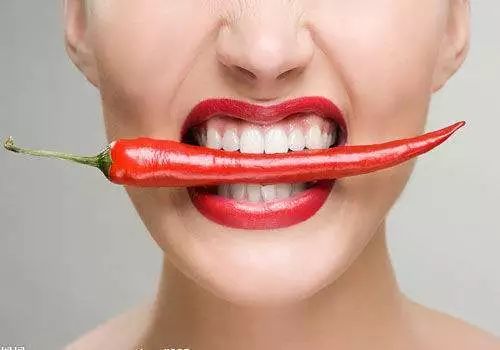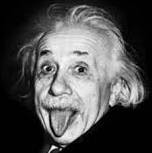 Dalong Hot Pot
大龍火鍋
Dalong Hot Pot in Shapingba is famous as one of the spiciest hot pots in Chongqing. Lots of peppers are found in the home-made hot pot soup. It is a kind of visual and gustatory enjoyment.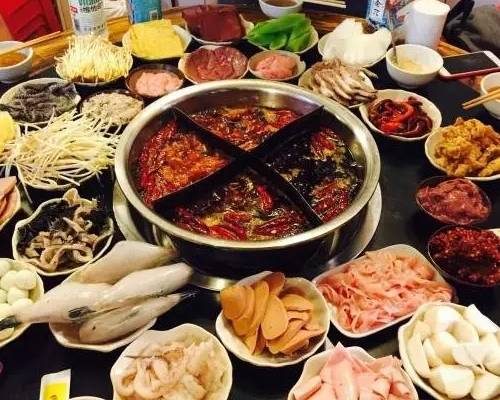 You will taste the spices as you eat something boiled in the hot pot soup. You had better try tender sliced meat, cattle stomach and duck intestine, each of which have their special flavors. As you just ate, you taste spicy, and the spicier you'll feel as you taste more.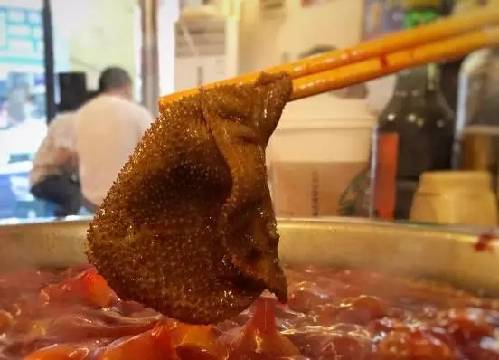 Consumption per person: about 67 Yuan
Add: Next to Bilang Clinic, No.290, Diantai Alley, Xiaolongkan, Shapingba District
地址:沙坪壩區小龍坎電臺巷290號畢浪診所旁

Li Rice Noodle
李米線
Li Rice Noodle is the restaurant with the spiciest flavor all around Chongqing. Everyone goes to the restaurant with a big smile, while leaving satisfied from its spicy flavor.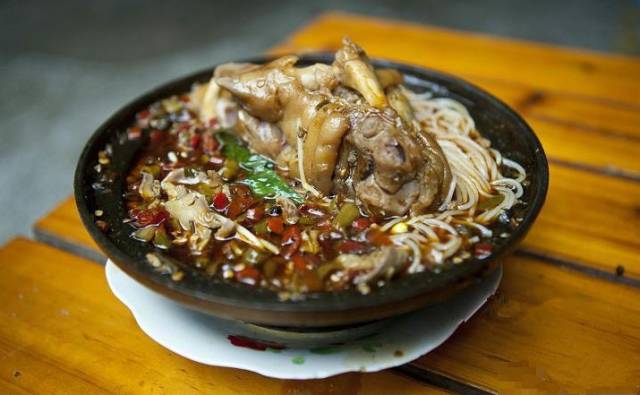 The flavor of pickled pepper is the most popular one in this restaurant. The pickled peppers are totally ripe and there is a strong taste of sour and spicy. Rice noodles of pickled peppers with chicken gizzard and pig trotter are strongly recommended.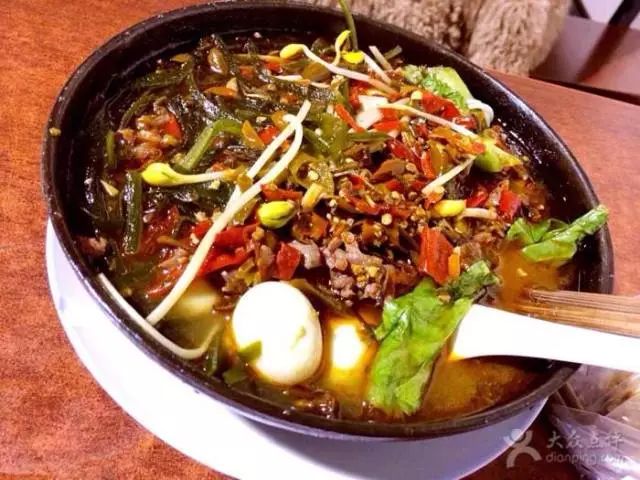 Consumption per person: about 19 Yuan
Add: No. 87, Jinlong Road, Longxi Street, Yubei District
地址:渝北區龍溪街道金龍路87號
Crazy roasted wings
瘋狂烤翅
If you want to be a warrior, order the spiciest wings. Otherwise, you had better try slightly spicy wings with honey or salt-baked wings, which still taste great. In addition, the wings in this restaurant are rich and of good quality.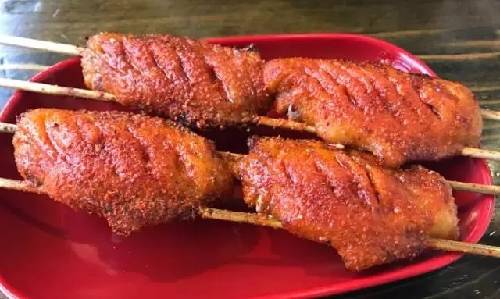 Consumption per person: about 8 Yuan
Add: No. 18, 1F, Meilixi Street, University City, Shapingba District
地址:沙坪壩區大學城美麗熙街1F-18號

Zui Hot Pot
最火鍋
You will become addicted to Zui Hot Pot, a famous hot pot in Chongqing, as the spicier flavor you taste. Beef with cayenne pepper and homemade marinated large intestines of pig are very popular. The beef tastes very tender.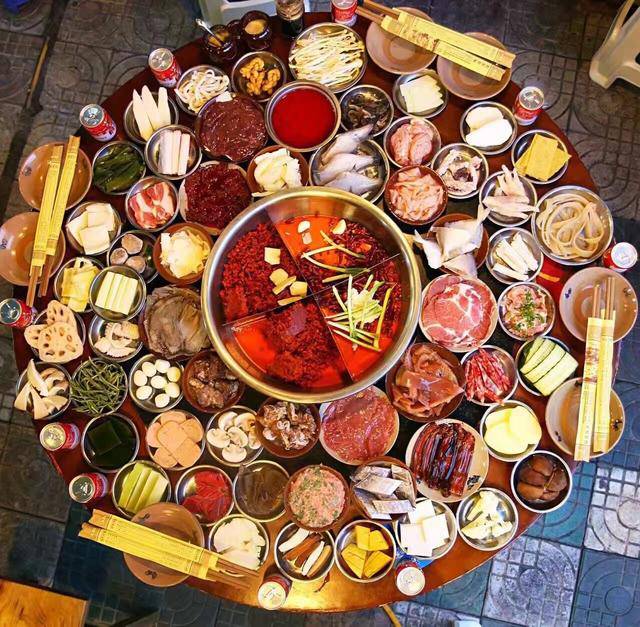 Consumption per person: about 67 Yuan
Add: No. 151, Jialing First Village, Jiangbei District (go 200m along the alley across from KFC in Carrefour, Guanyinqiao)
地址:江北區嘉陵一村151號(觀音橋家樂福KFC對面巷子前行200米)
Open Fire—Xinjiang Rice Noodles
開火食里·新疆米粉
The rice noodles in this restaurant are similar to the potato noodles and macaroni that we usually have. However, it tastes chewier than rice noodles in Chongqing. If you don't like spicy, you can order slightly or medium spicy flavor.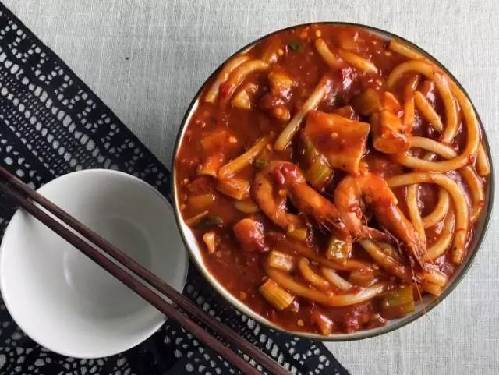 Consumption per person: about 36 Yuan
Add: No. 10-23, Building 16, Fountain Square, Longfor Times Street, Yuzhong District
地址:渝中區龍湖時代天街噴泉廣場16幢10-23

Duck head
讓鴨腦殼飛
There is a secret in dried chilies on the dishes. A duck head, at the price of 6 Yuan, is a little expensive but spicy enough for most people.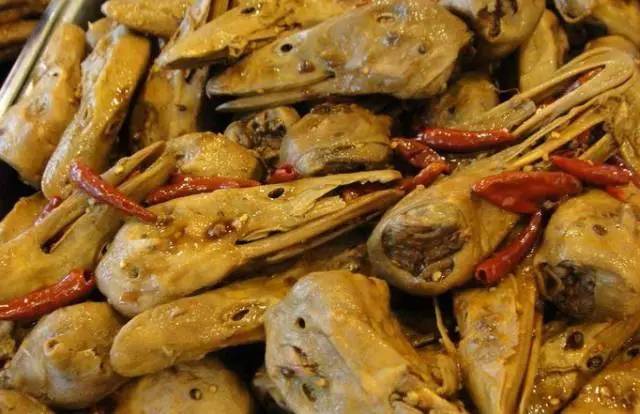 The duck heads and Corydoras with rice chili are very delicious and spicy. If you are a lover of spicy flavor, you'll love it very much. Otherwise, you had better not try it.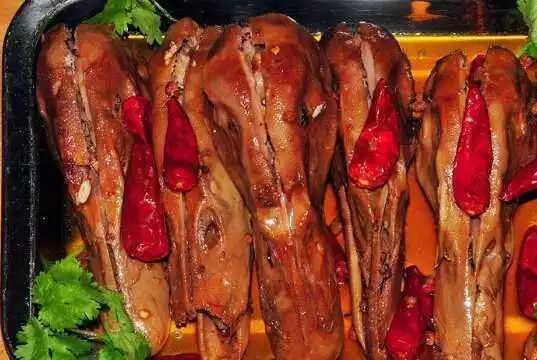 Consumption per person: about 60 Yuan

Add: Affiliated No. 23 and 24, No. 83, Huilong Road, Huilongwan, Nan'an District
地址:南岸區回龍灣回龍路83號附23、24號

Let's go and try these spicy foods on weekend!
HelloChongqing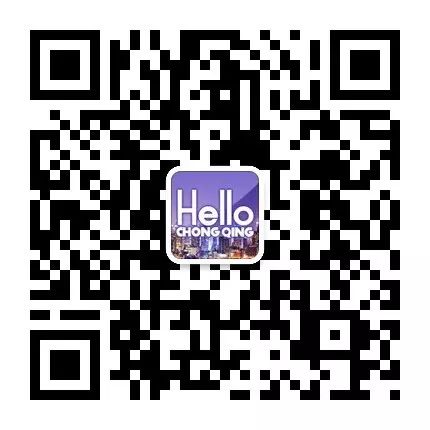 Everything you must know about Chongqing and China