Chinese Teen Dies After 2 Days in an Internet Addiction Camp
Tap "ChinaWire" !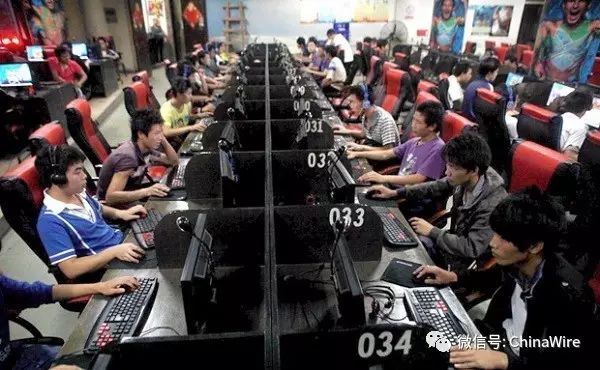 source: rt.com

A Chinese teenager died less than 48 hours after entering a controversial internet addiction camp. The teenager's body was reportedly covered with wounds as he suffered multiple external and internal injuries.
The suspicious death of the young man occurred earlier this month, at an illegal internet addiction rehabilitation school in Anhui province, in the country's east, reports local paper Anhui Business News.
Concerned for her son Li Ao's wellbeing, the teen's mother, identified only by her surname Liu, sent him to the Positive Energy Education center in the city of Fuyang.
To treat what his mother described as a serious internet addiction, the center reportedly used a combination of "psychological counselling and physical training."
Before she enrolled her son, Liu was assured by a staff member that the center's methods were "gentle" and did not involve the use of corporal punishment. Liu signed her son up at a cost of 22,800 yuan ($3,420) for a period of 180 days.
Liu enrolled Li Ao on August 3 but, less than two days later, was informed that he had been rushed to hospital where he died, allegedly from injuries sustained at the camp.
The cause of death has yet to be determined, though the director of the center and a number of staff members have been held by police.
The distraught mother told the paper that her son's body was "completely covered with scars, from top to toe."
"When I sent my son to the center he was still fine, how could he have died within 48 hours?" she asked.
A postmortem examination on the boy identified 20 external wounds on his body as well as signs of internal bleeding.
Use of these centers, many of which are illegal, has become a hot topic in China. Some reportedly use barbaric tactics, such as corporal punishment and electroshock therapy (EST), to treat internet addiction.
Earlier this year, Chinese lawmakers banned the use of EST in treatment.
Last September, the centers were once again placed under the spotlight after it was reported that a young girl, sent to one such facility by her mother where she was allegedly abused, returned home and murdered her.
The 16 year old reportedly tied her mother to a chair, held her captive and starved her to death.
Check out www.echinawire.com for more content!
---
Subscribe by scanning below QR codes to get started.


A convenient way for foreigners and Chinese to buy real foreign imported products while living in China. Stay with ShopWire as we expand our products range. You can use either WeChat wallet or PayPal to purchase our products!
---

ChinaWire is the largest English WeChat Official account in China with over 150k subscribers. We post articles related to china and around the world as well as a survival mandarin section to help foreigners improve their Chinese skills.
---

WorldWire is a diversified account which mainly publishes breaking world news, entertainment, lifestyle, culinary and sports news from around the world.
---

Shop在線 is the Chinese version of ShopWire mainly for Chinese Customers. You can also use it if you are a foreigner with great chinese skills or introduce it to your Chinese friends. We guarantee only real imported products are sold on our shop.