Dim Sum Warriors: A Singaporean production in Shanghai!
|

2017-08-08
Author:SSBA

|

|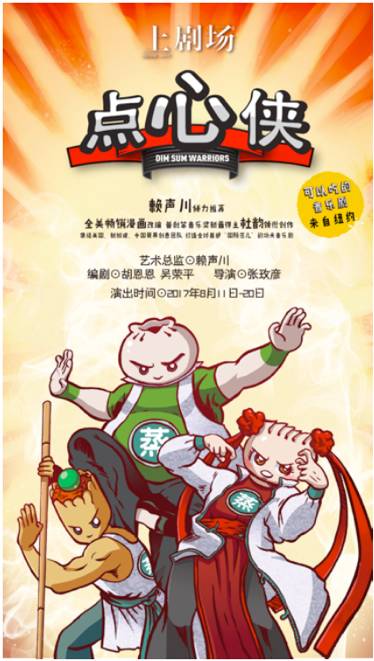 Dim Sum Warriors The Musical features book and lyrics by Singaporean artists based in New York, Woo Yen Yen & Colin Goh; music and lyrics by Pulitzer prize-winning composer Du Yun 杜韻; and direction by Teo Mei Ann. This family musical premieres in Shanghai August 11 2017, produced and presented by Chinese theatre legend Stan Lai Sheng-Chuan 賴聲川 at the Theatre Above (上劇場).

What happens when you mix delicious Chinese delicacies (dim sum or dianxin) with sensational Chinese martial arts adventures (wuxia)? You get the 點心俠 (dian xin xia) or Dim Sum Warriors™!
Pampered Crown Prince Roastpork Bao steals away from his palace duties, and befriends Xiajiao and Shaomai, disciples of a once famous martial arts school that is now the laughing stock of the empire. The three young dumplings stumble upon a secret plan to usurp the throne by the glamorous but nefarious Colonel Quickynoodle, and must overcome the prejudice of others as well as their own personal fears in order to free the kingdom from his thrall.
Inspired by the critically acclaimed graphic novel series and bilingual iPad app, Dim Sum Warriors is a high octane musical action comedy inspired by traditional Chinese musical forms and martial arts movies, but set to cutting edge music in a futuristic universe.
Made by an international team of artists, Dim Sum Warriors weaves together hilarious characters, family drama, intrigue, cross cultural forms and sounds, and audience interaction to create a show that invites the audience into a magical, exciting and delicious world of dumplings!
---
Ticketing Information
Where: Theatre Above, Metro Building (美羅城)
1111 Zhaojiabang Lu, Xuhui District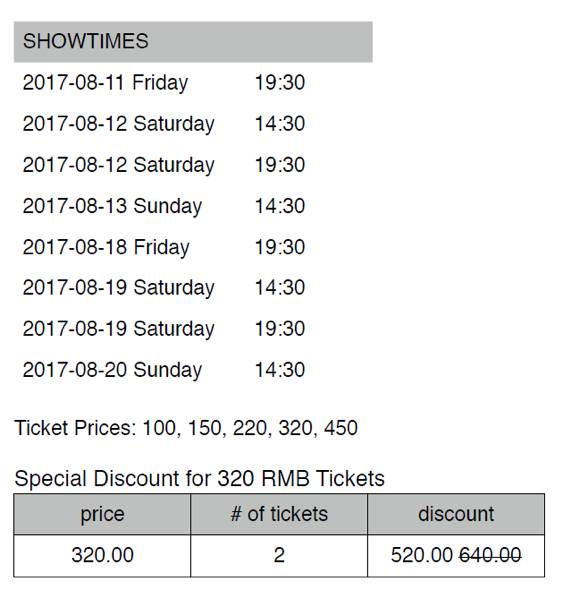 Get your tickets here: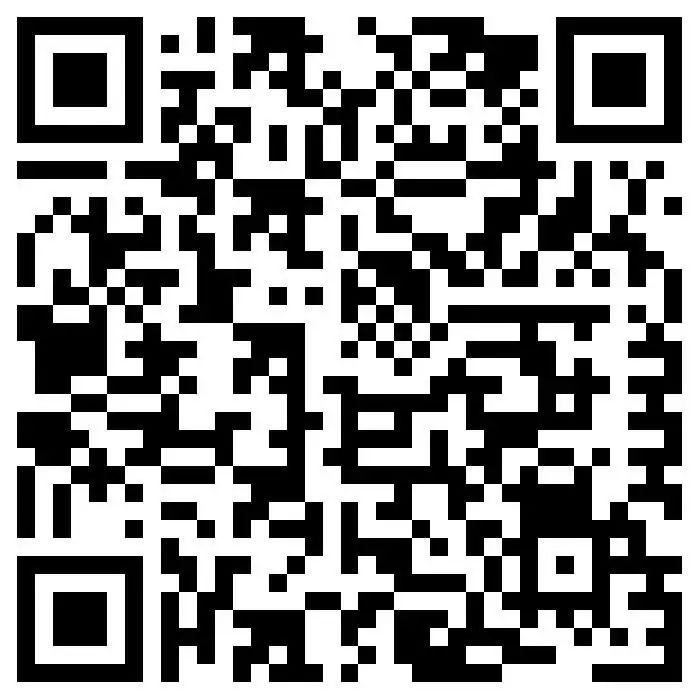 Tel: 86-21-60507009#1
Come support a fellow Singaporean and their family-friendly, fun-filled production!