"Cartoon stars" in 25-meter-high appear in Wansheng District
A 25-meter-high Presbytis francoisi huge cartoon balloon is a part of the show on the high mountain. Seventeen huge cartoon stars are ready to play with you at the Second Black Valley International Balloon Fiesta. Last weekend, the Second Black Valley International Balloon Fiesta opened in the Tourists' Square of Black Valley. The balloon fiesta will last until August 20.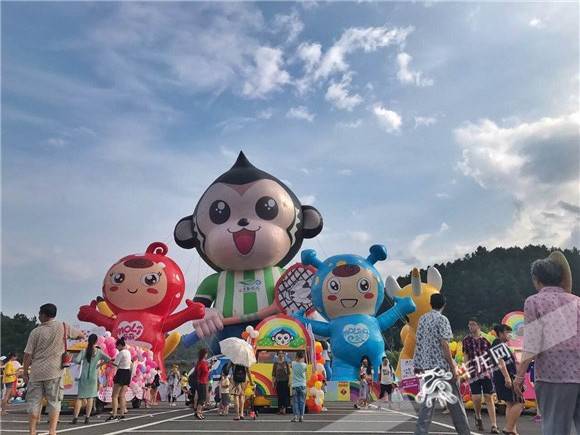 17 balloon stars will take you to a fairyland!
At the scene, the huge balloon cartoon stars caused excited tourists to take many photos. Particularly the 25-meter-high Presbytis francoisi, the catching float parade, and splendid performances, all brought the scene atmosphere to a climax.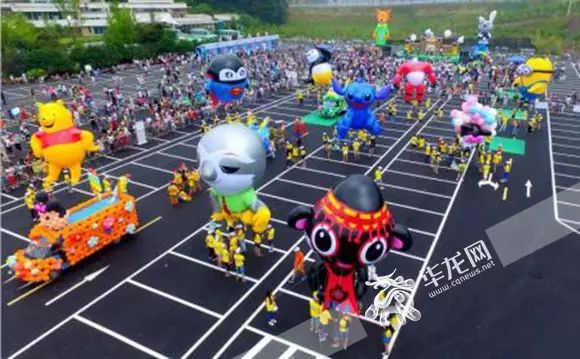 This was a livelier atmosphere than last year, with seventeen huge balloon stars, including Hello Kitty, Doraemon, the Smurfs, Winnie the Pooh, Minions, Spongebob Squarepants, Super Mario, Angry Birds and Peppa Pig.
Almost every tourist is able to find their favorite cartoon character from their childhood. During the giant balloon parade, these charmingly naive "big guys" were greeted with cheers everywhere.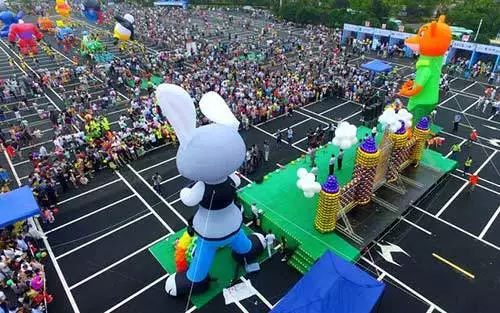 25-meter-high Presbytis francoisi took the charm to a new level.
As the spokesmen of Black Valley scenic spot, the Presbytis francoisi for this year has been upgraded to 25 meters high, about 8 floors in all.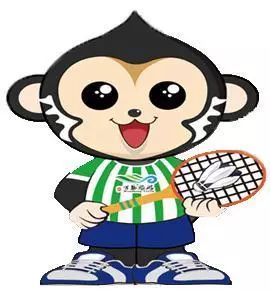 There were also wonderful acrobatic performances, the most famous badminton show in Black Valley and the funny balloon clown, which all mesmerized audiences.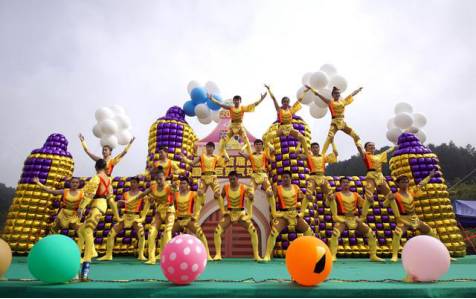 HelloChongqing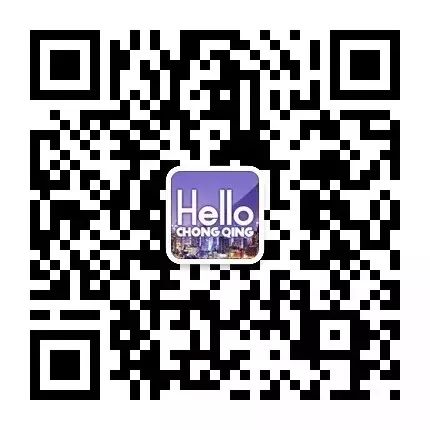 Everything you must know about Chongqing and China