5 Coolest Public Bathrooms & Urinals

People sometimes don't pay much attention, but a bathroom is the most important room in a building. Meet five amazing and seriously cool bathrooms we've found.
01
One-Way Glass Bathroom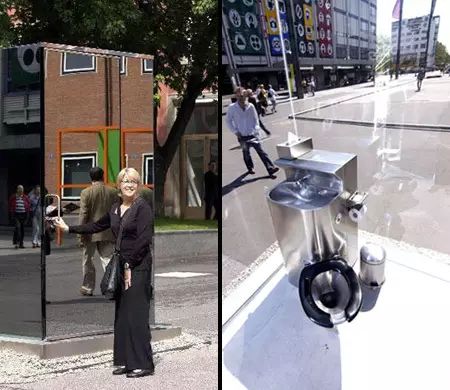 Outside vs Inside
Artist Monica Bonvicini created this minimalist glass cube containing a usable loo to stand opposite the Tate Britain gallery in London.The work, called Don't Miss A Sec, is made out of one-way glass which means you can see out but not in. The public sculpture was exposed at the former Royal Army Medical College in Millbank, and was meant for public use.
A spokeswoman for the project said: "It will arouse curiosity because people can just come and use it, although there is a question of whether people will feel comfortable doing so."

I'm cool with that.
Surely it will bring me a very special "invisible" experience!
02
Shark Urinal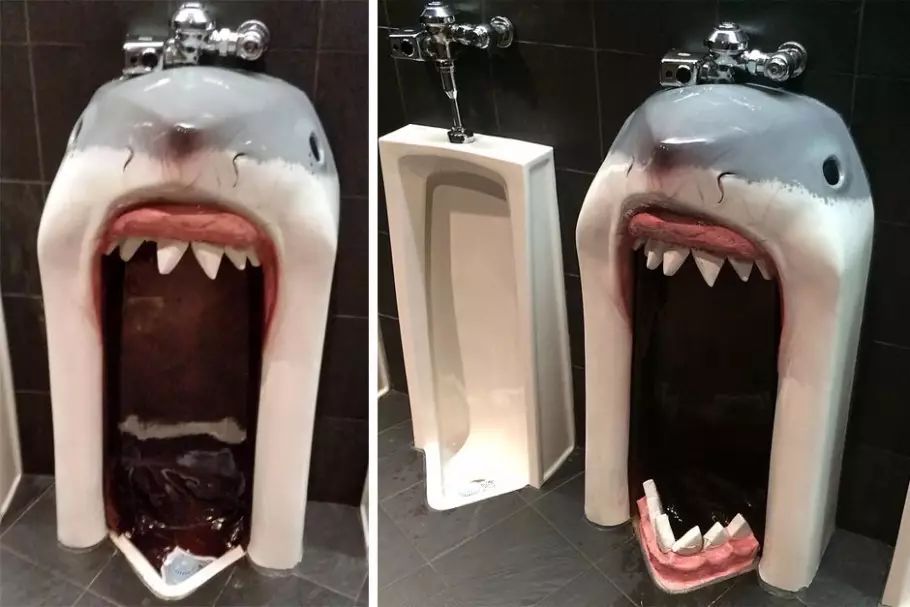 Visitors at Jack Astor's in Toronto relieve (or terrify) themselves at a shark-shaped urinal, which comes equipped with two rows of pointy teeth.

Even though we know they're not real, the choppers on this urinal dredge up disturbing images of sitting in a shark's mouth, like that unfortunate guy in Jaws 4.

There is even a sign that warns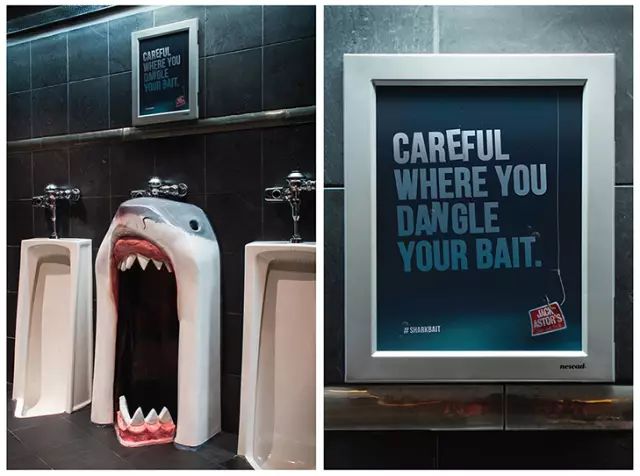 Sound advice there :)

03
Matakana's Sculptured Public Bathrooms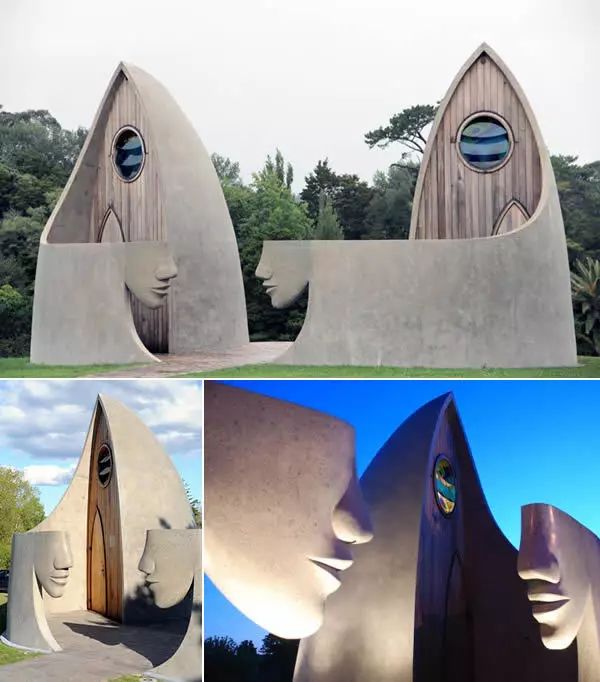 Every town has public toilets but rarely are they the source of so much civic pride as this entry in our list. The sculptured Matakana toilet blocks took seven years to complete.

The city started a competition for the building's design and received 25 entries, 12 of which were from commercial architects and designers. The winner was a Matakana local, Steffan de Haan.

The half-faces at the entrance to the toilets are molded concrete. The rest of the structure is "shotcrete" over wooden molds. The facades of each room are recycled kauri with copper edging and the sculptures cost a total of $400,000.
04
Aquarium Bathroom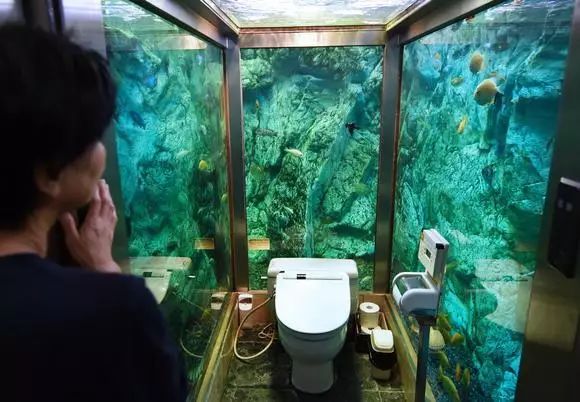 Like many beach-side bathrooms, the Mumin Papa Café in Akashi, Japan, is decorated with deep-sea creatures. But the live three-wall aquarium envelops the stall one-ups standard wallpaper by a large margin. The underwater restroom costs $270,000 to build and is ladies-only, except for the giant sea turtle swimming around.

The surrounding aquarium was designed to mimic the feeling of relieving yourself while swimming in the ocean.

There's no chance for a diver's interference, right?

05
Vertigo Bathroom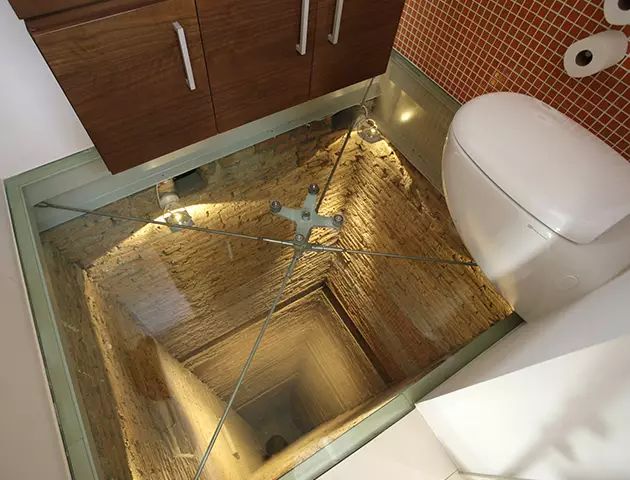 Are you brave enough to use this loo suspended 15 floorsground over a lift shaft?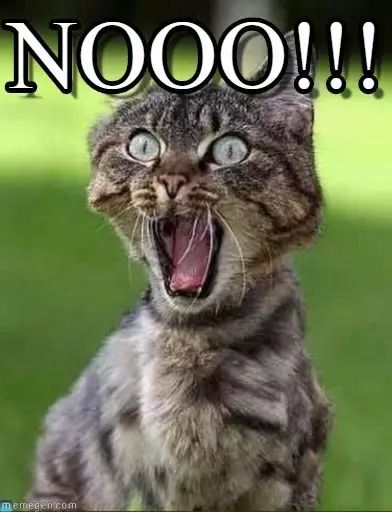 However...
if the toilet is as comfortable & intelligent as the one in JOMOO M5,
there should be no fear at all!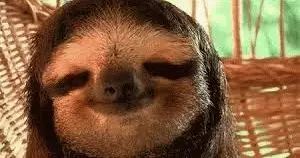 ---
JOMOO M5 Intelligent Bathroom
Made for Dreams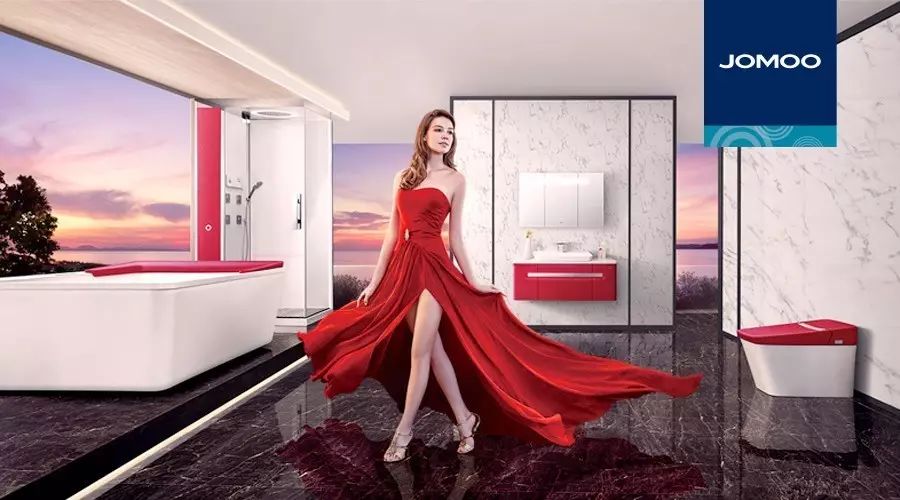 Related News: JOMOO M5 Globally Released, Attracting Worldwide Attention!
Edited from Grace Murano's post on www.oddee.com
Among those public bathrooms & urinals, which one do you think is the coolest? Choose one that suits your inclination!