Love Song of the Fairy performed in public
It seems to be a land of magic as the fairy flies through the sky. Love Song of the Fairy, a large 3D musical drama, was recently shown at Wulong Fairy Mountain Stadium in Chongqing for the first time.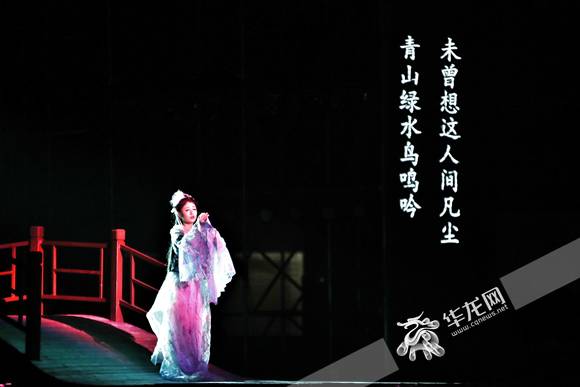 In this performance, the audiences were amazed by the scenes that the fairies danced up and down in the sky.
Love Song of the Fairy was adapted from the local folk legend. It is a large outdoor 3D musical drama with surrounded sound, which is surprising and beautiful.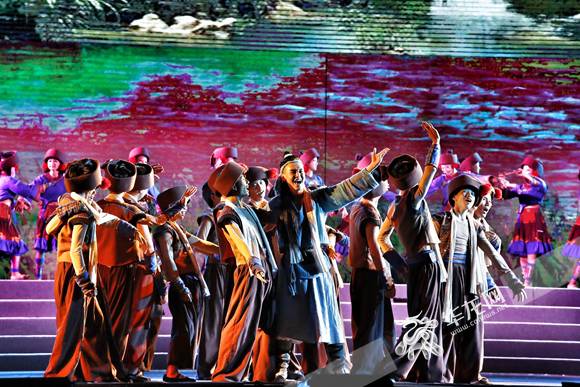 The drama consists of three scenes: the Human Goddess, Matching and Evil Dragon out of the Hole. It also includes Fairy Mountain Prairie, sky hole, Furong Cave and other famous places in Wulong by way of special 3D pictures. Effects that can't be realized on the traditional stage are created through wonderful performances of the actors.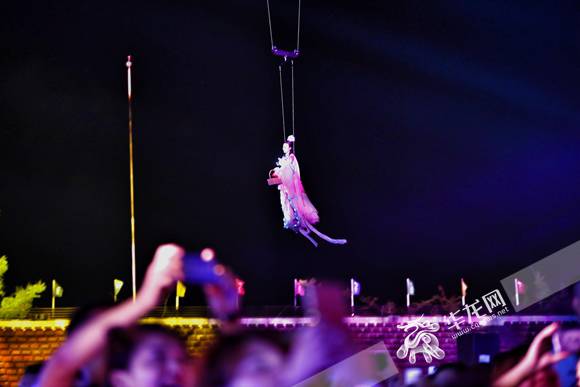 All the fairies fly from the sides of the stage by high wire to show the wonder of fairies going to the earth.


The official of Love Song of the Fairy said that it is performed once a day, and then the number of shows will be determined according to the market demand. Also, special offers will be offered for audiences randomly.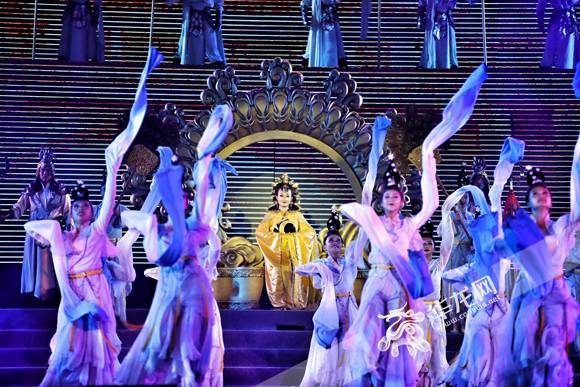 It is said that Love Song of Fairy is the only large 3D musical drama with surround sound, which contains many sounds, such as wind, rain, thunder and others. The audiences can even visualize the sound as if they were on the scene.

HelloChongqing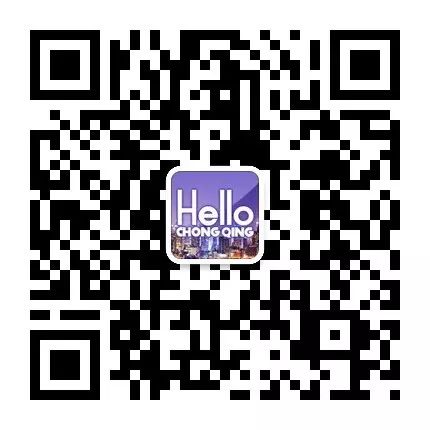 Everything you must know about Chongqing and China