Chinese Student Fakes Kidnapping to See if Dad Really Loves Him
Tap "ChinaWire" !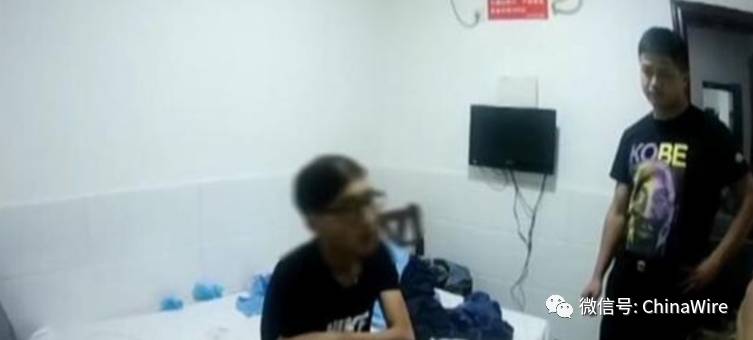 source: studyinternational.com

In an apparent bid to test his father's love, a student from Shaanxi province in China allegedly staged his own kidnapping, leading to his arrest by police recently.
According to the South China Morning Post (via kankanews.com), relatives of the college freshman surnamed Zhu began receiving messages via WeChat on July 13 saying he has been kidnapped.
In the series of messages, the "kidnappers" sent videos and images, which among others, showed the 18-year-old bound and gagged as water is poured over his head.
The student's family also received demands for ransom, amounting to some CNY100,000 (US$14,868), within an hour to save his life.
"Only 27 minutes left. Your son's organs are worth more than 100,000 yuan. We just want money," read one of the messages.
"Don't force us. We have limited patience. There are others wanting your son's life."
Prior to the plot, the student moved to Taizhou city in Zhejiang Province to find a job during the summer holiday. It was later discovered he ran out of money during his travels.
After receiving a report from the family, police in Taizhou traced Zhu to a hotel and found he had personally checked in six days before the so-called kidnapping.
The officers did not find the student in the room when they went in and suspected the "kidnappers" had taken him to another location.
However, later in the evening, Zhu returned to the hotel unscathed. After being pressed for answers, Zhu told police the "kidnapping" was a joke.
He also told police he felt "unloved" by the father and staged the kidnapping with the help of two others to see whether his father really loved him.
Shortly after finding Zhu was safe, the family who drove to Taizhou immediately left for Yan'an where his grandmother was admitted into a hospital after learning of the "kidnapping".
Zhu reportedly said he would apologise to the family.
Police also said the two others who allegedly corroborated with him on the kidnapping were arrested on blackmail and extortion charges.
Check out www.echinawire.com for more content!
---
Subscribe by scanning below QR codes to get started.


A convenient way for foreigners and Chinese to buy real foreign imported products while living in China. Stay with ShopWire as we expand our products range. You can use either WeChat wallet or PayPal to purchase our products!
---

ChinaWire is the largest English WeChat Official account in China with over 150k subscribers. We post articles related to china and around the world as well as a survival mandarin section to help foreigners improve their Chinese skills.
---

WorldWire is a diversified account which mainly publishes breaking world news, entertainment, lifestyle, culinary and sports news from around the world.
---

Shop在線 is the Chinese version of ShopWire mainly for Chinese Customers. You can also use it if you are a foreigner with great chinese skills or introduce it to your Chinese friends. We guarantee only real imported products are sold on our shop.