Beijingers Push Train to Rescue Man Stuck in the Gap (Video)
Tap "ChinaWire" !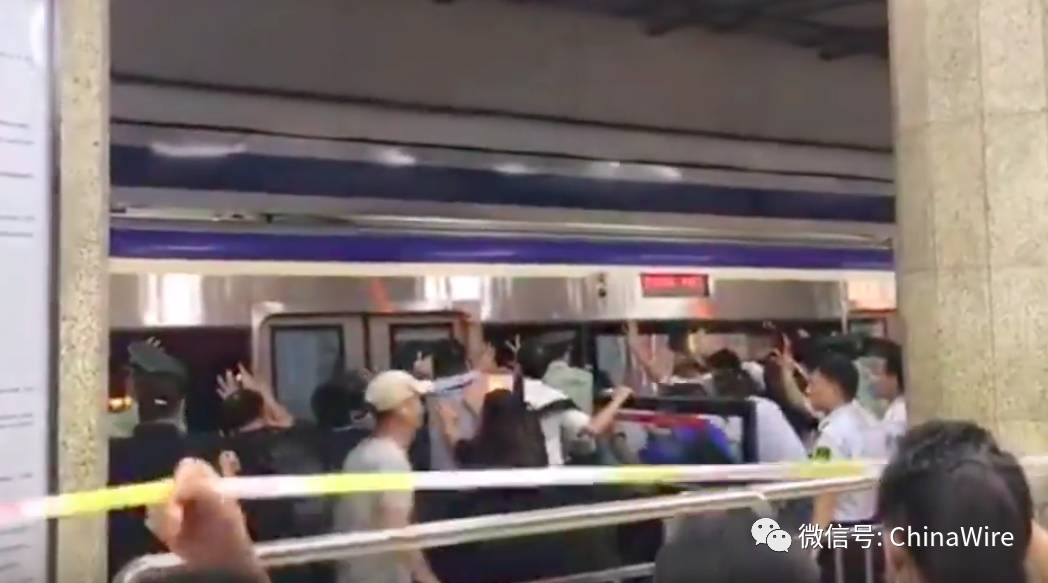 source: ndtv.com

Just a couple of months after bystanders in China flipped a car over to free a man trapped under it, another incident of people coming together to help somebody in a sticky situation has come to light.
At Beijing's Dongzhimen station yesterday, commuters literally pushed a train to help a man stuck between the train and the platform. The incident took place last evening after the staff members' initial attempts to free the man failed, according to Channel News Asia.

A video shows the commuters pushing the train to free the trapped passengers, and breaking into applause when they succeed. Watch it below:
Beijing Subway says that the unidentified man was on the railway tracks at around 8 pm, causing the driver to hit the emergency brakes. The man, however, still managed to get a leg stuck between the train and the platform as it rolled in, reports Channel News Asia.

The video has been viewed over 11 million times on China's social media sites.
Check out www.echinawire.com for more content!
---
Subscribe by scanning below QR codes to get started.


A convenient way for foreigners and Chinese to buy real foreign imported products while living in China. Stay with ShopWire as we expand our products range. You can use either WeChat wallet or PayPal to purchase our products!
---

ChinaWire is the largest English WeChat Official account in China with over 150k subscribers. We post articles related to china and around the world as well as a survival mandarin section to help foreigners improve their Chinese skills.
---

WorldWire is a diversified account which mainly publishes breaking world news, entertainment, lifestyle, culinary and sports news from around the world.
---

Shop在線 is the Chinese version of ShopWire mainly for Chinese Customers. You can also use it if you are a foreigner with great chinese skills or introduce it to your Chinese friends. We guarantee only real imported products are sold on our shop.