Special Paint by BASF Succeeds at the Automotive Brand Contest
Distinguished at the IAA: Special Effect Paint by BASF Succeeds at the Automotive Brand Contest
When carmakers present their latest models, particular value is placed on perfect gloss and a gleaming shine. Paint is an important consideration in automotive design – it emphasizes a car's character and accentuates its distinctive outline. The color designers adjust the color palette according to the respective model range or develop individual color concepts.
Effects play a special role when it comes to automotive coating. Not only do they broaden the color spectrum, they also provide the entire surface of the vehicle with an exclusive look. This was also recognized by the jury of experts at the Automotive Brand Contest, which was held for the fifth time by the German Design Council and has established itself as an important platform for consistency and uniform presentation of the automotive brands. The effect paint "XSpark®" by BASF's Coatings division is the only automotive coating which succeeded at the Automotive Brand Contest and was honored with an award at the IAA 2015 in Frankfurt am Main/Germany. The competition reflects trends and developments in automotive design, where emotional design and consistent brand management are important factors of success.
The designers at BASF Coatings work closely with the lab to develop new formulations continually, thus challenging the viewing habits of the observer. This is how XSpark® was developed, a special effect for automotive OEM coatings which only unfolds its effect in direct sunlight. Tiny glass particles in the finish reflect the light with almost no scatter, in this way creating a distinctive sparkle. The uniform light refraction of the surface creates a visual effect of depth on the entire surface of the vehicle.
"The exterior is the most important aspect of automotive design. It underlines the brand presence and triggers a sense of dynamism in the observer through its design. We support this requirement of the car manufacturers systematically and provide individual solutions through our colors and effects. Thus we are all the more proud of the award, which honors the visual innovation of our paint effect," said Mark Gutjahr, head of Design Europe at BASF Coatings.
Following the Red Dot Award 2015 and the Materialica Design + Technology Silver Award 2014, the award at the Automotive Brand Contest is already the third prize won by XSpark® and its designers.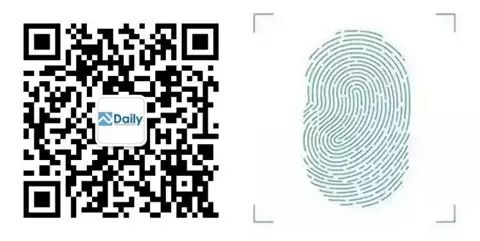 長按指紋 識別圖中二維碼 可以獲取更多PUdaily 獨家行業信息
Press fingerprint :Access to PUdaily Exclusive News