Bookworm Comedy Night: DC Benny
Sunday, October 18th at 8.00pm - 150RMB (in advance), 180RMB (at thedoor), 100RMB (Students)
In the hard-hitting New York comedy world, D.C. Benny is a heavyweight contender. His unorthodox style of comedic story-telling, seasoned with original characters, has earned him a rabid fan base of all shapes, sizes, shades and ages over the last 26 years.

Many of his fans know him from his dramatic film and tv roles. He has been seen on multiple Law and Orders, had a long run on the soap As The World Turns, and has been in many feature films such as Freedomland with Samuel Jackson and John Singleton's Illegal Tender.
He has also been in numerous national commercials for Verizon, Dell, Volkswagon, Wendy's, and was the main character in the Budweiser "How You Doin'?" Superbowl spots.
His Comedy Central half hour is one of the highest rated in the networks history, and he was a top 8 finalist in season 8 of Last Comic Standing.
He will be in Beijing for one night only. Don't miss this!
To check out his video please press READ MORE
To buy tickets online please scan the QR code
You can also buy tickets in person at The Bookworm, or reserve by emailing order@beijingbookworm.com or calling (10)6503 2050.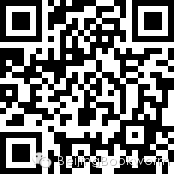 Turner Sparks, who is a regular headliner at Shanghai'sKung Fu Komedy Club will host, with an opening act by David Fertitta, who has headlined multiply shows for Comedy Club China at various venues all over the city.