China: U.S. has repatriated 'most wanted' fugitive Yang Jinjun
source: cnn.com

The United States has repatriated a Chinese businessman on a list of the country's most wanted fugitives.
Yang Jinjun, who is suspected of corruption and bribery, had been in the United States since 2001, according to a Friday statement from China's Central Commission for Discipline Inspection.
The repatriation comes days before President Xi Jinping embarks on a visit to the United States and suggests that Washington is willing to help Beijing in its corruption crackdown.
Since coming to power, President Xi has netted hordes of government officials and company executives suspected of corruption. Some critics say it's merely politics and that Xi is removing his opponents, but the crackdown has continued to widen.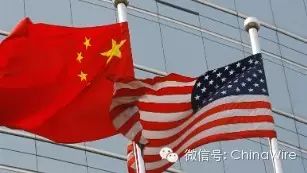 Why are the United States and China frenemies? 02:25
In April, China published a list of 100 most wanted fugitives and has launched campaigns dubbed "Operation Foxhunt" and "Operation Skynet."
The "most wanted" list includes photos and identification numbers of former local government officials, police officers, accountants and more, who are suspected of taking bribes, embezzling funds and laundering money.
Yang's forced return marks the first time that China has succeeded in getting the United States to comply since it published the list.
Twelve others have been repatriated from other countries.
While the U.S. doesn't have an extradition treaty with China, the State Department can still return fugitives to China.
"We must be satisfied that an individual extradited from the United States to another country would receive a fair trial and not be subject to torture or other forms of mistreatment in that country," a department spokeswoman said in March.
According to Interpol, Yang is 57 years old and from Wenzhou, eastern China. It said he is wanted on charges of embezzlement.
China is also keenly seeking the return of another businessman, Ling Wangcheng, reported by The New York Times to be in the U.S. and on the list of targets.
Ling is the brother of Ling Jihua, a former presidential aide who stands accused of accepting bribes, stealing state secrets and keeping mistresses.