You can type the six-digit date September 20th 2015 "092015" to get an auto response vocal recording, pinyin and translation for today's expression.


Today's expression is 票販子 - scalper, not a person who literally takes the scalps of their vanquished foes but a person who resells shares or tickets at a large or quick profit.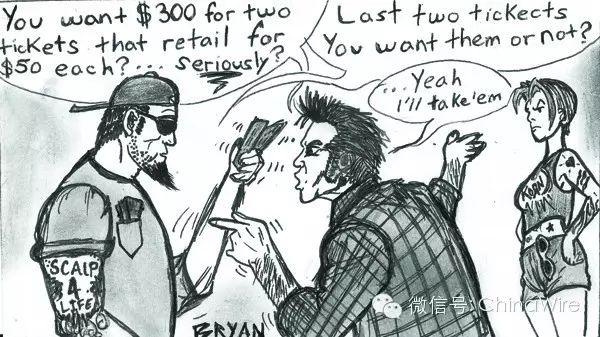 Rise of the Mooncake Scalper

With Mid-Autumn Festival fast approaching, get your Mooncakes, no matter the cost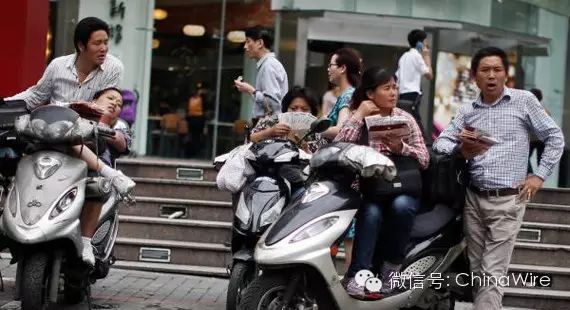 Worried you might miss the game? The concert? Seek out the local scalpers. Worried you might miss your yearly mooncake munch-a-thon? The same applies, if you live in Shanghai that is, where mooncake scalpers form a 20 meter line along the central shopping thoroughfare, Nanjing Road—all trying to cash in on the run up to this year's Mid-Autumn festival, when mooncake eating is big business.

Some trade in mooncake vouchers passed up by ungrateful corporations and their workers, others stock the pastries in the flesh, carrying piles of them around in rucksacks. According to the Shanghai Daily, there are websites specializing in mass Mooncake, and Mooncake voucher buying, which allow the scalpers to avoid street harassment from police.

Second hand their fair may be, second class it most certainly is not. One scalper even has a Mooncake gift-set worth 688 yuan; and standard-fillings (lotus seed or red bean paste) are not the only ones on offer: some have edgier alternatives, including ''ice-cream.''

However, owing to corruption crackdowns—initiated last year by Xi Jin Ping—and the corresponding cut in state employee benefits, the mooncake business is looking somewhat lifeless, even for the scalpers: it ''still isn't good this year,'' one tells Sohu news, ''but it is better than last year. Last year, I made a loss''

While official media has announced that state companies can still give mooncakes, some remain on edge, fearing that to do so may raise eyebrows in the current climate. Many are waiting in the wings to see how other companies respond. Prior to the crackdown, expensive, lavish mooncakes became a symbol of corruption, so much so that state media have sought to clarify the situation: ''Some time ago the CCP issued a determining criteria: distinguish between normal mooncakes and more extravagant products'' (does this apply to ice-cream variations?)

The scalpers are rarely well received by local businesses, ''hovering like vultures''—as the Shanghai Daily comments, somewhat unkindly. To us, the scalpers aren't birdlike in the slightest. However, the comparison—together with this talk of political and corporate rot—does bring to mind a another more unwholesome issue: The ''Zombie Meat'' debacle, when this summer, 40 year old meat was smuggled into China. Since it's also sort of second hand, here's hoping that the scalper fare contains no zombified ingredients. For now, though, they aren't not it seems breaking any laws and we therefore think they and their products should be left to rest in peace.
source: worldofchinese