Online Car Booking: Didi Kuaidi vs Uber Technologies in China
By Muhammad Saad
O2O has become a routine word than a professional jargon. The term O2O refers to online to offline business deal model. In these deals, the user or the consumer can buy or book the services and products online. The delivery, refusal, return, complain or reimbursement is done offline on different franchisees of the respective company. For example, Bricks and Mortar outlets. Such a business model is now deeply embedded in China and almost every Chinese citizen is aware of it. From manicure services to pizza can be ordered through this model of business. It has drastically modified the consumer behavior and market rules and trends are now totally changed as compared to the ones that existed before a decade.

This O2O model has also entered in the field of transport. China is the most populous country of the world. In Beijing more than 20 million people are registered. And more interestingly, every fourth of the Beijing resident is a car owner. This is because of the fast, individual and competitive life style. People want convenience at their door step. Didi Kuaidi (Merge of DiDi dache and KuaiDi dache), a Chinese based company has, since three years, introduced online taxi booking service in 259 different cities of China. It has also launched a mobile application for smart phones having 250 million users in total. Out of these 250 million users, at least 10 million users book a car every day. Didi Kuaidi plans to expand this service to 400 cities soon.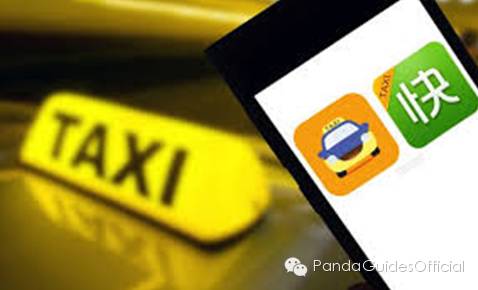 Didi Kuaidi plans to enter into smaller cities but it is faced with an emerging competitor in the market, the Uber Technologies which is operating in 21 cities with a total business of almost 16.2 percent. It is interesting to note here that Didi Kuaidi hold 83 percent of the total online car booking business in China. But, this not means that there is no chance for Uber Technologies which will take the advantage of the fact that Didi Kuaidi has already made the consumers aware of this service. Surely, the future business will go to the one with better services on affordable rates.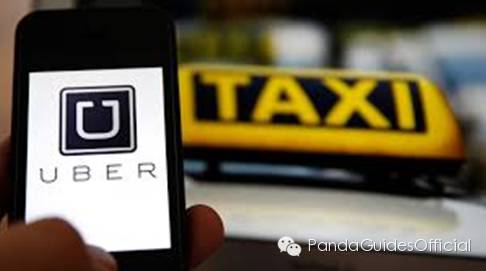 WeChat ID:PandaGuidesChina
Long press or scan the QR CODE below !