Yi Lianhong's Vision for Changsha
By Muhammad Saad
Changsha's top leader, Yi Lianhong told, while talking to the media, that his city will become more prosperous, better and happier during the next fiscal plan that will start from 2016 and end in 2020. He gave the reporters some of the highlights of developments made in the city during the last fiscal plan of 2011-2015.


He told that Changsha has seen remarkable development in the last fiscal term which is soon ending. Telling about the strategic development of the city, he said that his team has accomplished the national demonstration zones, Xiangjiang New Area, Oriented Societies' constructions and some independent innovations. In addition, the Beijing-Guangzhou and Shanghai-Kunming high speed rails' intersection in the city makes it connected to more than nineteen provincial capitals and many municipalities of significance. Briefing on the GDP, Yi Lianhong told that Changsha is ranked as sixth among the provincial capitals when it comes to GDP. This year, its GDP is 860 billion Yuan in total. Fiscal revenue will ascend as high as 11- billion Yuan and total industrial profit value will break the precedents reaching more than a trillion Yuan.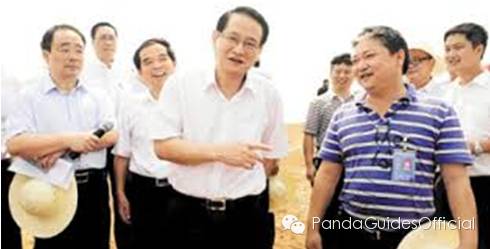 When asked by journalists what would be the keywords for Changsha's development during the last four years, Yi Lianhong replied, "Industrial transformation and innovation." By the end of 2015, the services industry's proportion is expected to rise by 3.5 percent. Moreover, Changsha's industry has now multiple engines of earning like raw materials, engineering machinery, electronic items and information technology and food industry. The total number of market entities in Changsha has exceeded 500,000.
WeChat ID:PandaGuidesChina

Long press or scan the QR CODE below !