[Trends] Will Polymer prices continue to go up?
PE: Tight PE supplies due to cracker maintenance turnarounds has led to slight increases in prices again this month. This is expected to continue till end May when the turnaround season comes to a halt. Demand remains weak as the global economy grows slowly. Chinese polymer imports dropped heavily in Jan-Feb 2015 compared to a year earlier. Oil prices could hit $40 if there is a deal on the Iran's Nuclear program.
PE April Market Update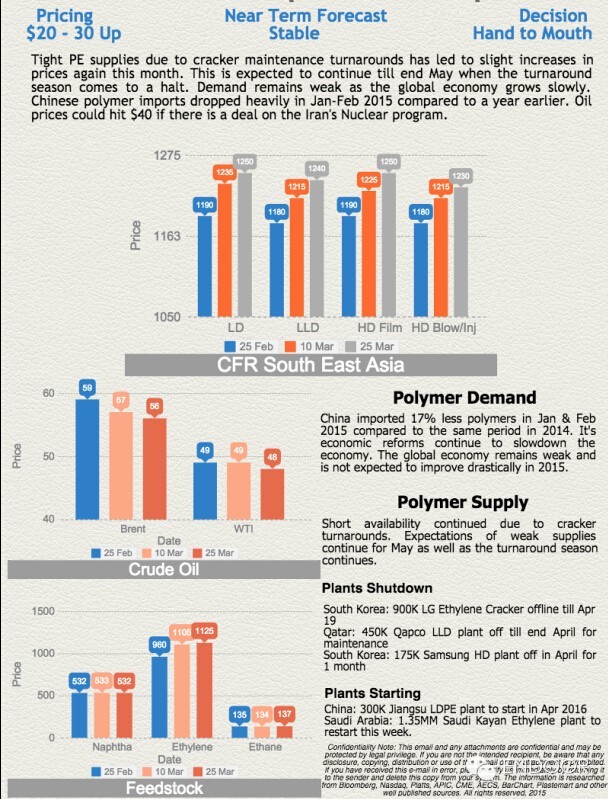 PP: Plant shutdowns continue but propylene has taken a rebound and headed downwards recently. One reason is due to increasing PP supply from new Chinese plants. As the maintenance season continues, we expect PP prices to become stable and perhaps reduce over the coming months if Chinese PP supply continues to grow. A US-Iran nuclear deal could send oil prices below $40 which will help PP prices to further reduce.
PP April Market Update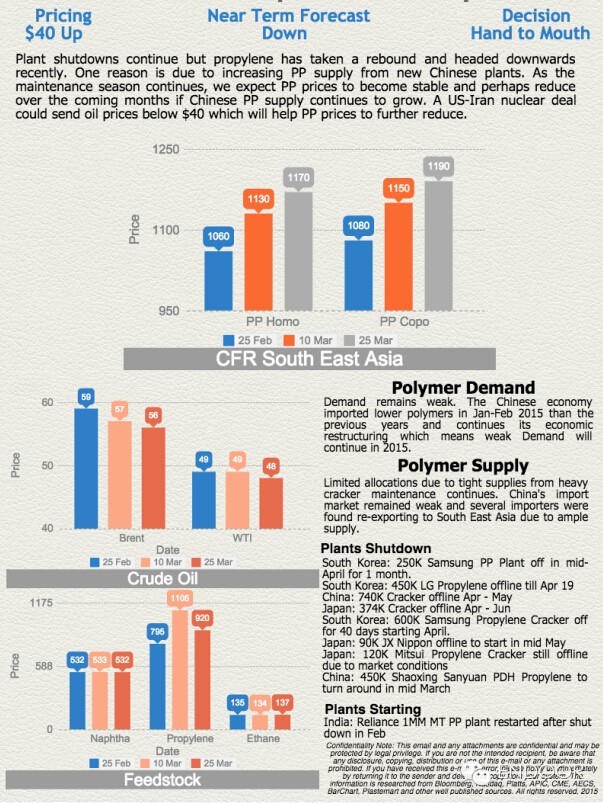 PVC: As the monsoon season approaches in India, demand for PVC has slowed down. There is hesitancy from buyers as they watch the downstream demand - depending on when the monsoon season will start. In the rest of Asia, demand is improving as spring begins and construction activity increases. Feedstock prices have been rising slowly over the last few months leading to a possibility of increase in prices. Watch out for a potential US-Iran deal which will send oil prices lower.
PVC April Market Update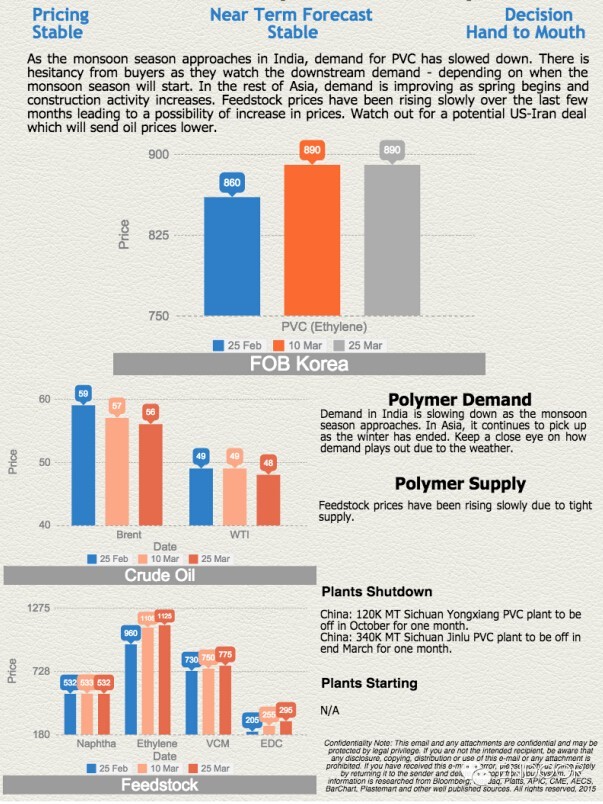 PET: High supply of PET despite the approaching of the high demand season has kept PET prices low. Despite increases in Ethylene prices, MEG & PTA remained relatively stable while PX declined heavily. We expect PET prices to remain stable in Asia. In Europe, increasing Ethylene prices have caused PET prices to increase. If a US-Iran deal goes through by early next week, oil prices could fall and with them, PET prices would decline further.
PET April Market Update