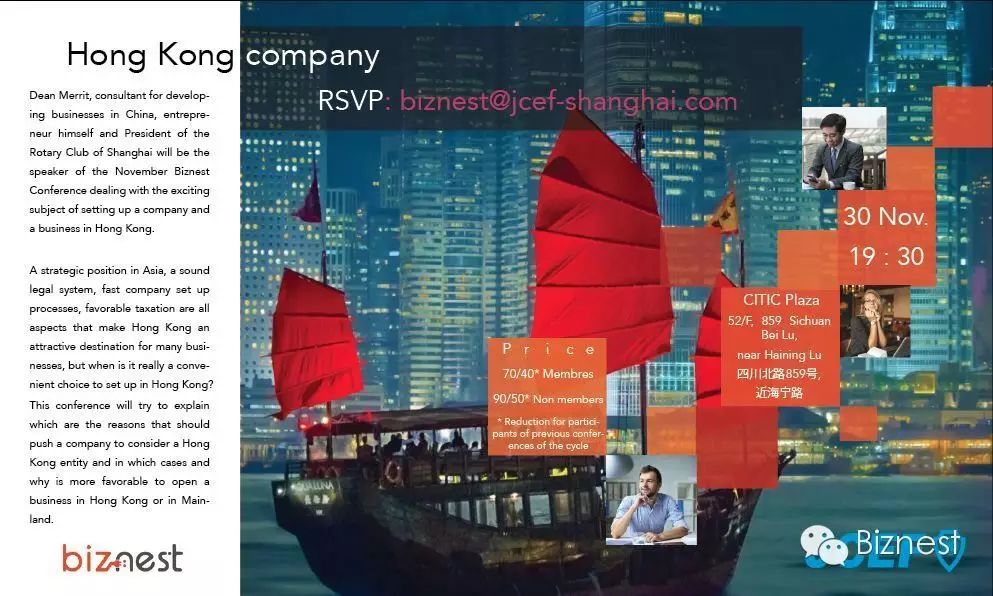 Deam Merrit, consultant for developing business in China. entreperneur himself and Presient of Rotary Club of Shanghai will be the speaker of the November Biznest Conference dealing with the exciting subject of setting up a company and business in Hong Kong.
Price

70/40 RMB member

90/50 RMB non-member
Reduction for participants of previous conferences of the cycle.
Date & Venue
November 30, 19:30
CITIC Plaza 52F, 859 Si Chuan Bei Lu
四川北路859號,靠近海寧路
For more information, please contact
biznest@jcef-shanghai.com