Why does food taste different on planes?
|

2015-04-16
Author:BBCNN

|

|
When your taste buds are waythe clouds, your normal sense of taste goes right out of the aeroplane's window. Katia Moskvitch investigates why this happens, and how airlines are trying to find ways to get our appetites back on track.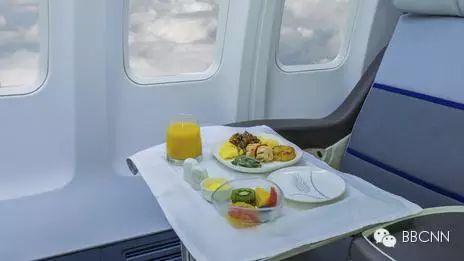 If you think the food airline companies serve up is bland or unappetising, it's not necessarily their fault. Essentially, you leave your normal sense of taste behind at the airport departure gate. Get on board a plane and cruise to a level of thousands of feet, and the flavour of everything from a pasta dish to a mouthful of wine becomes manipulated in a whole host of ways that we are only beginning to understand.
Taste buds and sense of smell are the first things to go at 30,000 feet, says Russ Brown, director of In-flight Dining & Retail at American Airlines. "Flavour is a combination of both, and our perception of saltiness and sweetness drop when inside a pressurised cabin."
Everything that makes up the in-flight experience, it turns out, affects how your food tastes. "Food and drink really do taste different in the air compared to on the ground," says Charles Spence, professor of experimental psychology at Oxford University. "There are several reasons for this: lack of humidity, lower air pressure, and the background noise."