Sadara TDI to Have Impact on Chinese Market
news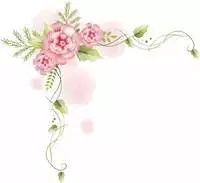 PUdaily, Shanghai-Sadara registers a hot spot. MDI facility has been put into production and its products have been supplied to European market; PO facility has been put into production; polyether polyols equipment is to be started, which is believed to shock the Chinese market. As waiting for the start of TDI, PUdaily analyzes its impact on the domestic market.
Sadara 200 kt/year TDI equipment, to be started after September, adopts an integrated production technology. As such, no until next year can we see its influence over market. It is known that a total of 60% of its products will be sold in the Middle East, Africa and Europe, and the others Asia-Pacific.
In Asia-Pacific region the Chinese market will be given the top priority, and China south China market. The strategy can be ascribed to two reasons. First, a multiple foam plants are gathered in south China market, accounting for 23.5% of market share, or a consumption of 150 kt. Adding to the fact that there is only one TDI manufacturer in the region, it is more accessible for Sadara to enter. The other reason is the geographic advantage. South China, abutting to marine, sees lower costs of transportation from Saudi Arabia. Sadara TDI supply to China is limited, though. Considering its MDI and polyether polyols supply, it would be a merit to build supporting warehouse base in the region.
China, acting the distribution hub for Sadara in Asia-Pacific market, may enjoy 80 kt/year of Sadara TDI, or 6.67 kt/month supply, acccording to market news. Notwithstanding part of these will be transferred to SE Asia and south Asia market, most will remain consumed in China. Given that south China is expected to 150 kt/year only, Sadara is likely to deliver some to southwest China plus middle China, etc.
As for sales channel, Dow, the largest polyether polyols producer, enjoys a superior sales net, and its TDI sales depend on such net as well. Thus, its frequent customers of polyether polyols will be prioritized. Besides, there is also possiblity that new distributors are likely to be developed.
On the whole, Sadara may supply the same amount as capacity of Yantai Juli to its distribution hub in China, so that a certain impact is doomed to be laid. As for large TDI suppliers, they will also suffer competition in the global market like Middle East and Africa, so sales pressure is assumed to be heavier.