China issues travel alert to its nationals in India
Press "PandaGuidesOfficial"!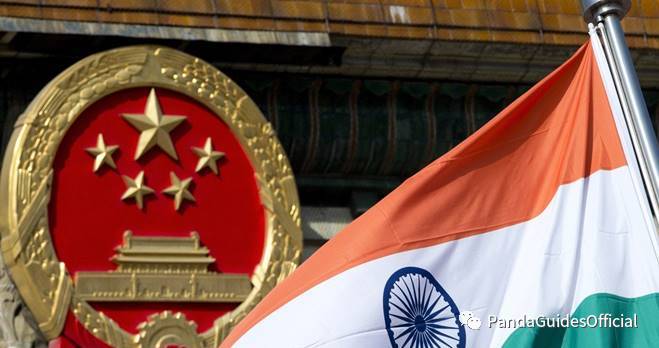 Amidst the ongoing tension between India and China in Sikkim, the Chinese Embassy issued a notice to its nationals in India asking them to take care of their safety, reported People's Daily, China on Saturday afternoon. The news broke just two days after China had revealed that it was considering options on issuing a travel alert for citizens visiting India. As per the new statement released by the Chinese Embassy, Chinese nationals in India have been asked to pay close attention to personal safety as well as local security situation.
On Wednesday, even though China had said that it was considering options on issuing a travel alert, it added that such an announcement will depend on the security situation. "The Chinese government attaches great importance to safety and lawful rights and interests of overseas Chinese citizens in accordance with the security condition of the relevant countries," Foreign Ministry spokesman Geng Shuang was quoted saying by news agency PTI. "We will decide whether or not to issue a travel alert," he added.
Earlier this week, Chinese companies who are operating in India were asked to be on alert by a Chinese newspaper. The state daily had asked these companies to take steps in order to avoid being hit by the anti-China sentiment, reported The Indian Express. Following the June 6 standoff in which the Chinese People's Liberation Army (PLA) destroyed Indian Army bunkers, many in Chinese media have blamed India for the ongoing border tension and have even gone on to 'remind' India about the 1962 war.
The tension between India and China has been on a boil and Chinese media has issued multiple warnings to India. Two newspapers in China, Global Times and China Daily, warned India of consequences if it 'incites' China. While China's nationalistic tabloid Global Times said India should be taught a "bitter lesson", China Daily said India should look in the mirror.
Source: http://www.financialexpress.com
Editor's Picks
25 most difficult languages to learn in the world


Top 10 countries with the most beautiful girls in the world


Fake US embassy shut down after 10 years


Japan's porn industry is in crisis

Seven websites to learn Chinese for free


Premarital sex in China: new survey paints surprising picture


Fake alcohol in China and how to avoid it


China to be hit with coldest winter in 4 years


Those with work visas can skip the line at immigration


7 of the best websites to watch Chinese and foreign movies

Love is in the little things


15 sentences that will change your life
☞ Below is a paid advertisement
We are an English teacher supplier who sends native experienced English teachers to Chinese homes for private tutoring.

Please note that we recruit the teachers from the following countries ONLY: USA, UK, Canada, Australia, New Zealand, Ireland and South Africa.
If you are a native teacher now based in any city in China, please don't hesitate to add WeChat: 12753351 for inquiry.