Wild Video Shows Cars Swallowed by Landslide in Guangxi
Tap "ChinaWire" !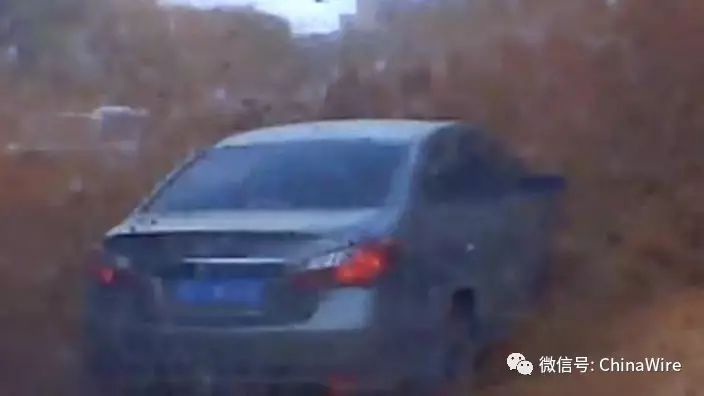 source: sbs.com.au

Dashcam footage has captured the horrifying moment a landslide suddenly struck a busy road in south China's Guangxi Zhuang Autonomous Region, leaving eight vehicles buried in mud.
The accident, likely to have been triggered by continuous rainfall, took place at around 4pm on Wednesday in the Sanjiang Dong Autonomous County.
The heart-stopping moment was captured by a car's dashcam and showed several vehicles, including a truck, being violently swept away by the force of the mudflow.
"Our vehicles were moving one by one. And then suddenly I saw the mud falling and collapsing, I was scared to death. Before I knew it, the mud hit me head on and my car was turned over," recalled Xu, a driver caught in the disaster.
Eight vehicles were caught up in the landslide, with 16 drivers and passengers affected. One was left trapped inside his car but the rest managed to escape through the windows of their vehicles.
Firefighters were sent to the scene and rescued the trapped man immediately. He sustained injuries to his legs and back, and was swiftly sent to hospital. Another two people suffered minor injuries in the incident.
Rain-triggered floods have swollen rivers and left more than 80,000 people affected in south China's Guangxi Zhuang Autonomous Region.
Check out www.echinawire.com for more content!
---
Subscribe by scanning below QR codes to get started.


A convenient way for foreigners and Chinese to buy real foreign imported products while living in China. Stay with ShopWire as we expand our products range. You can use either WeChat wallet or PayPal to purchase our products!
---

ChinaWire is the largest English WeChat Official account in China with over 150k subscribers. We post articles related to china and around the world as well as a survival mandarin section to help foreigners improve their Chinese skills.
---

WorldWire is a diversified account which mainly publishes breaking world news, entertainment, lifestyle, culinary and sports news from around the world.
---

Shop在線 is the Chinese version of ShopWire mainly for Chinese Customers. You can also use it if you are a foreigner with great chinese skills or introduce it to your Chinese friends. We guarantee only real imported products are sold on our shop.