Chengdu Residents Play Mahjong in a River to Avoid the Heat
Tap "ChinaWire" !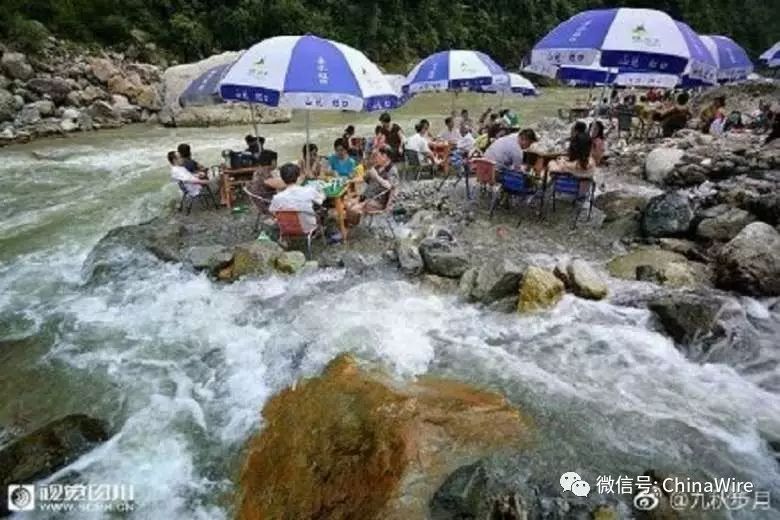 soruce: straitstimes.com

To cope with a heatwave currently sweeping through parts of China, some people in Chengdu city have been playing mahjong in a river.
Photos of the people in the city, in China's south-western Sichuan province, have been posted online by Chinese media outlets and on social media, prompting amusement from netizens.
Photos show them sitting on chairs at tables, with umbrellas providing shade.
Some of them are ankle-deep in water flowing from a river as they mull over mahjong tiles.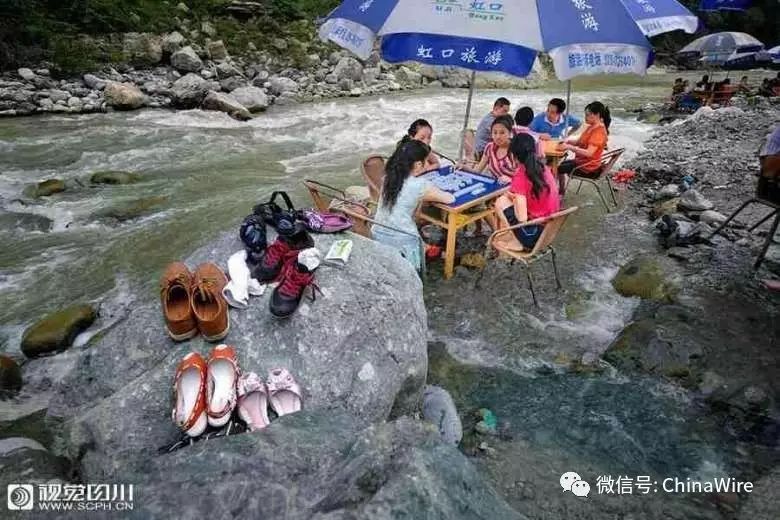 Temperatures in Chengdu started soaring last week, Chinanews.com reported on Friday (July 14).
Chinese news site ifeng.com said rain was scarce in recent weeks.
The Straits Times reported earlier this week that as many as 21 provinces and regions in China are baking from a heatwave that has seen ground temperatures of up to 50 deg C.
Maximum temperatures in 31 counties and cities in Xinjiang, Ningxia, Gansu, Shaanxi and Sichuan have hit record highs.
Online, some netizens were amused at the photos.
Alan Tan wrote on Facebook that the people were "very clever".
However, others, like Facebook user Nelson Ting, found it unhygienic.
"Don't pollute the water," he wrote, to which another user said: "It's my first time hearing that playing mahjong can pollute the environment."
Sarah Chen wrote: "Haha there's nothing much that can stop Sichuan people from playing mahjong."
Check out www.echinawire.com for more content!
---
Subscribe by scanning below QR codes to get started.


A convenient way for foreigners and Chinese to buy real foreign imported products while living in China. Stay with ShopWire as we expand our products range. You can use either WeChat wallet or PayPal to purchase our products!
---

ChinaWire is the largest English WeChat Official account in China with over 150k subscribers. We post articles related to china and around the world as well as a survival mandarin section to help foreigners improve their Chinese skills.
---

WorldWire is a diversified account which mainly publishes breaking world news, entertainment, lifestyle, culinary and sports news from around the world.
---

Shop在線 is the Chinese version of ShopWire mainly for Chinese Customers. You can also use it if you are a foreigner with great chinese skills or introduce it to your Chinese friends. We guarantee only real imported products are sold on our shop.