Elon Musk Makes Bold Prediction About China's Energy Future
Tap "ChinaWire" !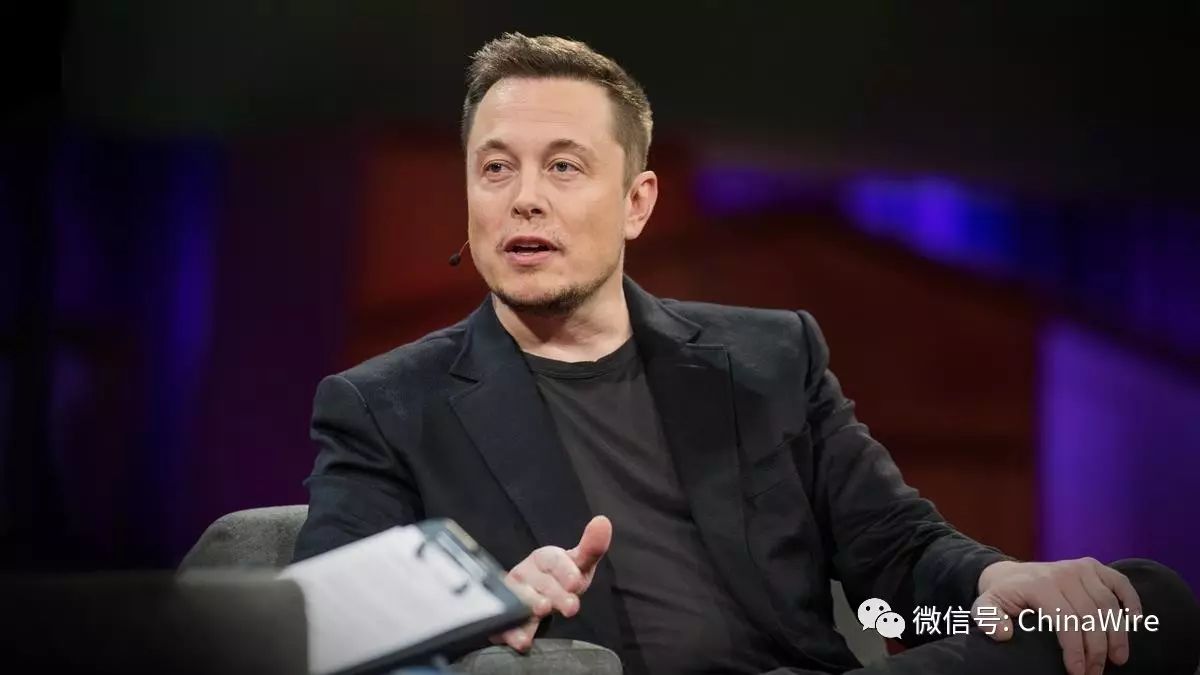 source: futurism.com

On Thursday Elon Musk pushed back on some of President Donald Trump's claims in the wake of the U.S.'s withdrawal from the Paris Climate Agreement. Musk placed the new American stance in the context of the ongoing Chinese commitment to producing clean power in a tweet.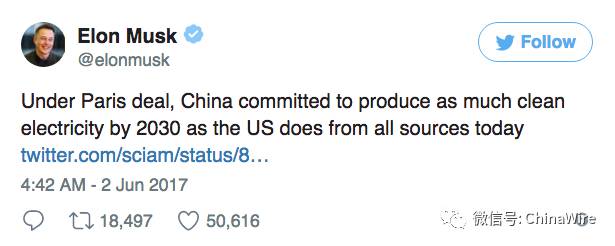 Musk is referring to a set of data on China's current and predicted performance under the accord, which it has pledged to uphold. This information contradicts some of President Trump's claims that the Paris agreement gives China a free pass to use fossil fuels.
In fact, China has already been outpacing the U.S. in reducing its greenhouse gasemissions. According to The Washington Post, "[E]xperts now predict that China's carbon emissions will peak, and then begin to decline, significantly earlier than the country's 2030 target, and the country is investing more in renewable energy than any other nation in the world, pledging a further $360 billion by 2020."
The U.S. withdrawal will make it harder for the rest of the world to reach the Paris goals, not only because the U.S. produces about 15 percent of the world's carbon emissions, but also because the nation has been an important source of energy technology and financing for developing countries. The dropping of the agreement will also likely have international diplomatic fallout, as nearly all other nations have agreed to the accord.
"No one should be left behind, but the EU and China have decided to move forward," EU climate commissioner Miguel Arias Cañete told the BCC.
Check out www.echinawire.com for more content!
---
Subscribe by scanning below QR codes to get started.


A convenient way for foreigners and Chinese to buy real foreign imported products while living in China. Stay with ShopWire as we expand our products range. You can use either WeChat wallet or PayPal to purchase our products!
---

ChinaWire is the largest English WeChat Official account in China with over 150k subscribers. We post articles related to china and around the world as well as a survival mandarin section to help foreigners improve their Chinese skills.
---

WorldWire is a diversified account which mainly publishes breaking world news, entertainment, lifestyle, culinary and sports news from around the world.
---

Shop在線 is the Chinese version of ShopWire mainly for Chinese Customers. You can also use it if you are a foreigner with great chinese skills or introduce it to your Chinese friends. We guarantee only real imported products are sold on our shop.