Exclusive SSBA members discount: Search Inside Yourself Workshop
|

2017-07-20
Author:SSBA

|

|

Discount for Existing SSBA Members!

Born at Google: Search Inside Yourself Workshop - in Mandarin for the First Time in China
源自谷歌,"探索內在的自己"領導力課程中文版首次登陸中國!
SSBA is pleased to present the following offer for all existing SSBA members!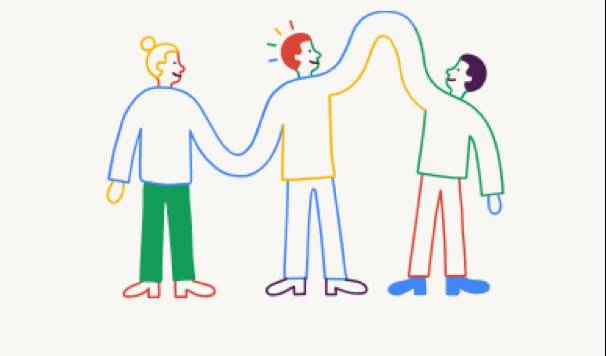 Are you a business leader wanting to improve your influence and effectiveness?
Are you a professional trying to deal with multiple stressors and still be a high performer?
Do you want to cultivate a sense of happiness that extends into your work?
We would like to invite you to join us in this leadership program, Search Inside Yourself (SIY)!

無論您是希望提升影響力和效率的商界領導、承受多重壓力依然成績斐然的職場人士,或是希望從工作中獲得福祉感的普通人,我們誠摯地邀請您參與源自谷歌的"探索內在的自己"(簡稱SIY)課程。

Born at Google in 2007, with unprecedented popularity among Google employees, this leadership program backed by world experts in neuroscience, mindfulness and emotional intelligence, Search Inside Yourself has already changed thousands of lives in over 100 cities around the world.
SIY於2007年在Google谷歌創立,是Google谷歌最受歡迎的課程。課程將教授多種方法提升專註力、自我覺察力以及韌性,幫助人們為自己和他人創造一個更加美好的世界。課程由神經科學、正念、情商領域的世界級專家學術支持,已經成功地在全球100多個城市舉辦,改變了成千上萬人的生活。

Search Inside Yourself Workshop in Mandarin for the First Time in China
SIY 課程中文版首次登陸中國
SIY program in English was conducted in China for the first time in December 2016 in Shanghai. There were 80 attendees from companies and associations such as PwC, YUM!, Dow, American Chamber of Commerce Shanghai, Shanghai American School, China Business News Daily, Jiemian Media and Didi Chuxing.
SIY英文課程於2016年12月在上海成功舉辦,共80名學員參與,其中部分學員來自普華永道會計師事務所、百勝餐飲集團、陶氏化學、上海美國商會、上海美國學校、第一財經、滴滴出行、界面等知名企業、教育機構及媒體。

Given the stellar response from the attendees of SIY December 2016 program, Octave is bringing another SIY to Shanghai on Thursday August 3 and Friday August 4. This time, SIY will be taught in Chinese by two SIY trainers.

2016年的課程非常受歡迎,此次 SIY 中文課程將由兩位資深SIY認證培訓師於8月3號及4號在上海舉辦,課程為期兩天,將幫助你發展領導力和情商,提升專註力,管理壓力,發掘創造力,提升韌性。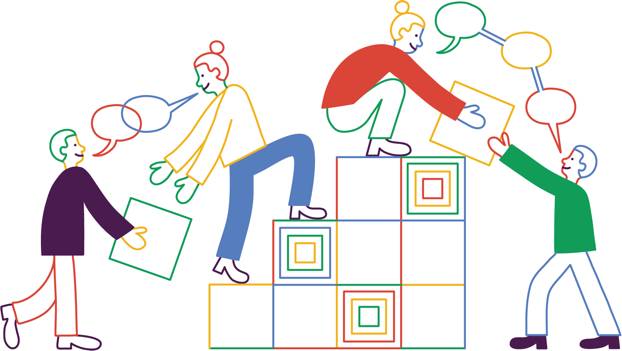 SIY teaches emotional intelligence skills that lead to sustained peak performance, strong collaboration and effective leadership.
SIY課程教授情商技巧有利於可持續的高效表現,強大的團隊協作和有效領導。

Learn mindfulness and attention training to increase your self-awareness, which can be applied to a wide variety of situations to respond thoughtfully, rather than react defensively.
正念學習和註意力訓練可以提升你的自我覺察力,幫助你在應對複雜的情況時,將在深思熟慮後給出回應,而不是防禦性的反擊。

Develop your empathy to communicate more effectively.
發展你的同理心,可以更加有效地溝通。

Increase your resilience and bounce back from setbacks with a growth-oriented mindset.
增加你的韌性,幫助你從挫折中學習和快速恢復。

Putting all of these traits into practice creates a positive emotional and mental state which is the foundation of strong and inspiring leadership presence.
把所有這些付諸實踐,將創造一個擁有積極的情緒和強大精神的,鼓舞人心的領袖。

After the program, you will...
在SIY課程中,你將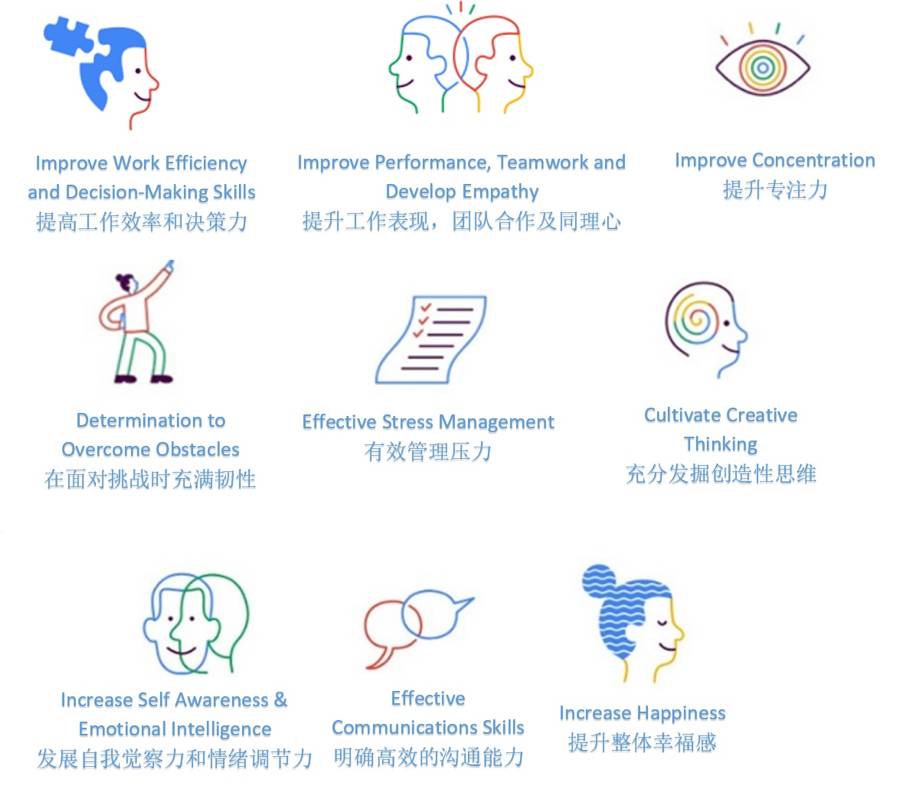 Data from Search Inside Yourself program shows significant improvement across multiple dimensions.
SIY 課程是少有的經資料驗證的有效訓練課程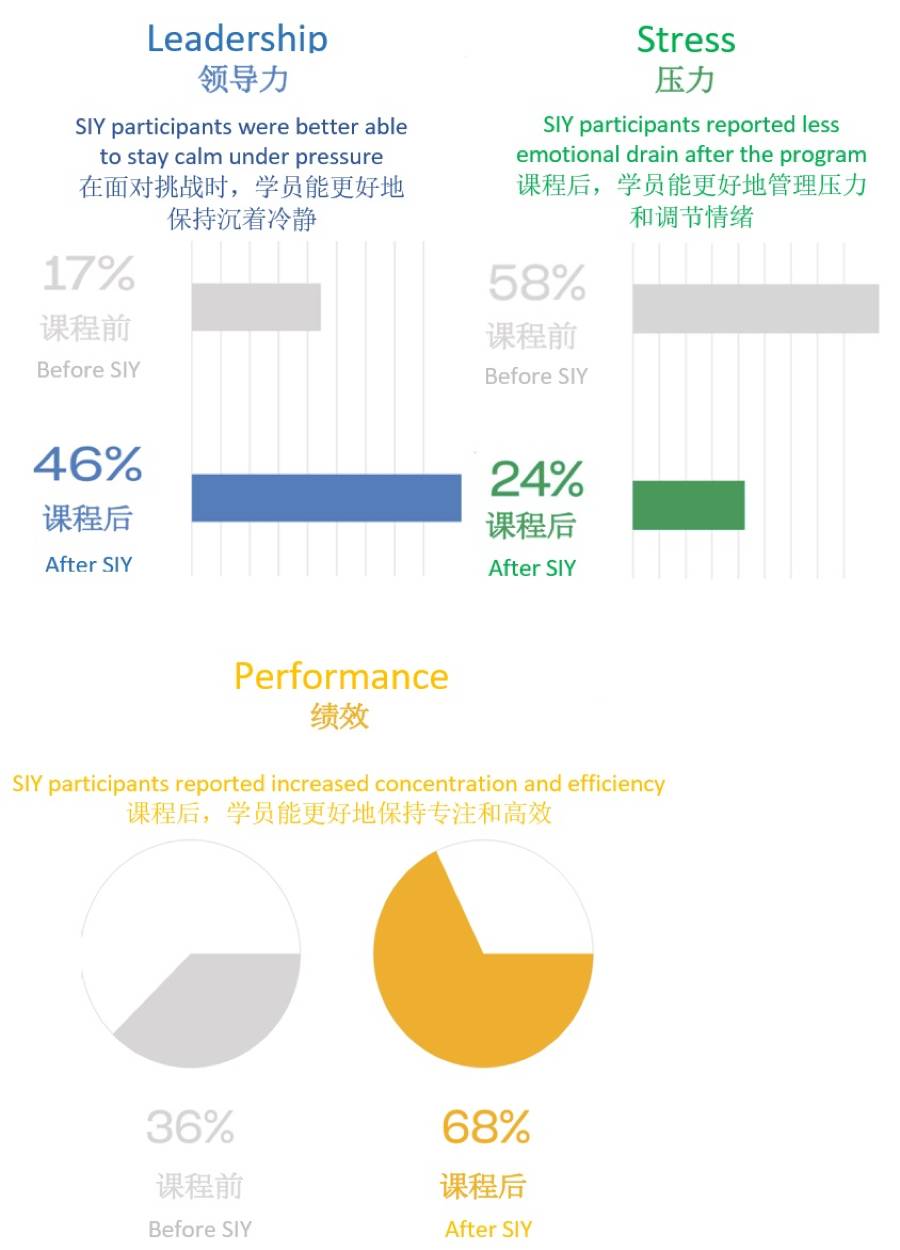 About the Trainers
關於培訓師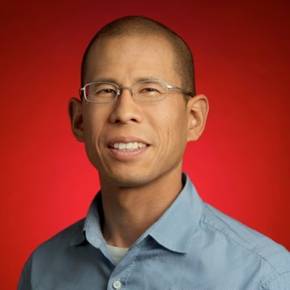 Peter Weng
翁凡行
Certified Search Inside Yourself (SIY) Instructor
"探索內在的自己" 課程(SIY) 認證教師
Vice President, Sales Marketing, Search Inside Yourself Leadership Institute (SIYLI)
"探索內在的自己"領導力學院(SIYLI) 市場營銷副總裁
Peter Weng is an experienced high-tech executive who is passionate about exploring how mindfulness can affect individual and social change. As a director at Google and Dell, he led sales, marketing, and operations organizations in the US, Europe, and Asia with 5 years of China experience in sales/marketing/business development.
翁凡行是一位經驗豐富的高科技行業管理人員,他熱衷於探究正念對個人及社會變化的影響作用。他曾作為Google和Dell的部門主管,在美國、歐洲和亞洲多地領導過銷售、市場營銷以及運營部門,在中國有5年銷售/市場營銷/業務推廣經驗。

Presently at Search Inside of Yourself Leadership Institute (SIYLI), Peter is the Vice President, Sales and Marketing. His work on mindfulness and meditation programs has spanned various settings including corporations and prisons. Peter serves on the board of Insight Santa Cruz and is also involved in work supporting wildlife conservation and sustainable transportation.
目前他在探索內在的自己領導力課程(SIYLI)擔任負責市場營銷的副總裁。他在正念及冥想項目上的成果涵蓋了多種情境,運用到了企業及監獄等不同領域。翁凡行是Insight Santa Cruz協會中的一員,同時也參與了支持野生動物保護與可持續運輸的工作。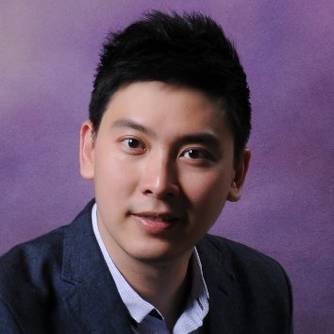 KarKheng Yeoh
楊嘉慶
Certified Search Inside Yourself (SIY) Instructor
"探索內在的自己"課程(SIY) 認證教師
楊嘉慶為英國牛津大學化學博士,現任馬來西亞理科大學高級講師。楊博士有超過15年的正念實踐及教學經驗。他曾在英國牛津正念中心完成正念認知療法(MBCT) 培訓,同時也是臺灣正念工坊首席客座講師。
Dr KarKheng Yeoh obtained his doctorate degree in Organic Chemistry from University of Oxford, UK. He joined the School of Chemical Sciences, Universiti Sains Malaysia (USM) as a Senior Lecturer in 2012. He completed a Mindfulness Based Cognitive Therapy (MBCT) training at Oxford Mindfulness Center and has over 15 years of experience in practicing and teaching Mindfulness.

SIY Clients from all over the World
SIY課程全球客戶包括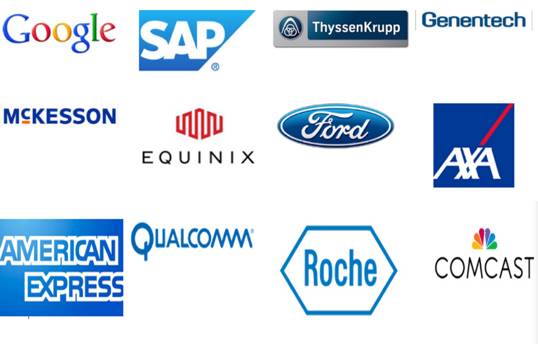 Program Details
SIY 中文課程詳情
Date 日期:
Thursday, August 3 and Friday, August 4
2017年8月3日(周四) - 8月4日(周五) 共兩天
Time 時間:
09:00 - 17:00
Venue 地點:
The Living Room by Octave,

No. 357 West Jianguo Road, Xuhui, Shanghai
音昱聽堂,徐匯區建國西路357號,近太原路
Language 語言: Chinese 中文
Price 價格:
Regular Price零售價: RMB 8,000
SSBA member price SSBA會員價: RMB 7,000
Contact Information 聯繫方式: 021-80130077 Yiyi Zhu (朱小姐) / Joy Wang (王小姐)

Email 郵箱: zhuyiyi@livingoctave.com