Mindfulness Meditation: Guest Blogger Lorna Jutton
Mindfulness MeditationHow to develop a regular practice
Let's face it. Meditation is difficult.
How do I meditate? I'm not sure I can do that. Meditation is
only for certain people. I'm not zen enough to meditate. My mind is too busy to meditate. I can't stop thinking, ever. I'll never be able to clear my mind.

Well for all you nay-sayers, here are some excuses why you should just give up right now and stop trying…
10 reasons why you should NEVER meditate:
1. You love getting stressed out and you hate feeling calm and relaxed.
2. You get a kick from feeling distracted and scatterbrained.
3. You enjoy dwelling on negative thoughts about yourself and others.
4. You enjoy flying off the handle and over-reacting with stress, anger and anxiety.
5. You like making decisions by rationalising everything instead of listening to your gut.
6. You can't get enough of unconscious eating and making poor choices about your diet.
7. You take pleasure in wasting time overthinking future decisions.
8. You take pleasure in over-analysing your story and getting stuck in your past.
9. You love feeling confused about your emotions and second guessing yourself.
10. You want to continue making excuses about why you can't be happy.
Convinced yet…?
So let's get one thing straight. ANYONE can meditate. It is not just for monks on mountains tops or hippy traveller types with man-buns seeking enlightenment. You can meditate. I can meditate. Your boss can meditate. The old man who peels potatoes on your doorstep can meditate. There is no one way to do it. It will never seem perfect. It will be different every day. And it is definitely NOT about trying to empty your mind.
Meditation can seem a daunting prospect to the beginner and keeping up with the daily routine of taking time for ourselves can prove challenging, even to the most seasoned meditator. However, developing a regular mindfulness practice and keeping up with this habit can be life changing. It might seem impossible to sustain in our busy world, but there are ways to break it down and establish habits that can add up to develop an overall improved sense of wellbeing through an increased sense of calm, focused awareness and emotional intelligence.

---
Mindfulness underpins the outcome of every moment, every decision, every success in our lives. It helps us to live more in the present moment, to let go of the past, to stamp out our fears of the future and to wake up to and accept our current reality. Most of us spend our days ruminating about our past lives, about stories we continue to tell ourselves that bury us under limiting beliefs. And when we're not stuck in the past, we journey to the future, endlessly anguishing over what is yet to come, worrying about every decision, every future action.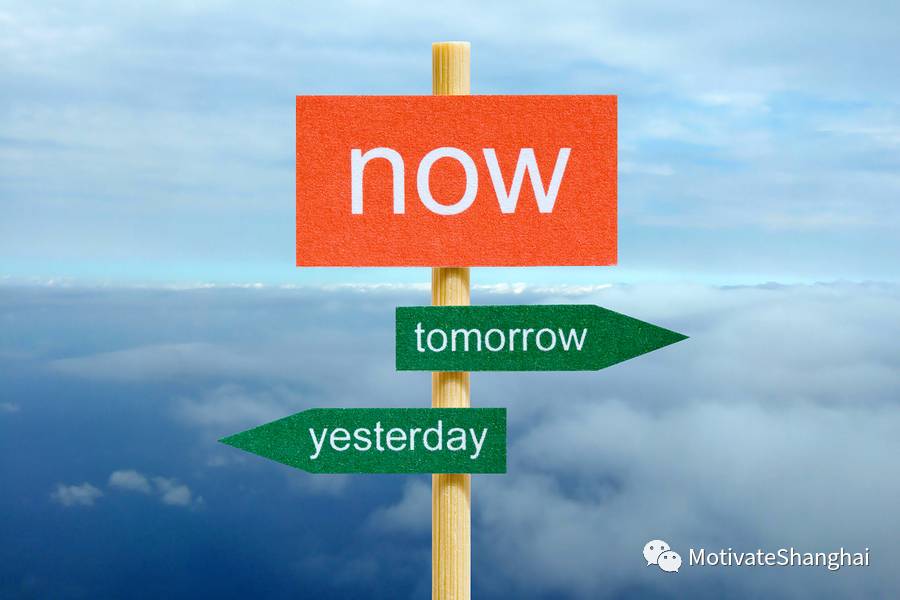 Meditation can teach us be true to ourselves in the present moment, to let go of our stories and to accept and trust that the future will come to us when the time is right. In meditation there is no doing, no action. In meditation, the action takes you. By watching our thoughts come and go and tuning into our senses, we tune into our inner most desires and our truth which is inside each and every one of us.
Mindfulness MeditationThis session will include:
- The basics of mindfulness meditation, practice sessions and related activities
- Meditation to help you feel your emotions and develop emotional awareness
- The theory and science behind mindfulness meditation
- Opportunities to share and discuss ways to make and keep your mindfulness practice for life
Mindfulness MeditationAbout the Guest Blogger: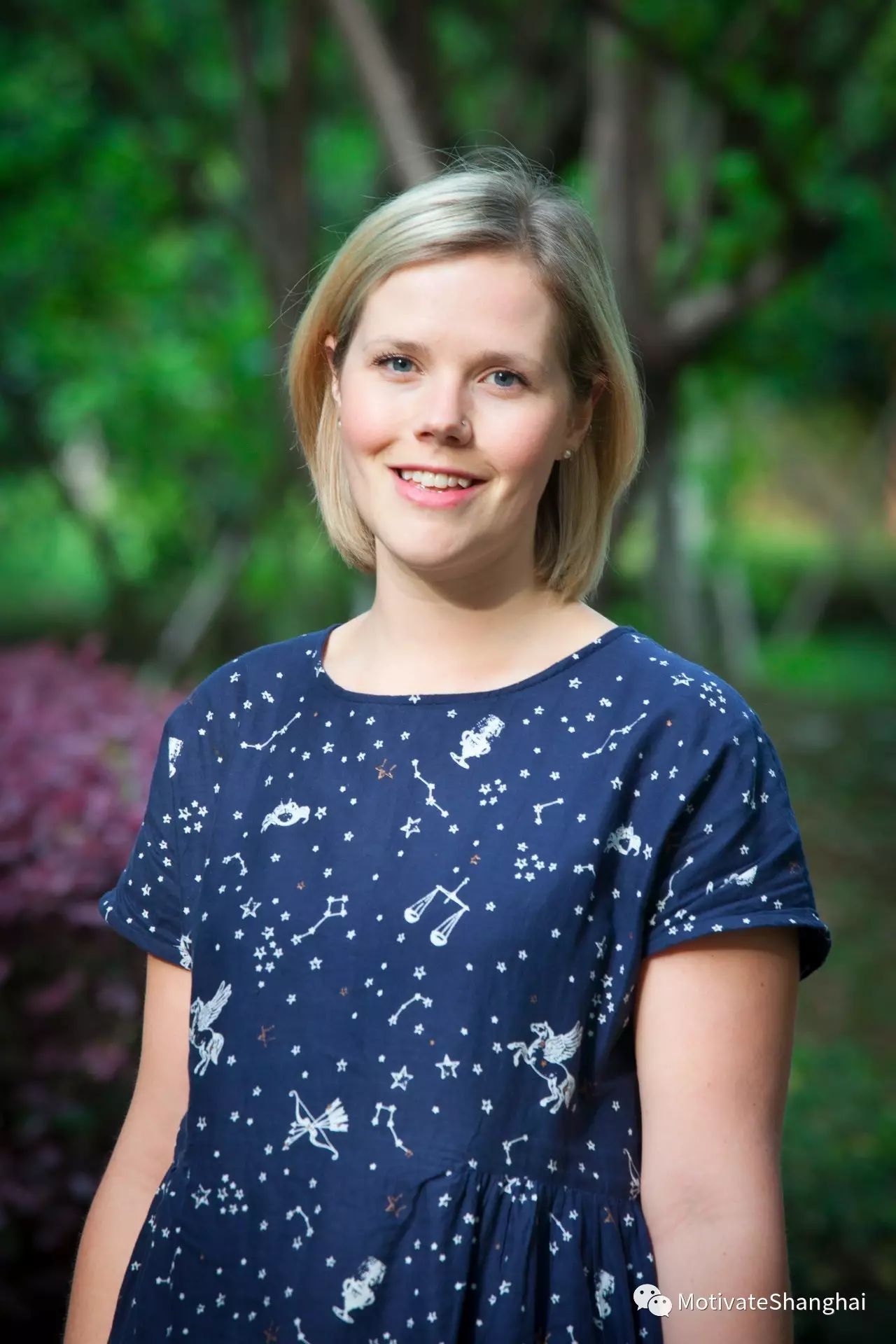 Lorna Jutton is a mindfulness coach in schools. With a background in primary education, she is passionate about bringing the powerful tools of mindfulness to children, teachers and parents as well as the Shanghai community. She believes that with regular practice, mindfulness can help you to combat stress, reduce anxiety, increase your focus and creativity and appreciate every moment of your life more.
Mindfulness MeditationEvent Details:
Date
Tuesday 13 June, 7-9pm
Investment
150 RMB including dinner
Method of Payment
Advance payment via Yoopay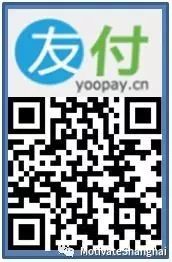 Please note that spaces are limited, and tickets may not be available on the door.

Venue
MIXPACE Amyitis Co-Working Space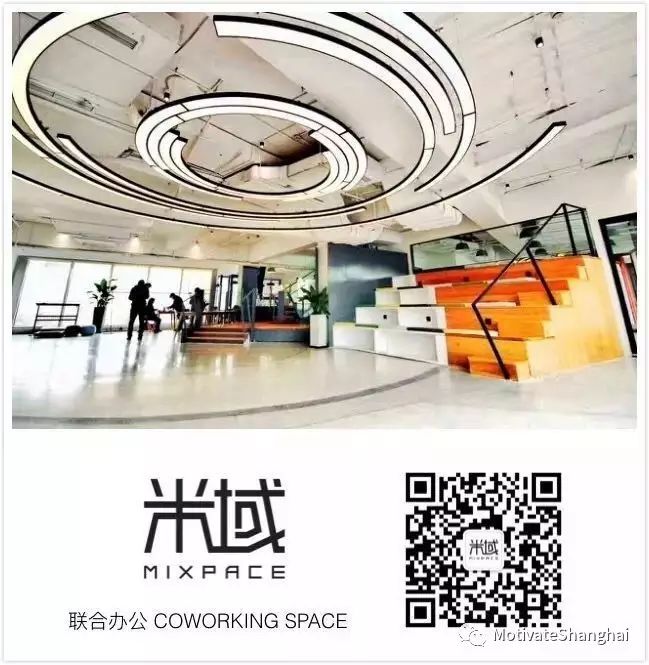 MIXPACE doesn't just create ideal workspaces for getting work done, it is also a platform for freelancers, mobile workers, startups, independent professionals and small business to collaborate with different minds. They are dedicated to building a passionate and creative community, providing a comfortable and unique environment for their members and bringing them in touch with a vast network of people, enabling them to create and unleash their imagination. Make it possible here!
Location
MIXPACE Amyitis, No. 566 Huaihai Middle rd, near Chengdu rd
米域飛元聯合辦公,淮海中路556,近成都路

Metro stations:

Line 1, 10 & 12 South Shaanxi Rd, exit 3
Line 13 Middle Huaihai Rd, exit 1
Line 1 South Huangpi Rd, exit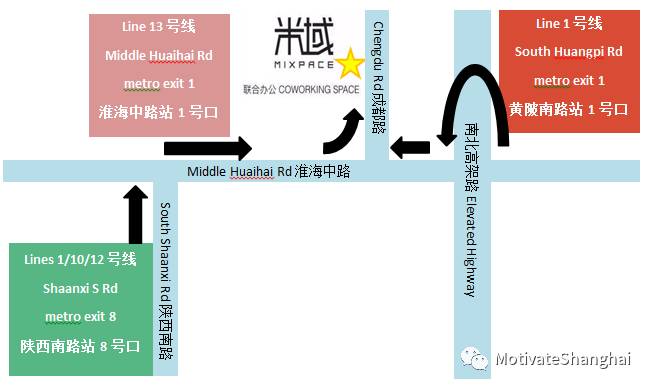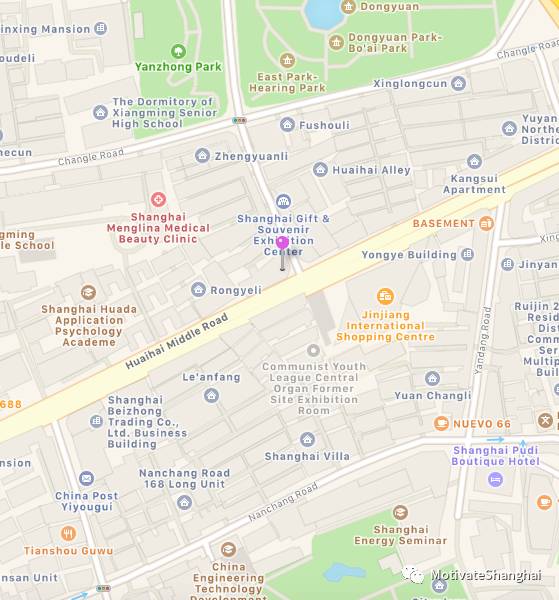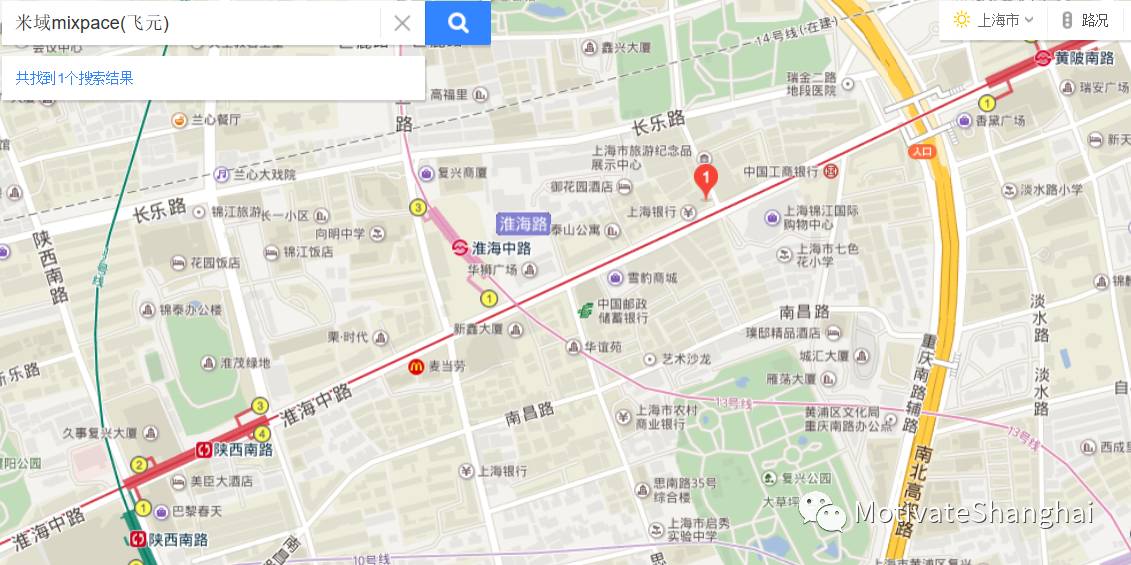 Our Mission: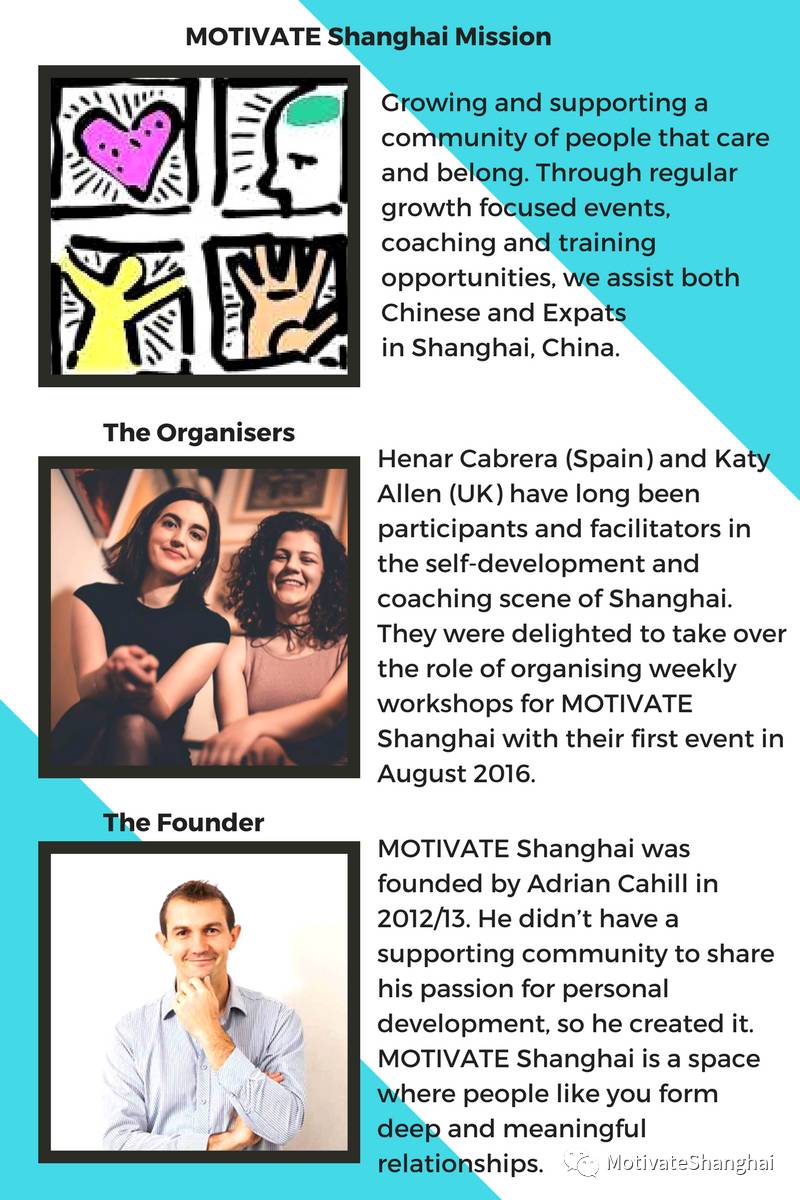 Pictures from previous workshops: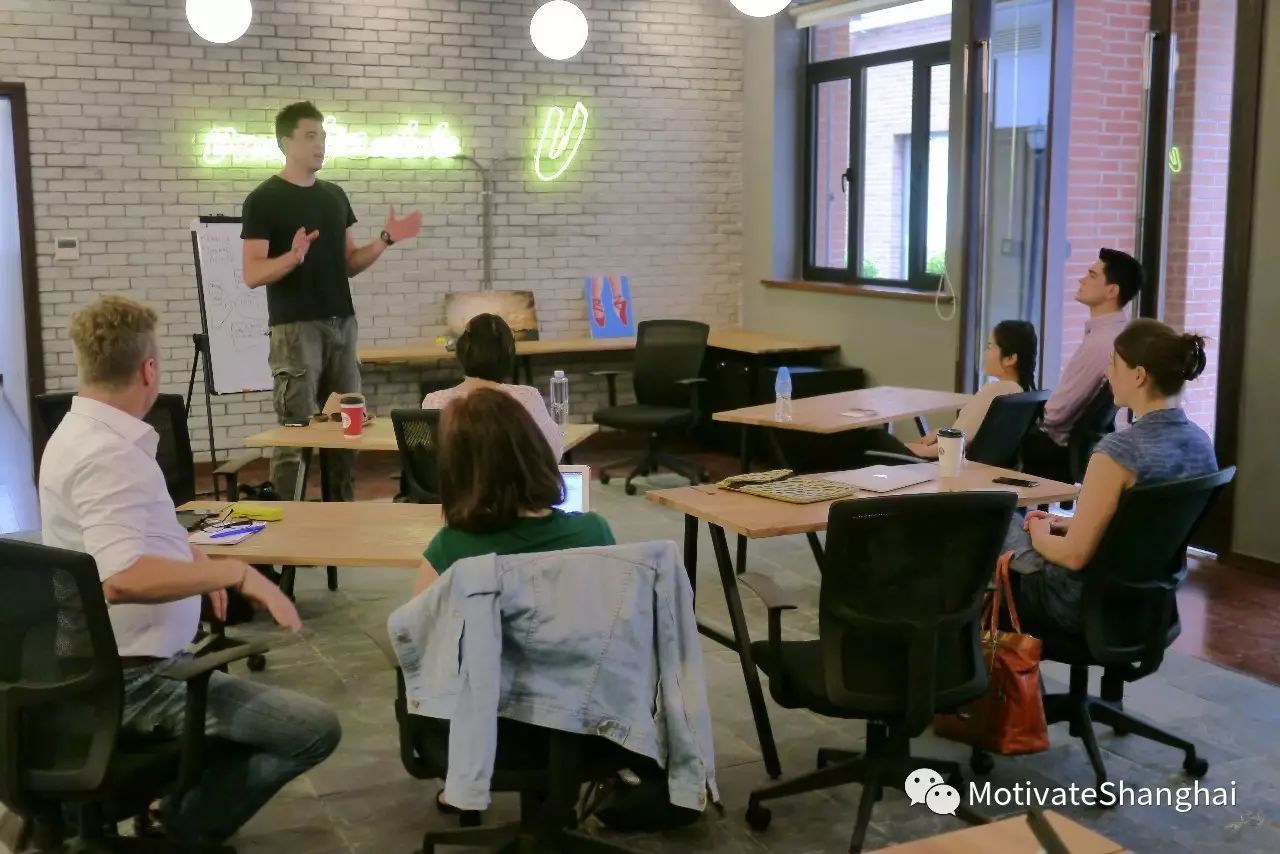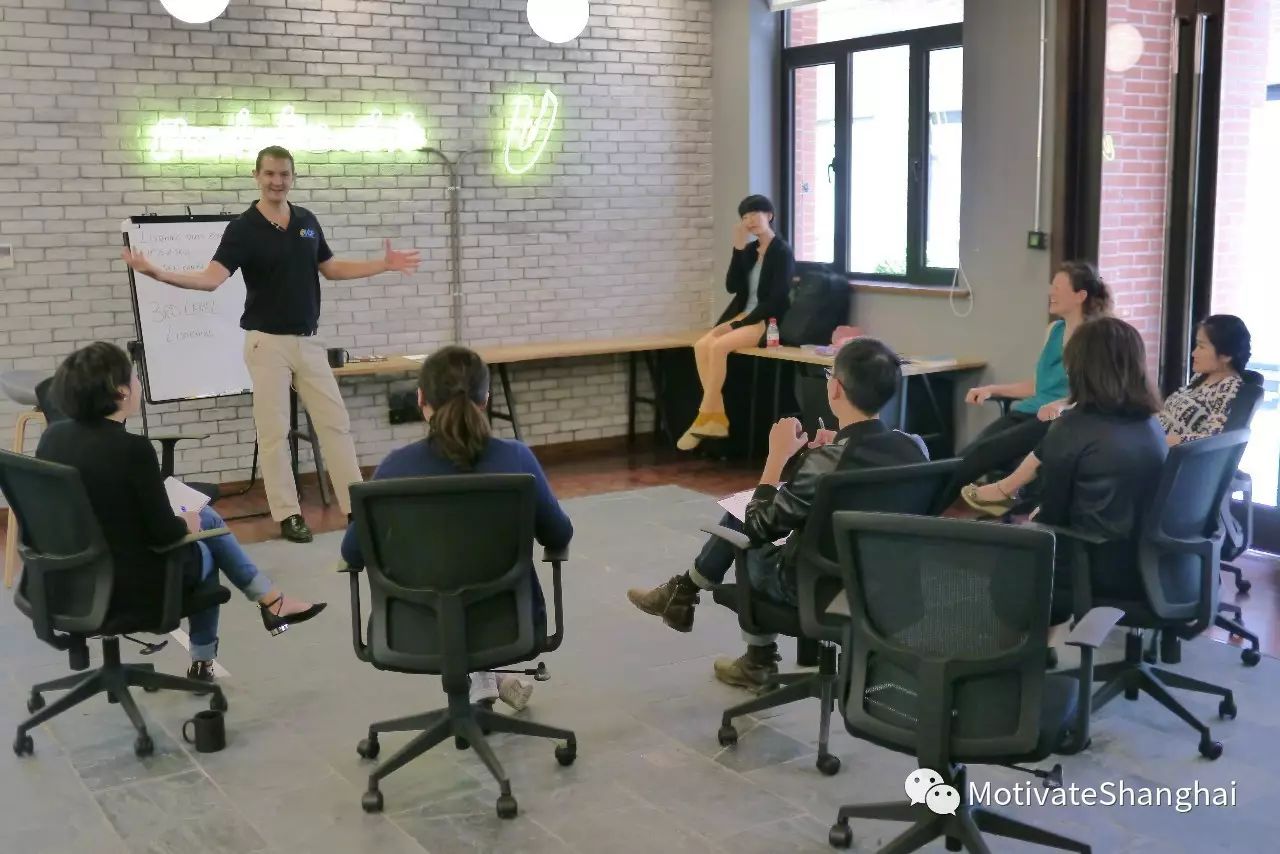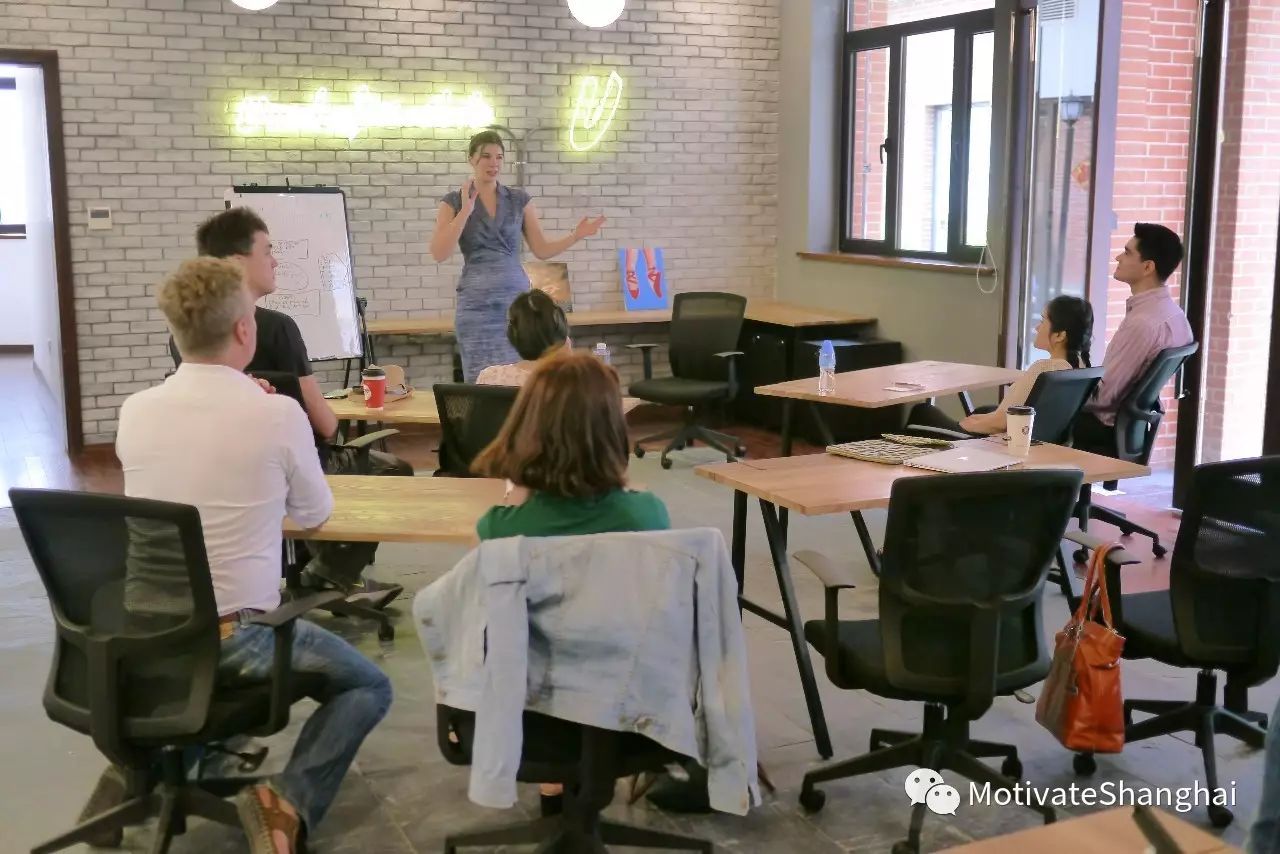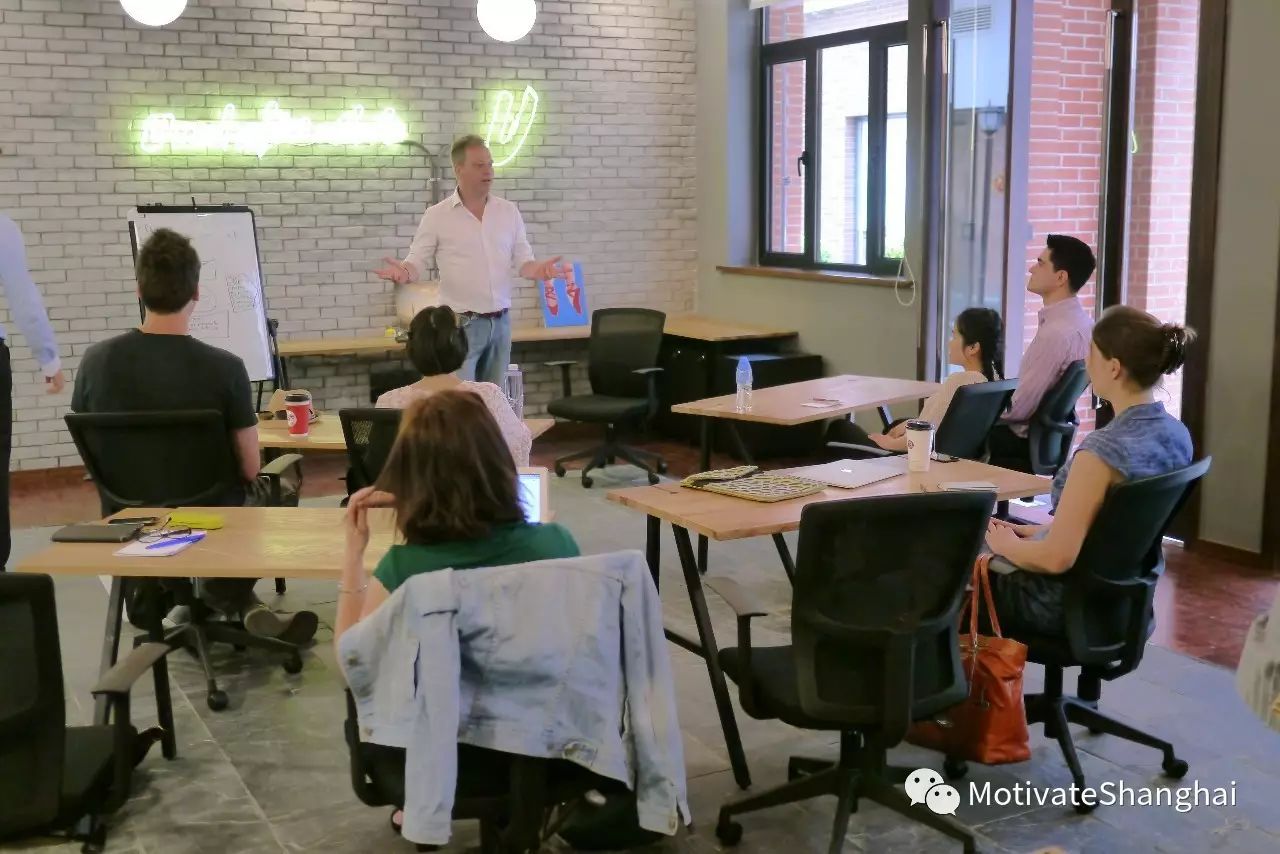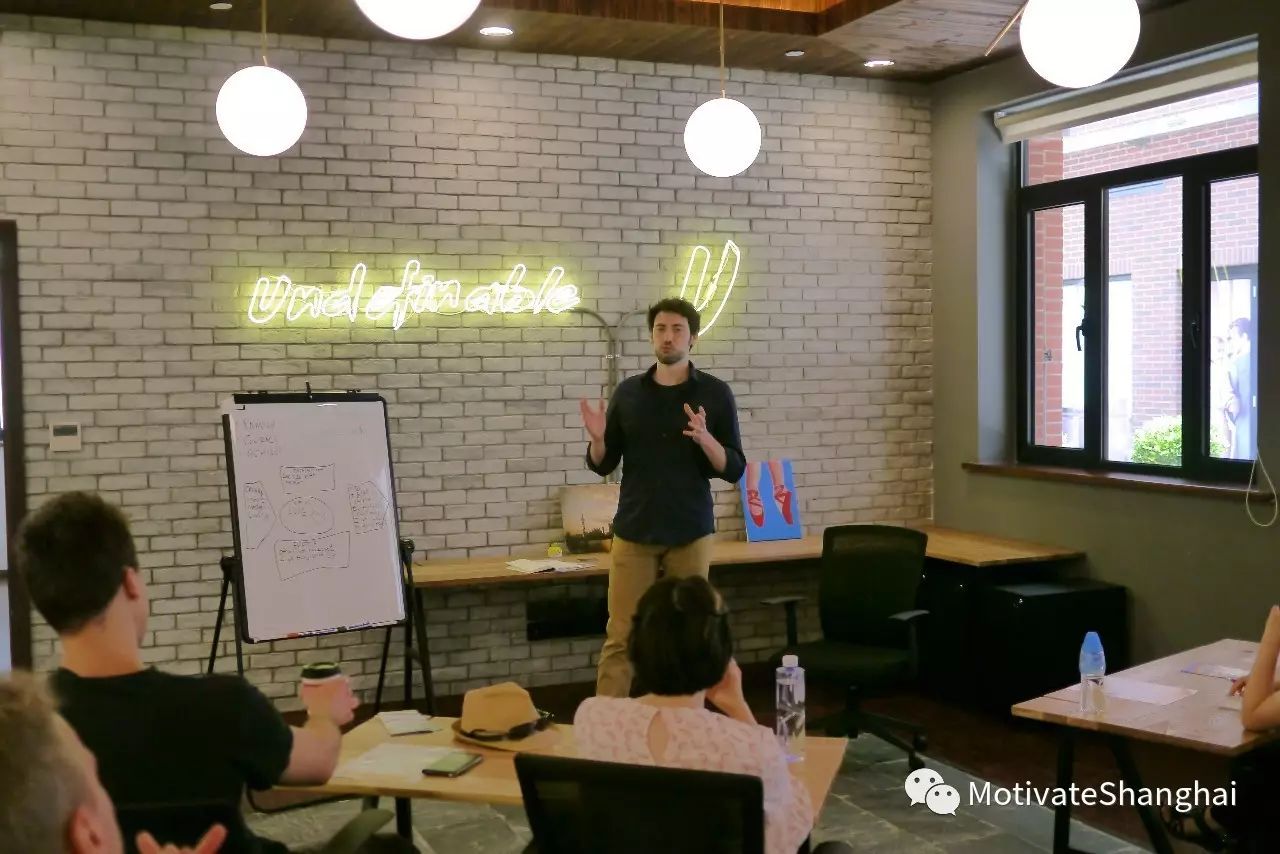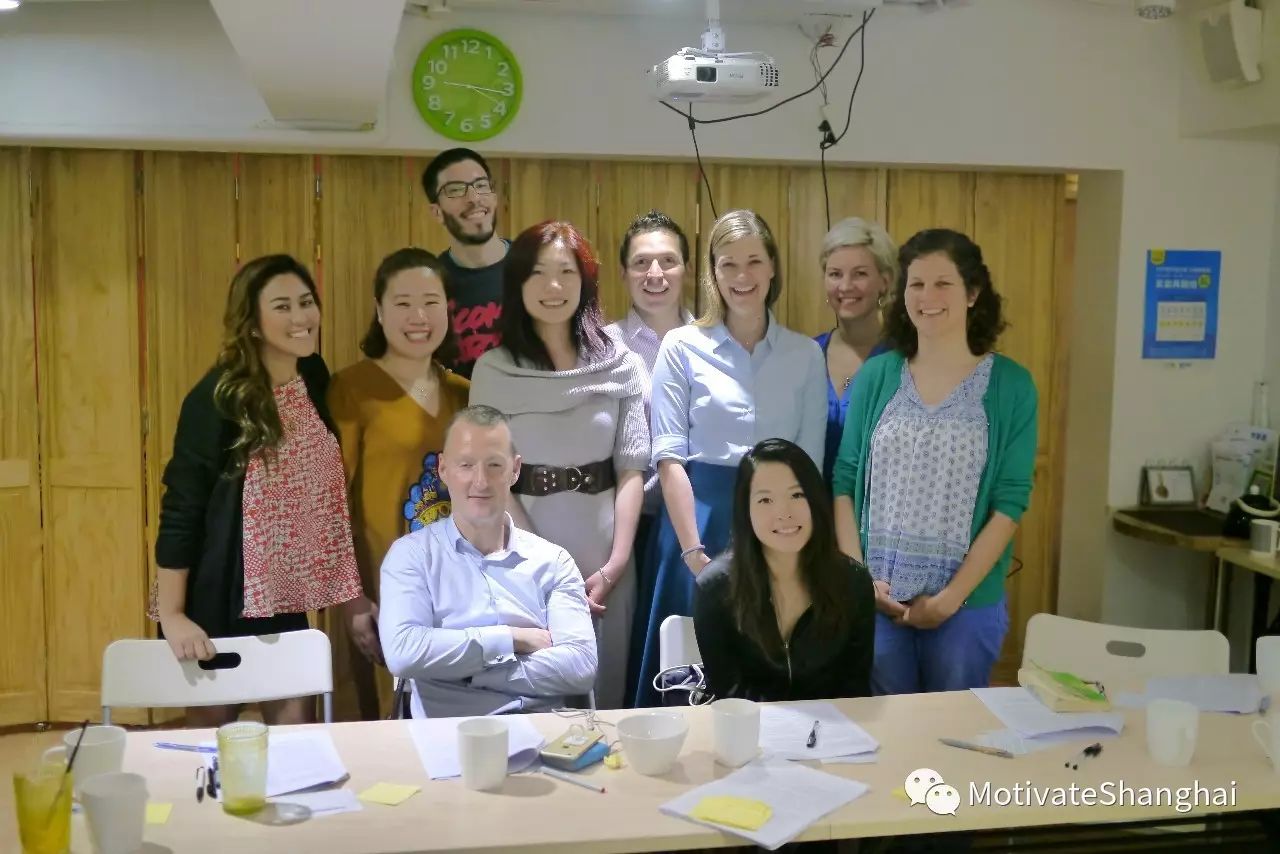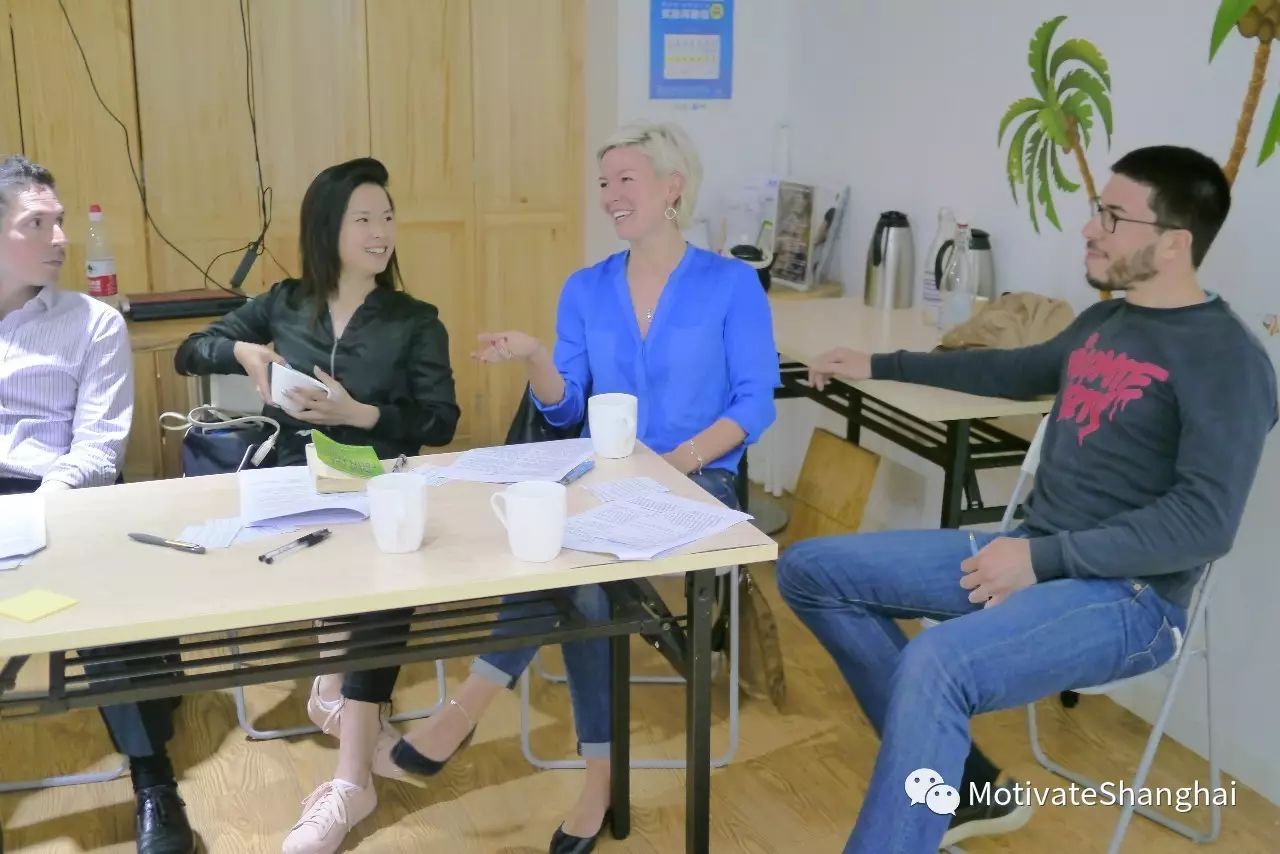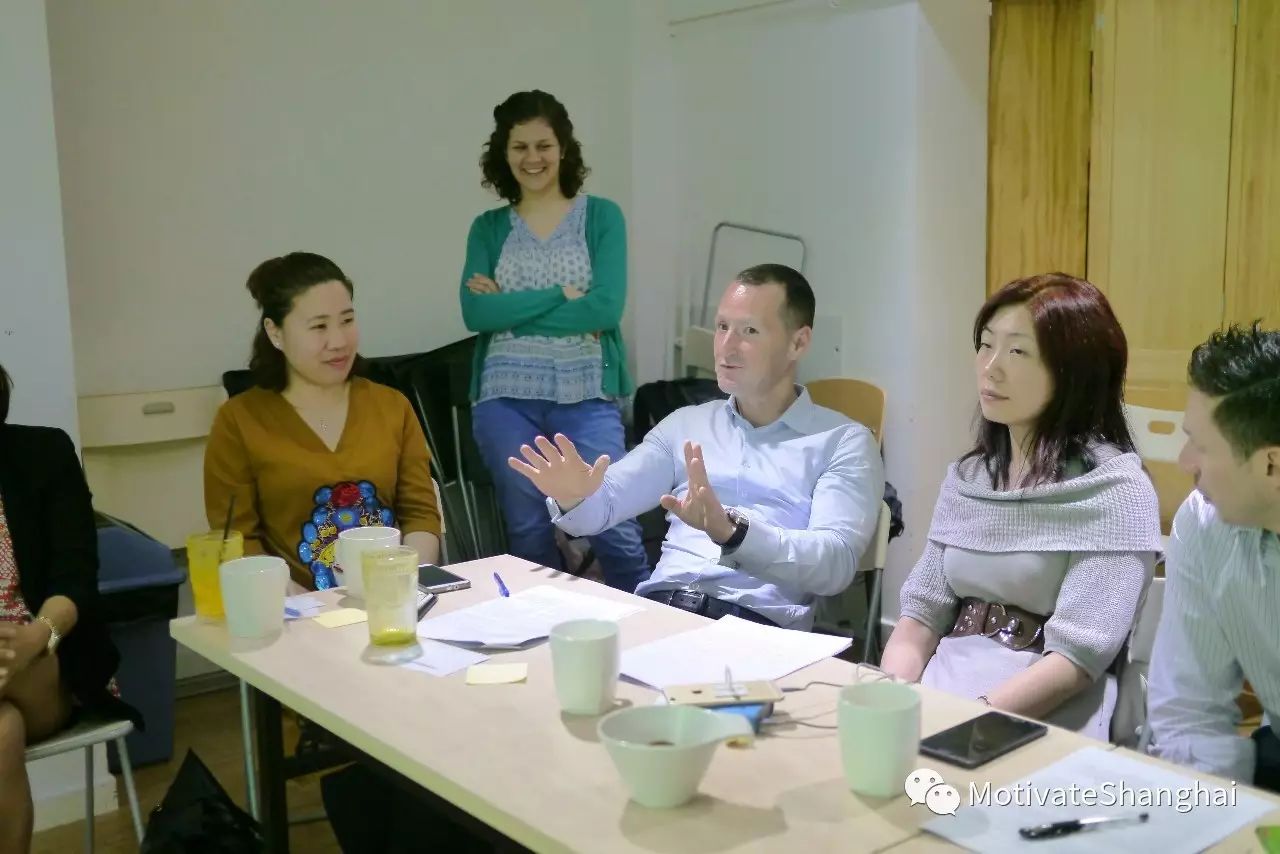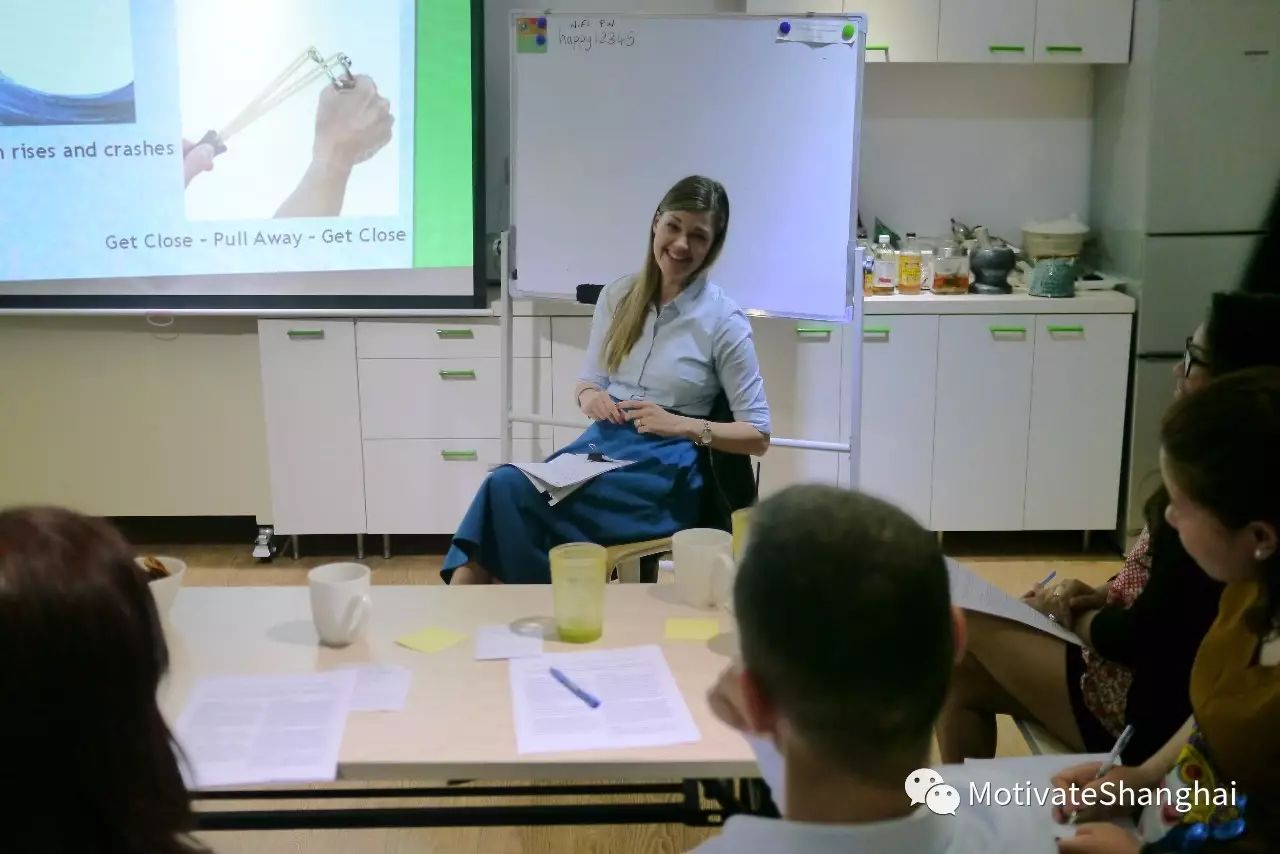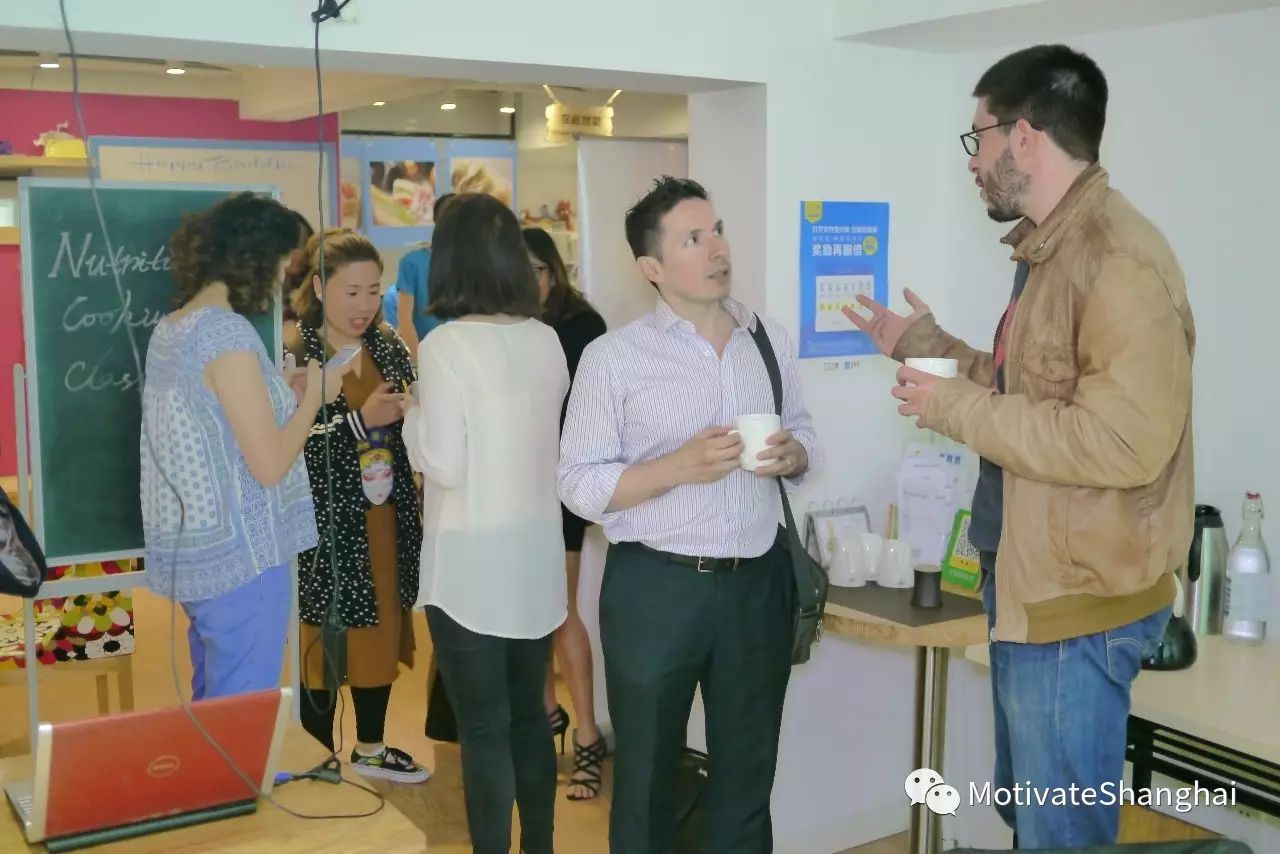 Feedback from attendees of previous MOTIVATE Shanghai workshops:
"Sucha great event!"
"Great people, great minds alike, positive vibe all along, lots of nice energy exchanges, hands-on experience, learned and enhanced previous knowledge".
"Amazing experience for me as well. So glad to have you all. Love the group energy, very receptive and open minded."
"A wonderful, inspiring experience... Totally worth the trip from Suzhou!"
"Awesome!!!"
"Love tonight's workshop soooo much! Nothing to say but THANK YOU!"
"Thanks girls for spreading positivity and self-love!"
"The energy was so special. We enjoyed the evening so much!"
"Wonderful, powerful and highly emotional workshop"
"I just cannot stop smiling. You are an amazing group of people that is ful of love, passion and joy. You went up and beyond my of all we could have dreamed of"
"Beautiful!"
"It was nice sharing with like minded people and learn about tips and tricks to improve our lives"
"I love meeting new, growth-oriented folks"
"Thanks Adrian, Henar and Katy for putting this together. Lots of great stories andpractical tips shared".
"I love being surrounded by wonderful people like you"
"It was a pleasure to be in the presence of you all.
"Thank you for sharing your experience and knowledge"
"I gained a lot tonight!"
"It was an unique, interesting experience tonight. Thanks again"
"Thanksfor your insights and shining postive energy"
"Many thanks to all of you! Learnt a lot"
"Loved how many other interesting people attended and the friendly and open atmosphere".
"There was a cozy and warm feeling of the venue and the participants"
"Thanks a lot for a really nice event yesterday night! Loved having the opportunity to meet other people who are interested in personal development. What a treat"!