FIRST "GAC MOTOR CUP" FOOTBALL MATCH KICKS OFF IN PARAGUAY
On May 16, the 1st "GAC MOTOR Cup" Football Match kicked off on the football field of an international tennis club in Asuncion, capital of Paraguay. The opening ceremony was attended by Luis Amarilla Zayas, chairman of the football club, representatives of GAC MOTOR's distributors, members of the club's board of directors and members of the football committee.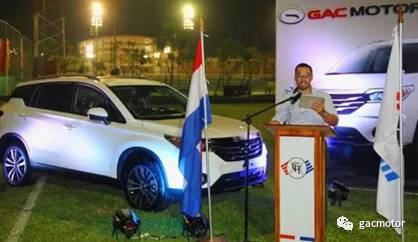 Nelson Ojeda, a sales manager of GAC MOTOR's outlet in Paraguay, said in his speech that "as the most popular sports event in South America, football is also favored by the general public in Paraguay. It is a great chance for GAC MOTOR to sponsor the football match of the club to make the general public know GAC MOTOR and enable them and football players to have a better understanding of Chinese automobile brands and GAC MOTOR, as well as to get close to the superb quality of Chinese self-owned auto brand. "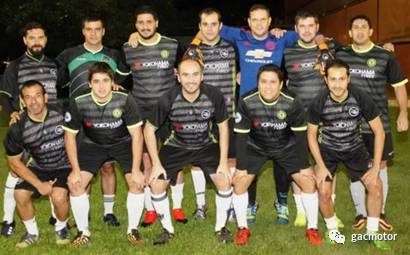 Meanwhile, GAC MOTOR exhibited its cars on the football field, attracting many people to take a photo with them and becoming a highlight of the activity. By taking vehicle as a link, GAC MOTOR actively shapes the image of a medium and high-end brand and conducts brand promotion by combining with popular recreational and sports activities, and folk culture activities among local people, contributing to the friendship between China and Paraguay. In addition, GAC MOTOR is recognized by local consumers, reflecting Paraguayan people's love of Chinese brands and China.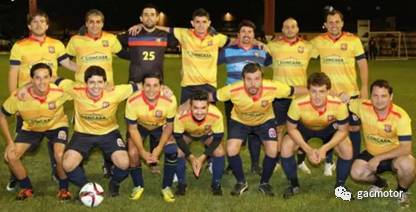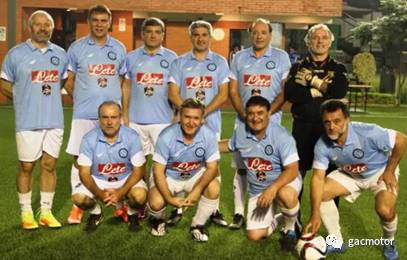 Since 2015, GAC MOTOR, as a brand-new medium and high-end brand, has made a foray into Paraguay, reshaping the impression of Chinese brands among local consumers and providing them with more options when purchasing cars, as well as more pleasant driving experience. GAC MOTOR's second-generation products GS4 and GS5 Super made inroads into South American market and gained popularity among Paraguayan consumers by virtue of their remarkable operation and control, uncompromising quality and consummate appearances, further highlighting comprehensive strength of Chinese automobile brand. GAC MOTOR's flagship model GS8 has entered the Middle East, Qatar and Bahrain, and is expected to be launched in Paraguay in June.
GAC MOTOR has unswervingly been committed to building a world-class Chinese brand and an international enterprise with global production, marketing and research. Currently, GAC MOTOR has completed layouts in 14 countries of five sectors including the Middle East, Southeast Asia, Eastern Europe, Africa and America, and established preliminary global marketing networks and service systems covering Kuwait, Bahrain, Lebanon, the United Arab Emirates and Qatar. Meanwhile, GAC MOTOR has initially set up overseas teams with perfect systems to comprehensively build its image of an international brand. In the future, GAC MOTOR will carry out more diversified international brand campaigns and constantly improve its influence and reputation in the global market, striving to build itself into the most influential world-class leading Chinese brand, with the highest brand value, favored by customers.