GAC MOTOR GS8 AND GA8 DEBUTED IN KUWAIT
GAC MOTOR, one of China's leading automobile producers has unveiled the GS8 and GA8, two flagship vehicles at a launch ceremony in Kuwait on May 24, 2017. The event was attended by distinguished guests including The People's Republic of China in the State of Kuwait Commercial Counsellor Mr. Cheng Yongru, Deputy General Manager of GAC MOTOR Mr. Wang Shunsheng, Chief of International Business Division of GAC MOTOR Mr. Liu Haoyuan and Mr. Omar Alkazi, chairman of MAC.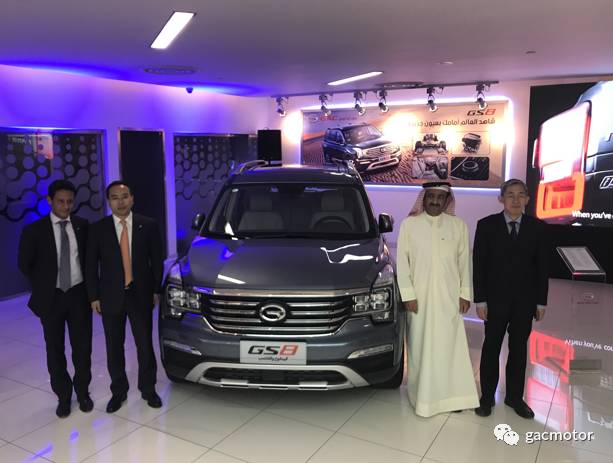 Extending his warm welcome to the media and attendees at the press conference, Mr. Wang Shunsheng, Deputy General Manager of GAC MOTOR said, "GAC MOTOR is dedicated to bringing the best vehicles to global consumers as we expand our brand in the overseas market. We would like to thank our partner MAC, who has supported our endeavor to bring the models of GA8 and GS8 to Kuwait. We believe that as the trade between Kuwait and China grows, we will continue to build on our foundation of mutual economic trade and business cooperation. We are committed to introducing even stronger products to the Kuwait market."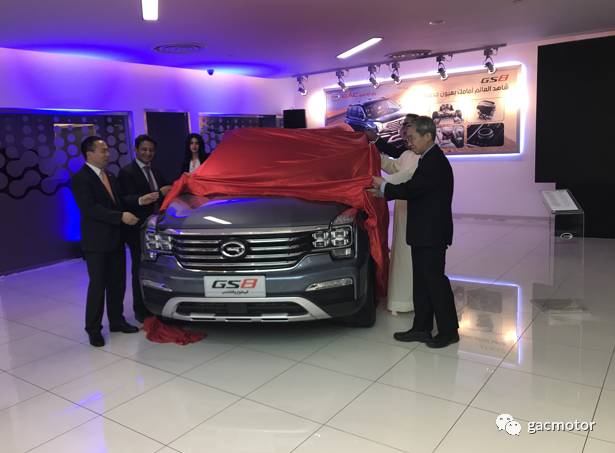 The GS8 and GA8 are two flagship models with GAC MOTOR's newest second generation 320T engine being showed in Kuwait. Since the sales of GS8 were kicked off in 2017 in China, GS8 was the top grosser amongst sales in full size 7-seater SUV category which includes brands like Ford Edge, Toyota Highlander and claimed the champion position in April 2017. GA8 incorporates GAC MOTOR's highest quality resources for engine, gear box and chassis. The interior configuration and exterior design reflect GAC MOTOR's excellence in defining the new meaning of luxury. The GA8 is set to exceed expectations with its quality of luxury.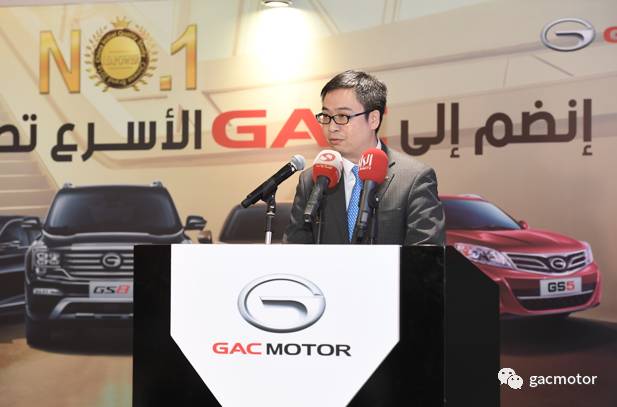 Today, GAC MOTOR has established sales and service networks in 14 countries globally, while continuing expansion into international markets. With the launch of GA8 and GS8 in Kuwait, GAC MOTOR strives to drive the sales and build a solid foundation for the business development of GAC MOTOR and its partners.