WeChat Etiquette: The Unspoken Rules
Click "GuideinChina" .
---
By now it is apparent that WeChat has taken those of us living in China in the long run by storm, whether we like it or not. New functions like taxi booking, groups chats with more than 99 people, the ability to buy lottery tickets, top up your phone, get movie tickets and send a hongbao (those red envelopes with money that are customary during Chinese New Year, amongst others) to a friend. But what are the rules of this app? Do we use it like instant messenger, or should we display less 'erratic' behavior, and send messages over WeChat in the same way that we did with the good old SMS?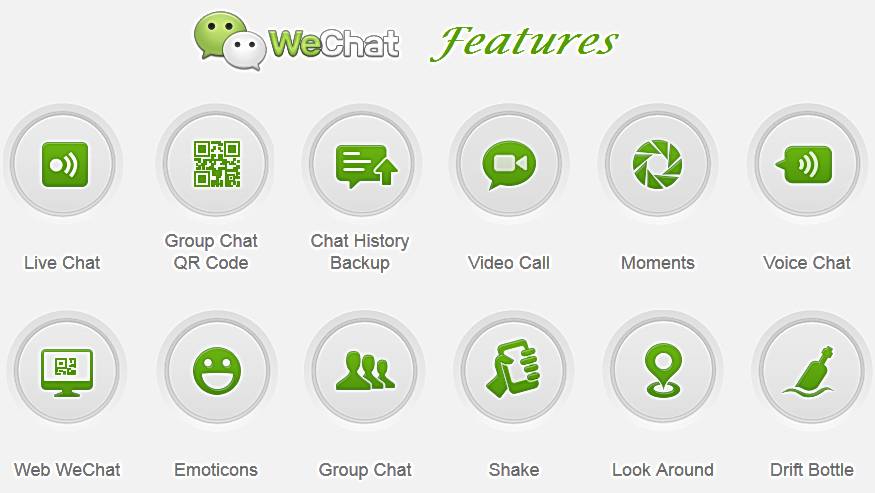 Thou Shalt Not Send Graphic Stickers To Thy Boss
I think the majority of us have been on the receiving end of some pretty grotesque and graphic stickers, but what is appropriate and who can you send it to? For example, in a large group chat I would think it risky, at best. In fact, when I was studying at a Chinese university, there were always a few who thought it hilarious to send a graphic sticker through to our entire class group chat, but within one hour, at least five fellow classmates had gotten offended and quit the group.
I am always also concerned when I save stickers to my phone, because as far as I am concerned, they cannot be deleted. I always worry that I will accidentally click on an inappropriate sticker when I am in conversation with someone. But hopefully that is just an irrational fear. I'm sure there must be some amazing stories out there of someone forwarding them onto their boss by accident.
Thou Shalt Not Add (Complete) Strangers
Whether or not you should add someone is a second concern. You know when you get your boss's or teacher's phone number, and WeChat conveniently links it to their WeChat and proposes you add them as soon as you log on? I thought it was never appropriate to add a teacher or a boss unless you were close and maybe of a similar age. However, I was proved wrong when my Chinese teacher, who was a good 20 years older than me, added me on WeChat before the term was even over, and started messaging me on it. It seems like the line between personal and business on WeChat is becoming ever blurry. Just remember, it is perfectly acceptable to block a business contact from seeing your personal "moments".
What about when you meet somebody once, and you have a group chat going, is it appropriate to add them from there? Even if you have only spoken a few times? This seems to be a pretty big WeChat dilemma, although from my experience it is generally fine to add anybody and everybody. Whereas other social media platforms like Facebook and Instagram have more security measures, your WeChat moments are pretty open for the whole world to see (unless you adjust your privacy settings), so naturally this open attitude to adding people limits what you are willing to put on display about your life.
It also seems incredible that sometimes, when making Chinese friends, the first thing they want to do is add you on WeChat. Gone are the days when phone numbers are exchanged first. WeChat also seems to be gradually replacing the old-age tradition of exchanging physical business cards.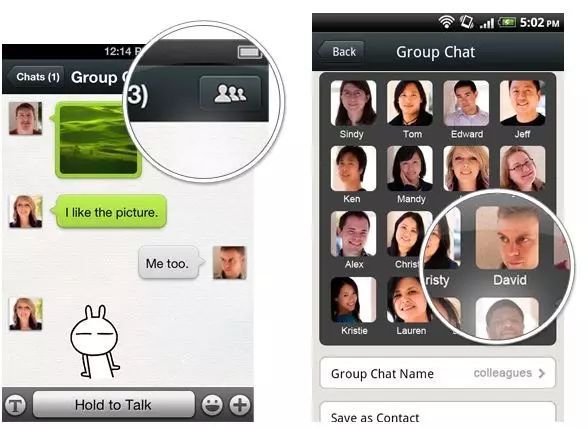 This is perhaps the biggest problem I have when it comes to correct WeChat etiquette: when you are added into a huge WeChat group, when and how is it okay for you to leave it? Last weekend I got added into a group of more than 90 people, and it was hard to stay as the topic of conversation generally felt irrelevant.
I would say, in the case of a huge group chat you can definitely get away with quitting, for whatever reason, but in a smaller group it is so easy to offend. But sometimes when you find yourself in a really odd social situation there is really no other way. And WeChat makes it so beautifully awkward with the huge grey bar of doom that appears – x does NOT want to be a part of this conversation anymore.
One clear instance whereby one is perfectly justified to quit, is when the group descends into a playground for spammers. One alternative to those worried about their privacy but too shy to quit, is to be block strangers in the group from viewing your moments. You can also turn off the group notifications if the phone's constant buzzing drives you up the wall.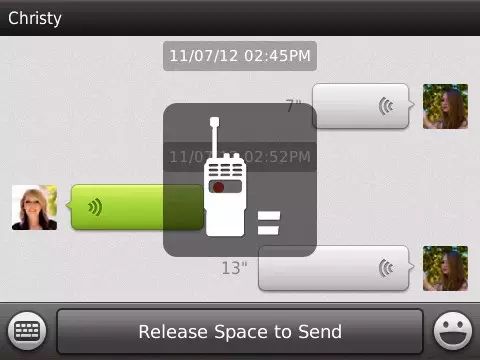 For the big chatters among us (I'll admit, yes, this is me), it can be so easy to send too many messages, especially when some of your friends aren't as chatty or just not into texting. Since we are not paying per text anymore, and as it kind of feels like a Facebook message, it is so easy to send each line of a conversation in a different message. This is a bit much though, and if someone is busy and their phone is on full volume, it is super irritating.
But how are we supposed to know how many messages we are supposed to send? And how many in a row is too many? This line is so easy to cross with non-texting friends who tend not to reply (because they are busy or just do not spend as much time on their phone). I personally think it's better to send one long message rather than ten short one-liners in a row.
Thou Shalt Not Send Late Night Drunken Texts
And the biggest pain of living abroad and keeping in touch with friends at home: time difference. Is it okay to message someone in the middle of the night? Does everybody have their phones on silent at night? I know I do, but not everyone does. It is hard to tell whether you're going to be waking somebody up with that drunken text message from Sanlitun, or whether they'll just read it in the morning – the perils of technology. Texting someone in the middle of the night does not seem that acceptable, but sending a Facebook message does, even though with the new Facebook Messenger app it still makes a sound on your phone.
If you're paranoid about sending messages at inappropriate times, one option is to "test the water" by posting something in your moments. If the desired recipient doesn't respond to the post, it's a potential sign that they're either sleeping or not glued to their phone and you should probably move on with your life and try reaching out another time.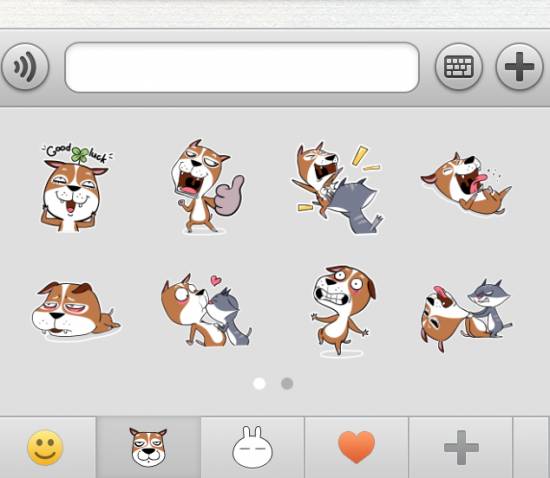 Though Shalt Not Underestimate/Overestimate the Power of Emojis
Emojis have arguably become a global language in their own right. One emoji can replace an entire sentence. However, the art of using emoji and the subtle nuances they convey (or replace), if any, have yet to achieve a common consensus. As such, for some people an emoji is simply a way of deformalizing a sentence and making it more playful, but for others a drooling yellow face with heart-shaped eyes could be a declaration of true feelings or desires. So how on earth are you supposed to decipher the true meaning of any emoji? And are there any situations when emojis should be avoided?
Here lies the predicament of WeChat etiquette. As much as the use of an emoji can be considered a skill, so too is analyzing when and with who to use them. Obviously in formal work situations, the use of emoji should be avoided as it screams lack of professionalism. But when it comes to personal interactions, well, anything goes! However, before you interpret a single red rose as a veiled love confession, remember to take it all with a pinch of salt. After all, no emoji can do justice to an emotion so great as love or hate, or anything in between for that matter.
At the end of the day, what you do and how you interact on WeChat is all about your own personal preferences. As mentioned above, WeChat does have privacy features that allow you to prevent selected individuals from viewing your moments, and if you're feeling too awkward to quit an annoying group, just silence the notifications. WeChat is one of the handiest communication tools of this decade, offering quick and free communication solutions to friends, acquaintances and business contacts. Of course, it's also a nifty tool for social networking and dating, but if you don't want to be bugged with countless "add" requests by strangers every day, make sure you switch off the "People Nearby" and "Drift Bottle" function. The world is an interconnected place, but you still call the shots.
Source is from www.echinacities.com and pictures from internet.

What is your opinion? Let us know! Comment below(click "寫評論" at the bottom of the page)! And don't forget to share this article with friends by pressing "..." in the top right corner.
Editor's Pick:

Pictures: The Meaning of Life
Chinese Drinking Culture

Changes to Visa Rules and Procedures in Shanghai
5 Very Useful China Apps for Expats
5 Reasons Why Living in China is Totally Awesome
20 Funny Translations from Chinese to English
Ten Thing We Love about China

Top 10 Chinese-Westerner Misunderstanding

Popular Chinese food

Why Good Friends Are Hard to Come By in China
Why Should You Stop Complaining about China
Chinese Food Foreigners Can't Understand
Ten Breath-taking Places in China

How to read a Chinese menu

What will Happen if I am Found Illegal Working in China?
How to Buy Train Tickets in China
Follow us to receive daily updates with info on China and our newest positions!

---