Lanxess Reports Higher Profits in Q3, 2015
Lanxess Reports Higher Profits, Raises 2015 Guidance and Presents New Strategy
Lanxess, in its third-quarter results on Thursday, said that its realignment plans are progressing faster than expected and it raised its guidance for the full year. Lanxess now expects Ebitda in 2015 to be between €860 million and €900 million ($934.7 million and $978.3 million), compared with the previous forecast of between €840 million and €880 million. Lanxess's third-quarter Ebitda pre-exceptionals rose 12% to €235 million and net income was up 17% to €41 million. Sales, however, were 4.3% lower at €1.95 billion on the back of lower selling prices. The company anticipates additional annual savings of €150 million from the end of 2019 on to be achieved by optimizing its plant network.
"Our business performance in the first nine months of 2015 was satisfactory. However, we also recognize that global economic growth is subdued and many emerging markets are marked by uncertainty. In view of this, we have once again picked up the pace of our realignment. This is already having an impact on our operating result and our guidance for the year," said Matthias Zachert, chairman of Lanxess.
The additional savings announced today follow an in depth analysis of the company's plants and processes. Roughly €100 million of the total is expected to be generated through process improvements at production sites, resulting in lower consumption of energy and raw materials and in optimized maintenance processes. Capacity adjustments and efficiency measures at rubber production facilities in Latin America and France will contribute €30 million in savings. The reorganization of the production network for ethylene propylene diene monomer and neodymium-based butadiene rubber, announced previously, will result in further savings of €20 million.
Through its rapid realignment and, in particular, the agreement with Saudi Aramco to create a synthetic rubber joint venture, Lanxess has established the basis for its new strategic focus. "Now that we have solved the main structural problems, we can once again concentrate on growth," Zachert said. "Lanxess will be a more profitable and less cyclical specialty chemicals company with a balanced portfolio of quality products and with growth potential," he said. Future growth will focus on mid-sized markets. The company's new growth platform includes chemical intermediates and additives, agrochemicals, color pigment and high-tech plastics, as well as specialty chemicals for water treatment, material protection and the leather industry. Lanxess intends to invest up to €400 million in growth projects by 2020, as part of the proceeds it will gain from the synthetic rubber joint venture.
The company's Saltigo business at Leverkusen will be expanded through a €60 million investment, including two new production lines, primarily for agrochemicals. Production is expected to start in 2017.
Performance polymers registered a 6.6% decline in sales to €976 million with Ebitda pre-exceptionals advancing by 35.5% to €126 million. Advanced intermediates saw a 7.6% drop in sales to €440 million with a 1.3% rise in Ebitda pre-exceptionals to €76 million. However, sales of performance chemicals rose 2.9% to €524 million. Ebitda pre-exceptionals was 14.7% higher at €86 million.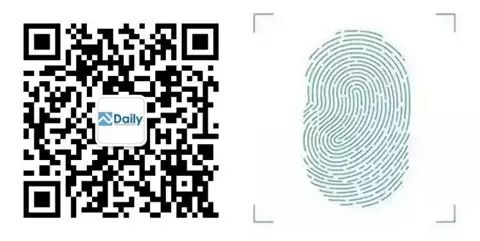 長按指紋 識別圖中二維碼 可以獲取更多PUdaily 獨家行業信息
Press fingerprint :Access to PUdaily Exclusive News