BASF Expands Scope of Innovation in Asia Pacific
BASF is substantially expanding the scope of its research and development (R&D) capabilities in Asia Pacific, with a series of initiatives to bring innovation closer to customers in the region. Overall, BASF aims to locate around a quarter of its global R&D activities in Asia Pacific.
Second phase of BASF Innovation Campus Asia Pacific (Shanghai)
The second phase of the BASF Innovation Campus Asia Pacific was inaugurated today, a €90 million expansion located at BASF's Greater China headquarters in Pudong, Shanghai.
"The Innovation Campus is BASF's largest R&D center in the region and an important location in BASF's global research and development network. The expansion will boost our power to innovate in Asia Pacific for Asia Pacific – and the world," said Dr. Martin Brudermüller, Vice Chairman of the Board of Executive Directors and Chief Technology Officer, BASF.
Focusing primarily on advanced materials and systems, the expansion adds new areas such as formulations and chemical processes and engineering.
"The new facilities will enable BASF to better serve growth industries such as automotive, construction, health and nutrition, and home and personal care in the region", said Sanjeev Gandhi, member of BASF's Board of Executive Directors and responsible for the region Asia Pacific. "As part of the expansion, a design center will be established to combine diverse competencies in the area of design-related materials and services, supporting active customer collaboration in this region."
Researchers at the Innovation Campus are already bringing new applications to the region that serve the needs of local markets. One example is new utility poles developed at the site, made with BASF's polyurethane system Elastolit® together with local customers. Based on filament winding technology, the utility poles are at least 2.5 times more wind-resistant than concrete utility poles, but weigh only 250 kg each, about one fourth the weight of concrete poles. In 2014, when typhoon Rammasun hit Guangdong province, they proved their superior wind resistance when more than 70,000 concrete and metal utility poles were destroyed while the polyurethane poles remained standing.
Headquarters of BASF's global research platform Advanced Materials & Systems Research to be located in Shanghai
Innovations are an essential pillar in BASF's "We create chemistry" strategy. To be successful in the global market, it is important to have a strong presence in key regions. In order to expand BASF's research footprint in Asia Pacific, the headquarters of Advanced Materials & Systems Research, as one of three global research platforms, will be established in Shanghai at the Innovation Campus, effective January 1, 2016. With that move, its President, Dr. Harald Lauke, will also assume responsibility as Regional Research Representative for Asia Pacific, BASF.
Chemistry-based innovations play a key role in meeting the needs of growing populations and rapid urbanization across Asia Pacific. In addition to the Innovation Campus in Shanghai, R&D centers in India, Japan, Korea and Singapore will also contribute to developing innovative solutions that address the region's challenges of resource efficiency, food and nutrition, and quality of life. Additionally, BASF is investing approximately €50 million in constructing a new Innovation Campus in Navi Mumbai, India, which will be operational in 2017. The facility will accommodate around 300 scientists investigating areas as crop protection, process development and polymer research.
High-level science symposium focuses on discussions on solutions for future urban living
One of the success factors of BASF's research is its global network with more than 600 excellent universities, research institutes and companies that facilitates co-creation. This week, BASF is bringing 300 leading scientists together in Shanghai for a high-level collaboration event, the Creator Space Science Symposium Shanghai on Urban Living. "Scientists and entrepreneurs around the world will come together to look into key aspects of sustainable urban living, and identify solutions to improve water management, mobility, buildings and quality of life in general," said Brudermüller. This global event, taking place on November 10-11, 2015, is the final in a series of three global science symposia held by BASF on the occasion of its 150th anniversary. At the Creator Space Science Symposium, speakers including Nobel Prize winner Professor Jean-Marie Lehn will address potential solutions for the challenges of urban living, with a special focus on China.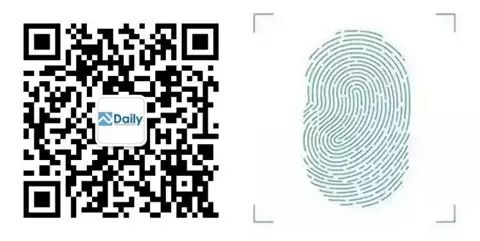 長按指紋 識別圖中二維碼 可以獲取更多PUdaily 獨家行業信息
Press fingerprint :Access to PUdaily Exclusive News