[AD] Career Boost Program Workshop

Career Boost Program

WORKSHOP
Host by Deshawn, Marketing Manager from MandarinSpring
Add: 19:00 on Thursday, Dec 8th, at Room 2503-2504,#1065 zhaojiabang Rd, SH
Tel: 021-5178-1325 / 021-5178-1323
E-mail: [email protected]
---

"If you talk to a man in a language he understands, that goes to his head. If you talk to him in his language, that goes to his heart" - Nelson Mandela

MandarinSpring developed the Career Boost Program to help students, professionals, and everyone who want to transition their career to China. We developed the curriculum to cover business topics, networking conversation, survival skills and more. In addition to studying Mandarin, we partnered with local companies who are in search of young foreigner talent and eager to hire. We will help coordinate cultural excursions to maximize your experience in China.
Join a group of inspiring professionals who are all seeking experience, a business edge, and better language skills in China. As you begin your studies in Shanghai, there's no telling where you'll end up. The Career Boost Program will provide you with the tools and a network to truly grow in China. Shanghai is one of the largest cities in the world and has the opportunities to match.



EVENT DETAILS
Date
19:00-20:30, Thursday, December 8th, 2016

Agenda
19:00 –19:10 Registration, Net working
19:10 –19:30 Ice break - Activities & Learn
19:30 –19:50 Shanghai job marketing & industry overview, presented by Jenny
19:50 – 20:10 Career Boost Program overview, presented by Deshawn
20:10 – 20:30 Q&A & Net working


Location

Room 2503-2504, 25th floor, #1065 zhaojiabang Rd, Xujiahui, SH
(5 mins' walk from Xujiahui metro station of line1/9/11)
肇嘉浜路1065號上海飛雕國際大廈25樓2503-2504室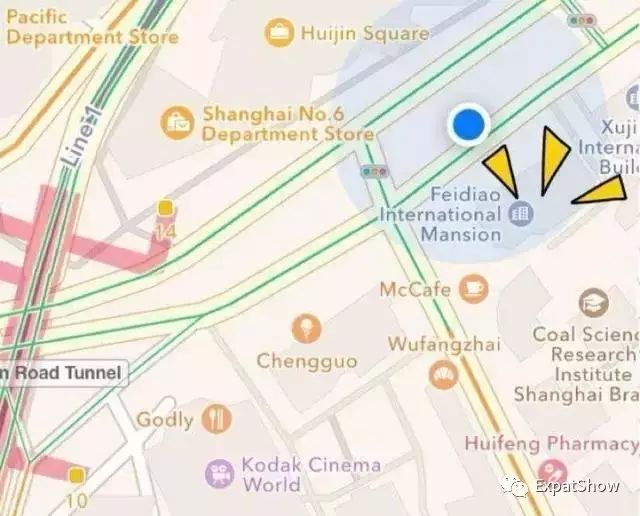 Learn more about Career Boost Program
www. mandarinspring.com
How to Sign Up
Contact Person: Natalie ZhangParticipation fee for this event is 80 RMB pay by 12/7 and 120 RMB at door. Please contact us to Register for the workshop.
TEL: 021-51781323 / 51781324
Email: [email protected]
Wechat: mandarin_spring
How to Pay
Scan the wechat QR code to pay and leave message of your name, nationality, contact phone number.