This Wednesday: Caribbean Quiz Night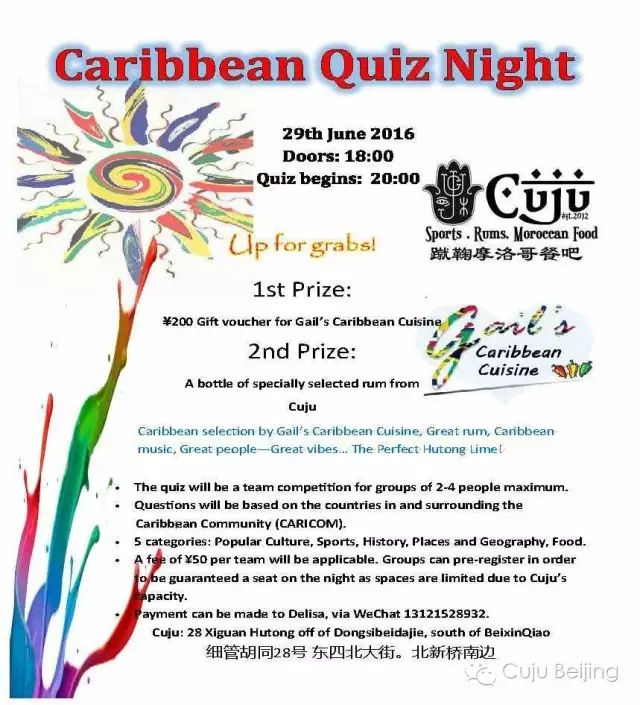 On June 29th, Cuju is proud to be hosting the first ever Caribbean Quizz night. See the flyerfor registration information!

On that night, we will have food from Gail's Caribbean Kitchen and plenty of discounts on our Rum & Cokes as well as all Caribbean Rums.

Don't delay, sign up today!