Rum of the Month: 3 Rivieres Rhum Agricole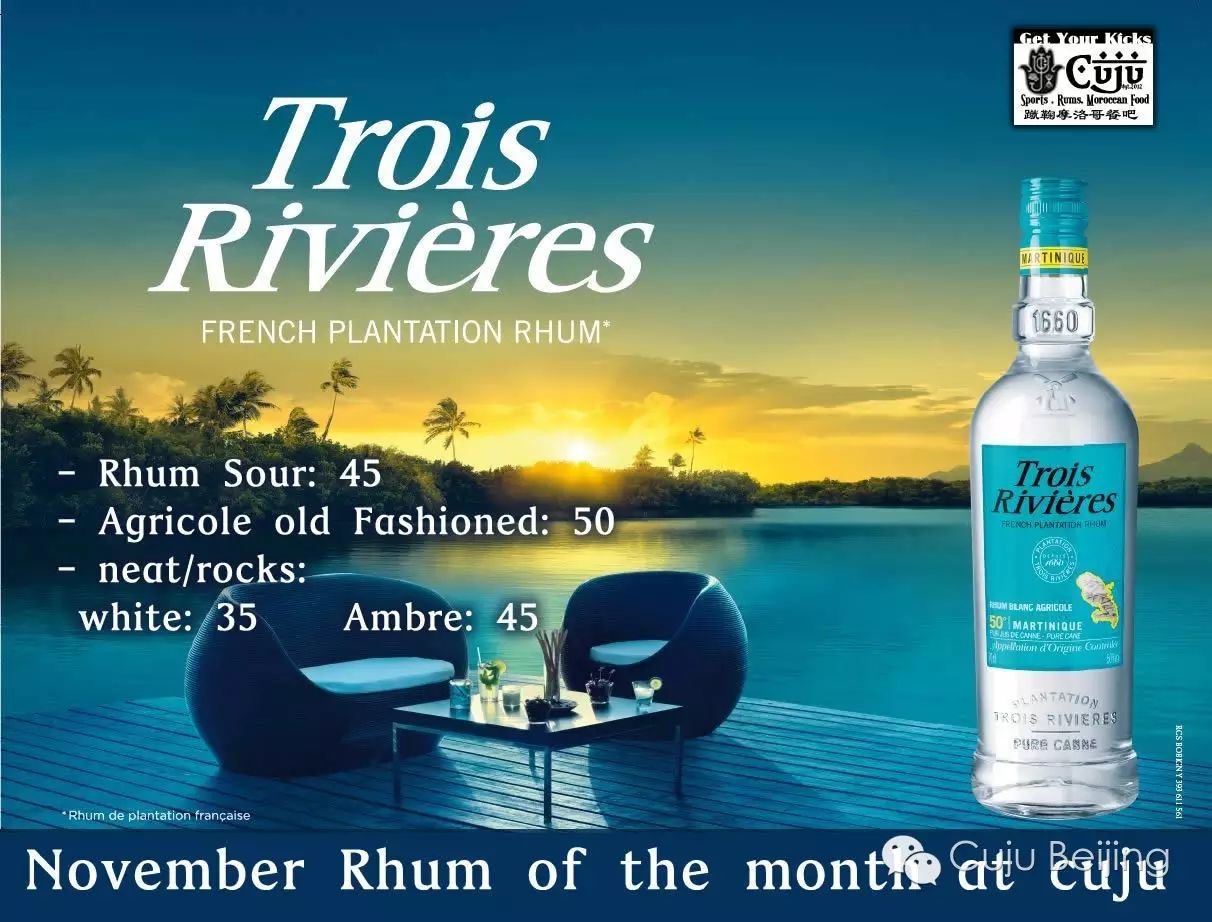 A few months ago, we had the chance to bring on Trois Rivieres Rhum Agricole from Martinique and we love it! We love it so much it's now the house Agricole.

For all of November, come and try 3 rivieres in your favorite cocktails:

3 Rivieres Rhum Sour: 45
3 Rivieres Rhum Old Fashioned: 50
3 Rivieres Blanc: 35
3 Rivieres Ambre: 45
Discover the taste of the agricole!!