3:00 a.m Germany vs France
Folks, we're nearing the end of the Euro with only 2 sleepless nights really left in it.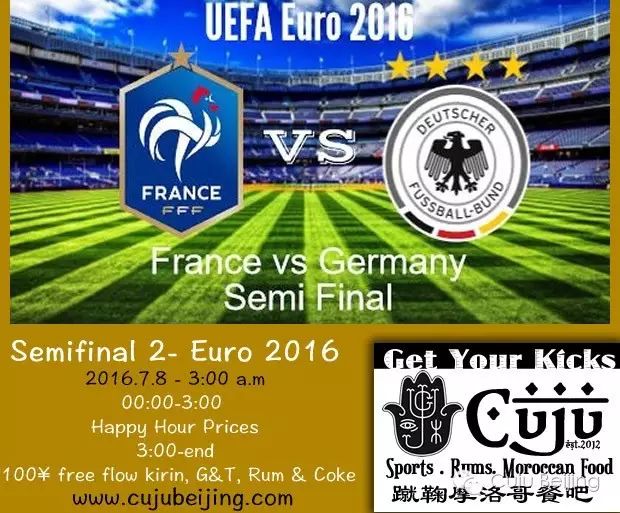 Portugal punched their way to the finals last night and now they get to wait for the winner of France vs Germany on the other side of the bracket.

Cuju will remain open until the game so come in and have a few drinks with us while we await kickoff!

- Happy Hour prices will apply from Midnight to 3:00 am
- Special Gamer deal: 100RMB free Flow of Kirin, G&T, Rum & Cokes and coffee during the game.

got anything better keeping you up?

Here's a summary of how they got there: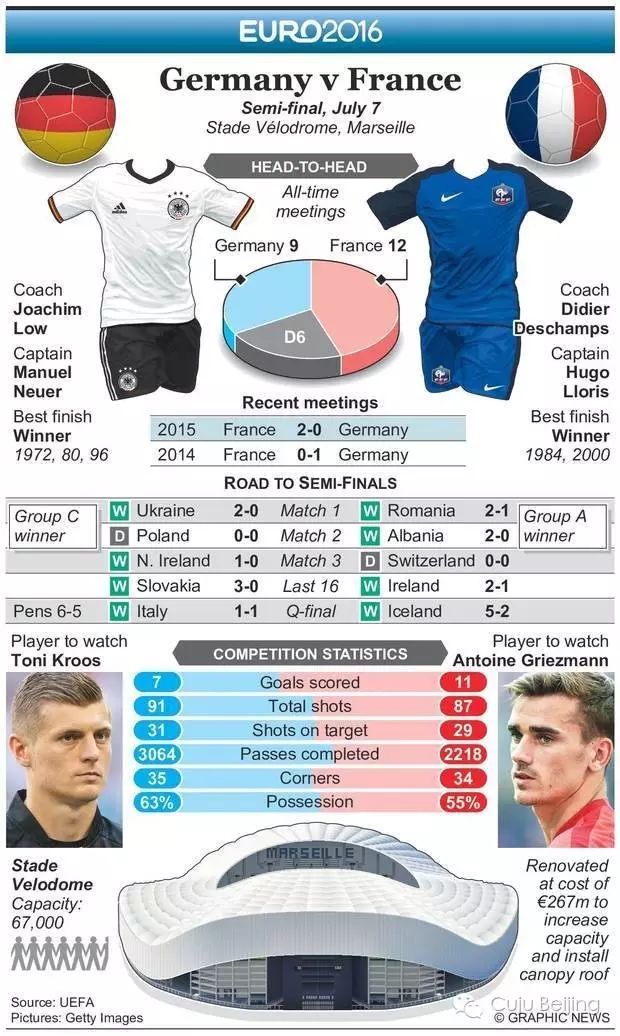 see you at cuju