2016.12.15: Rum & Cigar Pairing
Rum & Cigar Pairing

2016.12.15 - 20:00 @ Cuju
1 Ron Abuelo 12, 1 Smith & Cross Jamaica Overproof, 1 3 Rivieres Ambre, 1 Equadoran Habano Capa
200 RMB Presale. Limited seats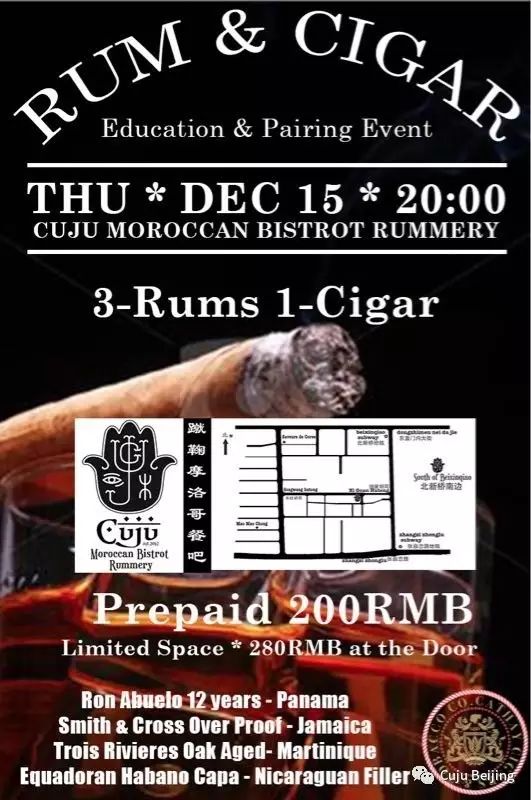 Join us on thursday for a beautiful evening of Rums and Cigars at Cuju. For the evening we will be closed to the public as we are lighting them up.

We will have 3 major representative rums as well as a small rum class, followed by a introduction to cigars by our buddies at Cathay Cigars, the refernce in cigars in China.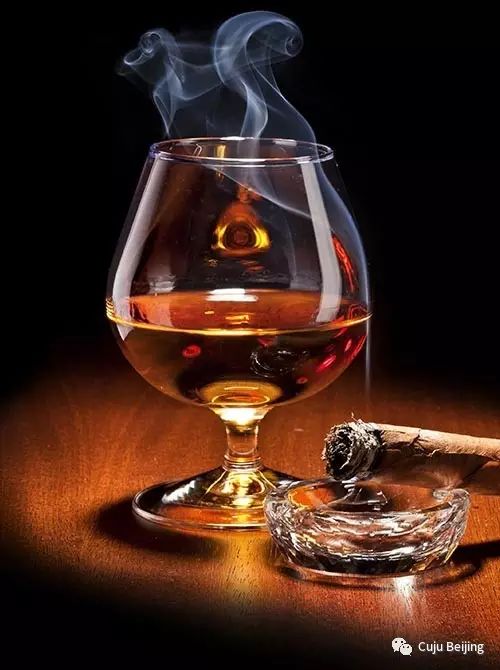 You don't wanna miss this one of a kind event because let's face it, at 200RMB on presale, it's our gift to you.

Contact Badr-B on wechat for bookings. Very limited space