Tuesday Cassoulet et Pinard. Please Reserve
Last week, we upgraded our Cassoulet night to Cassoulet et Pinard giving you amazing value for a Tuesday. And we sold out! Please call or email to book so that you're not disappointed when you get to cuju and it's all sold out!

Bookings can be made by calling the bar, email us ( [email protected] ) or wechat ( Hamza or Badr)

Cheers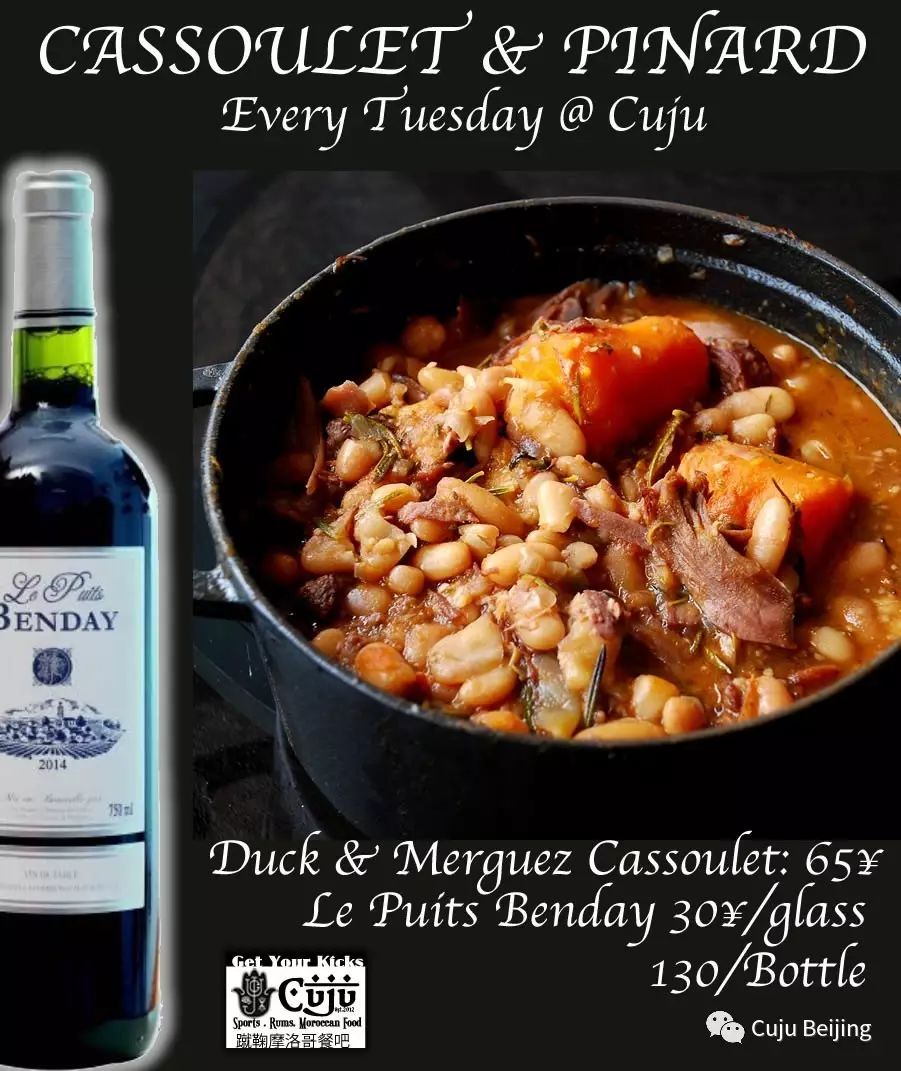 Cassoulet (French pronunciation: [ka.su.lɛ], from Occitan caçolet [kasuˈlet]) is a rich, slow-cooked casserole originating in the south of France, containing meat and white beans .
The dish is named after its traditional cooking vessel, the cassole, a deep, round, earthenware pot with slanting sides.The region once known as the province of Languedoc is the traditional homeland of cassoulet, especially the towns of Toulouse, Carcassonne, and Castelnaudary, the town which claims to be where the dish originated. All are made with white beans (haricots blancs or lingots), duck or goose confit, sausages, and additional meat.
A Moroccan variant of the cassoulet is made is merguez sausages and duck, sometimes lamb.

Every tuesday, we'll be making up a beautiful batch of Cassoulet to get you warmed up! pair it with some red wine, a little rum or whatever else you feel like... but come and get your cassoulet. only 65 RMB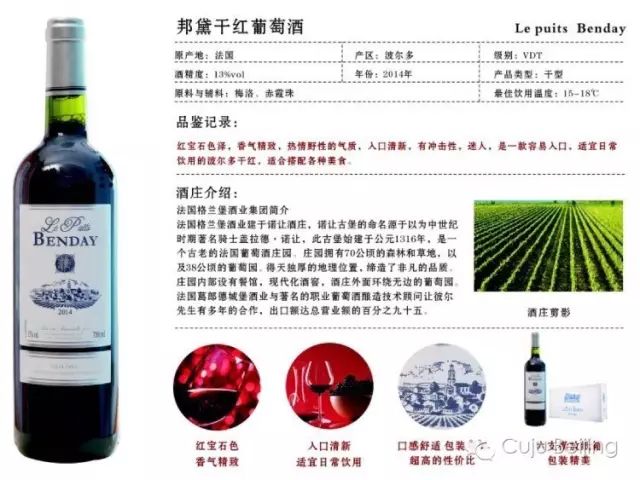 Now, not only can you get the cassoulet for 65RMB but you can wash it down with a lovely glass or bottle of red from Le Puits Benday, which we carefully selected to go with our beany baby.

Please note that the cassoulet deals cannot be had during Social Hour

---
---
---
Unplugged Social Hour 不插電社交
Every night, at Caravan and Cuju, between 6 and 7 pm, drop your phone off at the bar for an hour and enjoy 50% off your bill. Yes, it's that simple!
每天下午從六點到七點,來駝隊或者蹴鞠參加我們的超級社交不插電一小時活動,把你的爪機交給我們可愛的吧員們,你將享受菜單半價優惠。