2016 College Football Playoffs @ Caravan & Paddy's
Dear Friends,

As we mentioned before, most of the sports have move to our sister venue, Caravan. That means that this weekend's games for the 2016 College Bowl season will be there.

Much like las year, we're also cooperating with our friends at Paddy's to bring you as many of the games as possible so while we handle the Sunday morning games, they will be handling the Tuesday morning one.

12/31- 9:00 a.m
Florida State vs Michigan
01/01- 12:00
LSU vs Louisville
01/01 – 4:00 a.m
Alabama vs Washington
01/01 – 8:00 a.m
Ohio State vs Clemson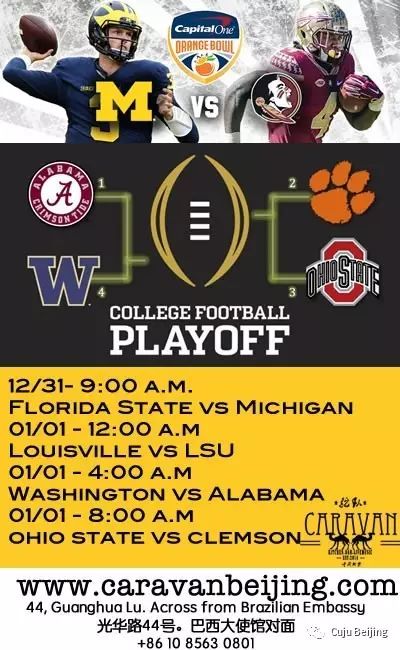 Thank you and we look forward to seeing you in 2017.