Tuesday's with Yob, the Flying Dutchman of Beer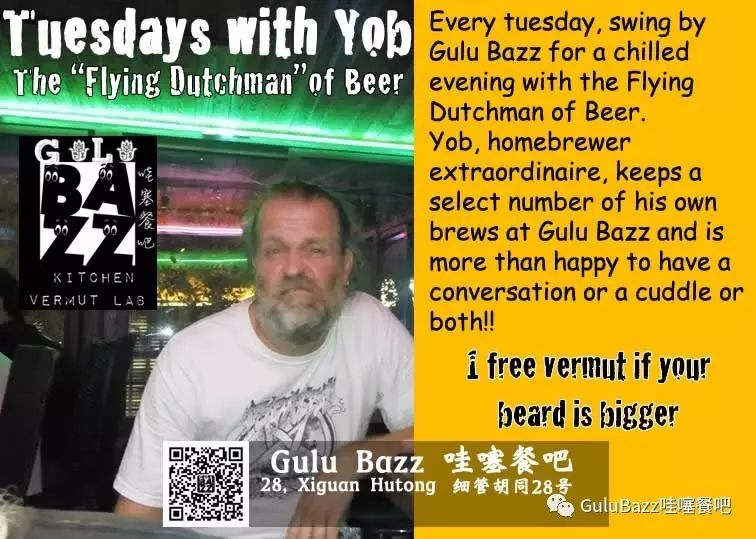 On tuesdays, Gulu Bazz welcomes our buddy Yob behind the bar. You've seen him at metal gigs, homebrewing competitions or maybe just doing taichi in a bar. Now, you can spend an evening hanging out with him and also sampling some his intricate homebrews, available at Gulu Bazz.

Of course, Yob's jedi training also allows hime to talk about vermuts and music, in no less than 69 languages so don't worry, there will be conversation.
---
---
---
---
---
哇噻Gulu Bazz ڭولو باز
Vermut & Kitchen Lab

28 Xiguan Hutong (Off of Dongsibeidajie, south of BeixinQiao)
細管衚衕28號 (東四北大街。北新橋南邊)
6407-9782
Tuesday-Sunday: 6:00 pm-Late