BALAIO Brazilian All Stars Concert Tour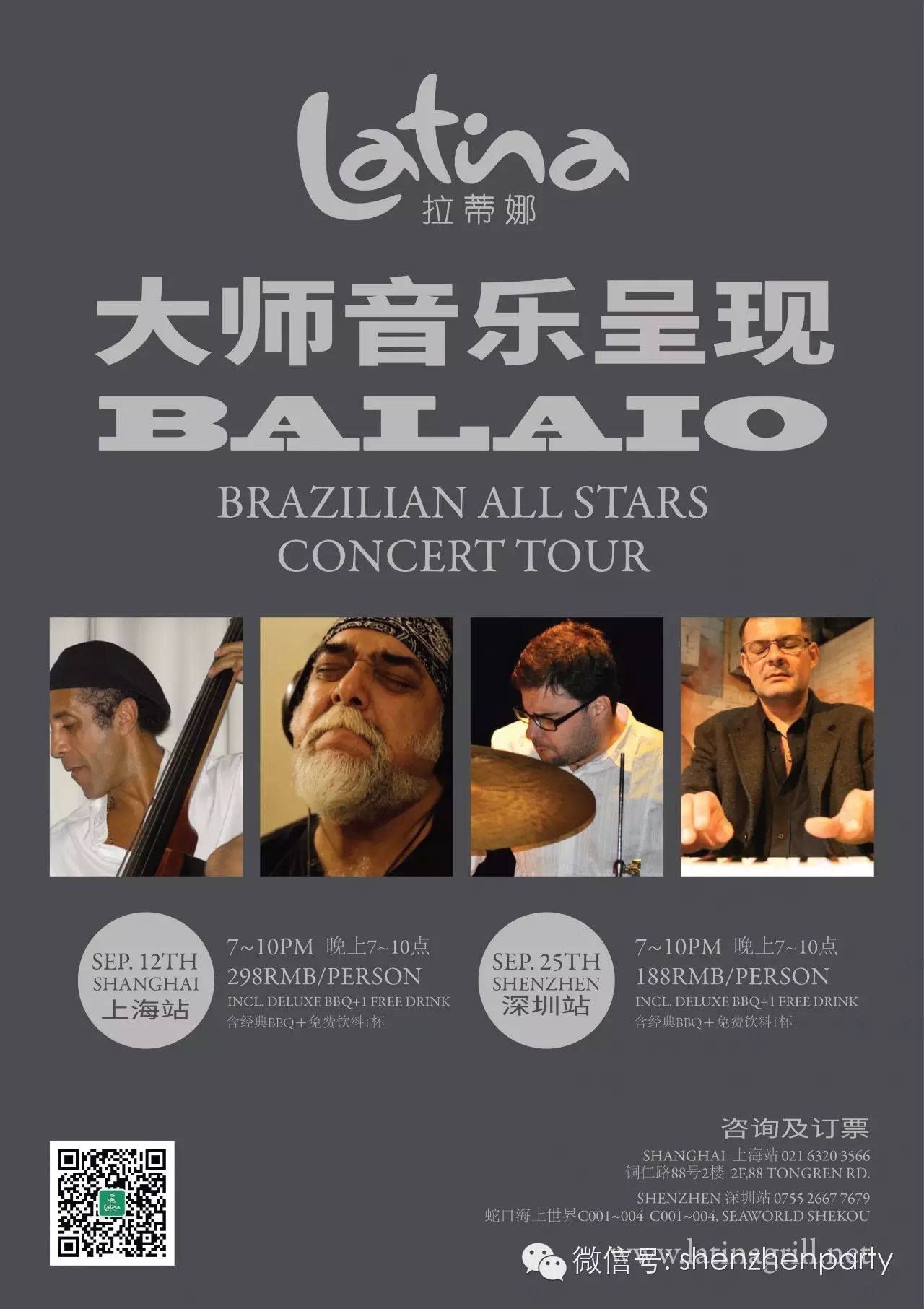 Incredible world-class Jazz concerts are coming to Latina soon, played by the noticeable names in Brazilian music. Latina invites BALAIO to bring you all the experiences and knowledge of these great musicians, who have been performing with great names of world music.
The Grammy winner BALAIO will arrive in Shanghai at Latina Tongren Lane on the 12th September, as their first station of the concert tour. The second station is in Latina Shenzhen SeaWorldon the 25thSeptember. From 7pm to 10pm, the ticket includes BBQ buffet and one free drink.Do not miss such valuable chance to revel with famous Brazilian musicians!
Our booking hotlines now are available for you: 021 6320 3566(Shanghai)0755 2667 7679 (Shenzhen)
Bio BALAIO
Founded in 2008 by the drummer Leonardo Susi, BALAIO is an authentic instrumental Brazilian band composed by the best Brazilian musicians living around the world. The pianist Maestro João Marcos Mascarenhas lives in Hong Kong, the bassist Sergio Brandão lives in New York, the percussionist Marco Bosco lives in São Paulo and the drummer Leonardo Susi lives in Shanghai.
Every year the band get on the road to tour around the globe playing in music festivals in Russia, Hong Kong, Japan, Portugal and France.
BALAIO brings to the concert all the Brazilian elements, such as a unique number from the percussionist Marco Bosco, who reproduces all the Amazon forest's sounds, playing all the birds sounds, frogs, water falls and so on.
Event Date: Friday, September 25, 2015 - 7:00pm - 10:00pm
Pricing Info: RMB188, includes Latina Deluxe BBQ buffet and one free drink
Booking Phone Number: 0755-2667 7679
Place Name and Address: Latina, 001-C004, Zone C of Seaworld Plaza, Shekou
蛇口海上世界廣場C區001-C004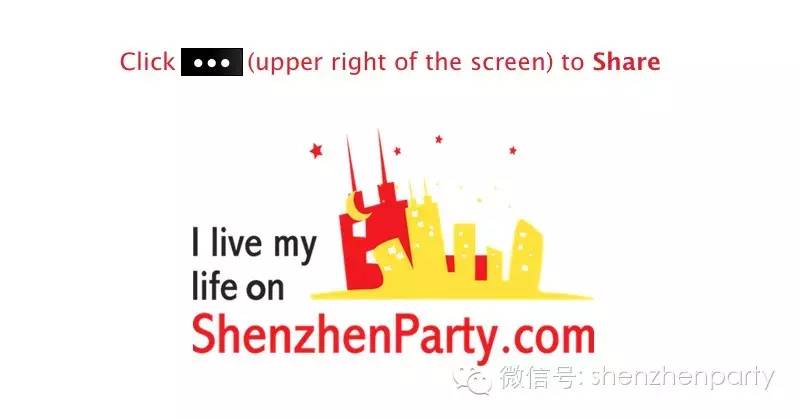 ---
Long-press the QR Code, tap "Extract QR Code" to Follow "shenzhenparty" on Wechat:
For more details, please click "Read More".